Nobel prize for literature 2006
A life in writing: Orhan Pamuk
A life in writing: Last year's Nobel laureate Orhan Pamuk has faced criminal charges and even death threats in his native Turkey, yet he refuses to be disillusioned about the country's future
Maya Jaggi
08, Dec, 2007 @11:54 PM
Pamuk believed to be in exile in US
The Turkish author Orhan Pamuk has reportedly left his home country to live in America amid fears for his life. The Nobel laureate is believed to be at risk of assassination in Turkey following the murder of Turkish-Armenian editor Hrant Dink last month. Threats appeared to have been made against Pamuk by the man who confessed to orchestrating the murder.
Michelle Pauli
14, Feb, 2007 @3:28 PM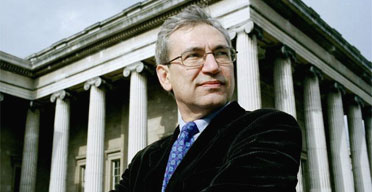 Pamuk cancels Germany visit amid safety fears
Turkish Nobel laureate Orhan Pamuk has cancelled a publicity tour of Germany amid fears for his safety following the murder of Turkish-Armenian editor Hrant Dink.
Jess Smee in Berlin
31, Jan, 2007 @12:04 PM
Elif Shafak: Pamuk's Nobel is a family affair
The anger and delight which greeted Orhan Pamuk's Nobel prize in Turkey are no surprise, says Elif Shafak. Turkey has always expected novelists to provide more than words.
Elif Shafak
20, Oct, 2006 @10:29 AM
Robert McCrum: This noble winner should get the Peace Prize, too
Robert McCrum: This year, the Academy has done the right thing, thank God, saluting a writer who, in the words of the Nobel citation, 'has discovered new symbols for the clash and interlacing of cultures'. With Turkey and its record as much in the news as it was in 2005, Orhan Pamuk has become the first Turkish writer in 100 years ever to receive this supreme accolade.
Robert McCrum
15, Oct, 2006 @12:23 AM
Pamuk's Nobel divides Turkey
Twenty-four hours after Orhan Pamuk became the first ever Turkish writer to win the Nobel prize, reactions in Turkey are strangely mixed.
Nicholas Birch
13, Oct, 2006 @3:26 PM

Margaret Atwood: Pamuk is a Nobel winner for our times
Orhan Pamuk's work inhabits the shifting ground of an increasingly dangerous cultural and religious overlap, says Margaret Atwood.
Margaret Atwood
13, Oct, 2006 @9:12 AM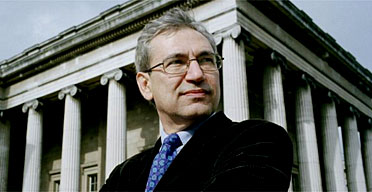 Nobel prize for hero of liberal Turkey stokes fears of nationalist backlash
· Controversial figure wins €1.1m after troubled year
· Prize given for politics, not novels, claim critics
Ian Traynor
13, Oct, 2006 @9:07 AM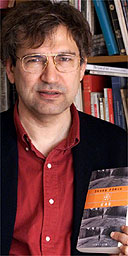 Orhan Pamuk wins Nobel prize
Turkish author Orhan Pamuk, whose trial on charges of "insulting Turkishness" was dropped earlier this year, has won the 2006 Nobel prize for literature.
Richard Lea and agencies
12, Oct, 2006 @1:55 PM
Leader: In praise of ... the Nobel prize in literature
Leader: Naguib Mahfouz, the great Egyptian novelist who died yesterday, would in all likelihood have been largely unread outside his own country and language had it not been for a single act: the 1988 decision by the Swedish Academy to award the Nobel prize in literature to the author of Children of Gebelawi.
Leader
30, Aug, 2006 @11:15 PM