Michel Faber: 'Under the Skin changed my life for good'
The author reflects on the sense of alienation that informed his first novel, and the book's lasting message of moral responsibility
Michel Faber
05, Dec, 2020 @12:30 PM
D (A Tale of Two Worlds) by Michel Faber review – fantasy that fails to fly
The letter D disappears in a childlike fable from the author of The Book of Strange New Things
Erica Wagner
02, Oct, 2020 @11:00 AM
Michel Faber: 'I don't read fiction any more'
The acclaimed author on his new fantasy for young adults, and why he's not interested in writing realist fiction - or reading it
Anthony Cummins
05, Sep, 2020 @5:00 PM
Overcoming fears, discovering nature ... what I have learned from lockdown
As lockdown eases, authors including Anne Enright, Mark Haddon and Sebastian Barry reflect on what they have learned – and what comes next
Anne Enright, Alan Hollinghurst, Diana Evans, Mark Haddon, Kiran Millwood Hargrave, Sebastian Barry and Michel Faber
13, Jun, 2020 @8:00 AM
Elizabeth Gilbert: 'Don't we all wish we'd written Wolf Hall?'
The bestselling author on her love of Tove Jansson, trying to read Ulysses and why we shouldn't 'book-shame'
Elizabeth Gilbert
27, Mar, 2020 @10:00 AM
Top 10 modern Victorian novels
Narrative tricks minted in the 19th century are still working in contemporary fiction by authors from Margaret Atwood to Sarah Waters
Paraic O'Donnell
07, Nov, 2018 @10:00 AM
Top 10 books about the Scottish Highlands and Islands
Remote yet magnetic, the rugged environments of Scotland's north have been inspiring writing for centuries, whether in memoir, natural history or tales of alien hitchhikers...
Kerry Andrew
07, Feb, 2018 @12:11 PM
What's your favourite Scottish novel? Is it one of these?
The broadcaster is putting 30 books chosen by an expert panel to a public vote to find Scotland's favourite book. Let us know what you make of the selection
Alison Flood
01, Aug, 2016 @1:53 PM
Michel Faber: 'I would have been a different writer without my wife'
The book interview: Since his wife Eva died in 2014, Michel Faber has emerged a changed writer. The author of Under the Skin shares how he charted his grief through poetry and why he carries Eva's shoes with him
Justine Jordan
08, Jul, 2016 @10:00 AM
Michel Faber sends David Cameron latest novel in protest over Syria
In an 'impotent satirical gesture', the novelist has sent The Book of Strange New Things to the PM, saying: 'If you drop it from a plane, it might hit a Syrian'
Alison Flood
07, Dec, 2015 @8:30 AM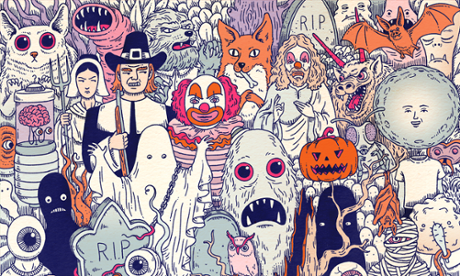 Halloween horrors: writers reveal their private fright nights ...
MR James's ghost stories are guaranteed to provide a Halloween chill. But a Mozart piano concerto? The Simpsons? Three surgeons from Dundee?
Olivia Laing, Kathleen Jamie, Michel Faber ,Mark Lawson, Tom Service, Robert Douglas-Fairhurst, Joanna Briscoe, Anthony Quinn and Helen Dunmore
31, Oct, 2015 @10:00 AM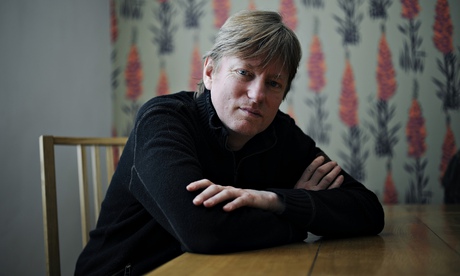 The Book of Strange New Things by Michel Faber review – a moving study of the power of language
Michel Faber's tale of a Christian missionary on an alien planet plays on themes of love, intimacy and loneliness, and the power of words to conjure a world
Anita Sethi
30, Aug, 2015 @2:00 PM