Melvin Burgess: 'The Norse myths are full of sex and violence'
The author of YA classic Junk on the eternal allure of baddies, being a trickster god – and his first book for adults
Anthony Cummins
19, Nov, 2022 @6:00 PM
Loki by Melvin Burgess review – tales from a tricksy Norse god
In his debut adult novel, the Junk author writes from the perspective of a silver-tongued deity
Philip Womack
10, Nov, 2022 @11:00 AM
A moment that changed me: stealing the book that saved my life | Jenn Ashworth
Life at home for me was desperately unhappy, and school wasn't much better. The only place I could forget I was sad and lonely, was the library
Jenn Ashworth
11, Nov, 2016 @12:42 PM
Sarah Crossan's novel about conjoined twins wins YA book prize
One, written in free verse, is hailed by judges as 'wholly original' and 'head and shoulders above extremely tough competition'
Alison Flood
02, Jun, 2016 @1:30 PM
Webchat: teen fiction and taboos – live
Sex, drugs, swearing, alcohol… Should you write about these things for teenagers? And if so, how? Authors including Melvin Burgess, Louise O'Neill, Raziel Reid and Chris Vick discussed the limits of YA fiction with teenagers - catch up on the conversation here
Charlotte Jones
15, May, 2016 @5:09 PM
Melvin Burgess: 'Junk is the book I wish I had when I was 15'
Twenty years ago 'teen' books were for 12 year-olds, so Melvin Burgess's book about drug addiction caused waves of outrage – and the ripples of shock are still felt today
Melvin Burgess
15, May, 2016 @8:00 AM
Top 10 quotes from Junk by Melvin Burgess
It prompted an uproar upon its debut 20 years ago, yet Junk has gone on to achieve cult status, multiple awards and a legion of loyal fans. This year Melvin Burgess is receiving a special achievement award in the YA Book Prize. To celebrate we selected our top 10 quotes from one of his most beloved works
Amy Coles
22, Apr, 2016 @12:30 PM
Which authors are going to be at Young Adult Literature Convention (Yalc) 2016?
YA stars David Levithan, Maggie Stiefvater and Costa Book of the Year winner Frances Hardinge join Malorie Blackman at Yalc 2016. Find out which of your favourite YA authors will be there
Lily Waddell
16, Mar, 2016 @4:00 PM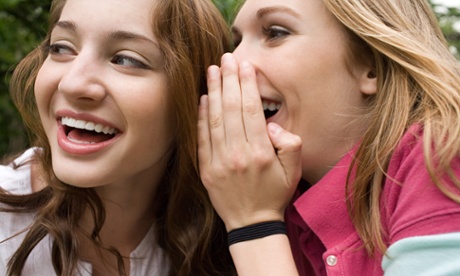 How do you write for teenagers?
Sitting on buses, listening to slang or remembering back to their own adolescence, authors including Louise O'Neill, Patrick Ness, Annabel Pitcher, Melvin Burgess, Benjamin Zephaniah tell all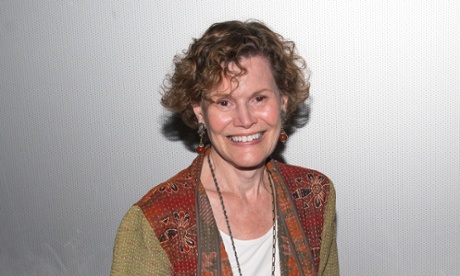 Judy Blume's Forever: the first and last word on teen sex?
James Dawson wonders if Judy Blume's seminal teen novel Forever is still the best depiction of teenage sex in literature, despite being originally published in 1975. It's been a major inspirational force for Dawson who tackles his first sex scenes in his new novel All Of The Above
James Dawson
06, Sep, 2015 @8:00 AM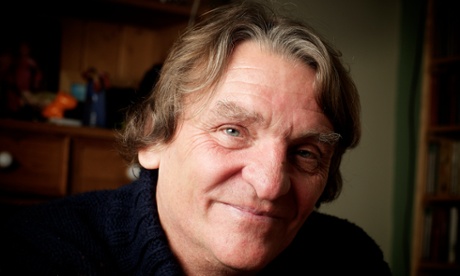 Why Melvin Burgess's 'dangerous' books aren't dangerous at all
Site member Patrick Sproull questions the bestselling author of Junk, Doing It and Persist about censorship, breaking taboos and whether there's such a thing as a dangerous book
Patrick Sproull and Melvin Burgess
30, Aug, 2015 @8:00 AM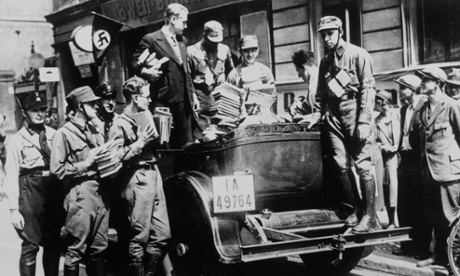 Welcome to our 'dangerous books' long weekend!
All bank holiday weekend we're teaming up with Amnesty International to explore 'dangerous books' – these may be books that have been banned by governments or religious leaders because they are thought to contain dangerous or wrong ideas, or books that give people the strength to live their lives differently, or reads that are considered too scary, corrupting or just plain unsuitable for young minds and are taken out of school libraries or confined to the unreachable tops of family bookshelves (to be read in secret). Here's what we've got planned
Emily Drabble
28, Aug, 2015 @8:30 AM