Madeline Miller on The Song of Achilles: 'It helped people come out to their parents'
The American novelist describes how she overcame her fears of a classical backlash to write a gay love story about Achilles and Patroclus
Madeline Miller
27, Aug, 2021 @11:00 AM
The best books about islands, from Wide Sargasso Sea to Dark Matter
Author Kiran Millwood Hargrave picks her favourites, including Monique Roffey's fabulist Caribbean and Madeline Miller's witch banished by Zeus
Kiran Millwood Hargrave
23, Aug, 2021 @8:00 AM
Top 10 goddesses in fiction | E Foley and B Coates
In ancient myth – and novels by authors from Neil Gaiman to Toni Morrison – these ambiguous figures are sometimes repressive, sometimes inspiring

E Foley and B Coates
09, Sep, 2020 @9:57 AM
Top 10 books about witch-hunts | Eleanor Porter
These stories by authors from Elizabeth Gaskell to Jeanette Winterson show how societies in turmoil turn on the most vulnerable

Eleanor Porter
17, Jun, 2020 @1:00 PM
Epic win! Why women are lining up to reboot the classics
Natalie Haynes is the latest novelist to explore the Homeric epics from a female perspective – joining Pat Barker and Madeline Miller in a timely act of reinvention
Charlotte Higgins
29, Apr, 2019 @6:15 AM
Feminist retellings of history dominate 2019 Women's prize shortlist
From Pat Barker's reworking of Greek myth to Anna Burns's take on the Troubles, the finalists turn familiar stories on their heads
Alison Flood
28, Apr, 2019 @11:01 PM
Madeline Miller: 'I'm always knocked over by how funny Moby-Dick is'
The author on devouring The Hobbit, falling under the spell of The Tempest, and the novel that made her cry on a plane
Madeline Miller
29, Mar, 2019 @9:59 AM
In brief: Untitled: The Real Wallis Simpson, Duchess of Windsor; The King's Evil; Circe – reviews
A sympathetic biography of Edward VIII's American wife, an enthralling Restoration crime thriller and Madeline Miller's excellent retelling of The Odyssey
Alexander Larman
24, Mar, 2019 @3:59 PM
From Star Trek to Fifty Shades: how fanfiction went mainstream
Since it began in the 1960s, fanfiction has been both loved and dismissed as the work of nerdy amateurs. Now, a new generation of authors is dissolving the distinction
Mikaella Clements
08, Aug, 2018 @9:09 AM
Circe by Madeline Miller review – Greek classic thrums with contemporary relevance
An exiled witch takes centre stage in the Orange prize-winner's powerful retelling of Homer's the Odyssey
Alex Preston
08, Apr, 2018 @9:00 AM
Book clinic: how do I get my teenage son interested in reading?
From a modern classic by Nick Hornby to a rock memoir, our expert suggests books for reluctant bibliophiles
Alex Preston
18, Feb, 2018 @12:00 PM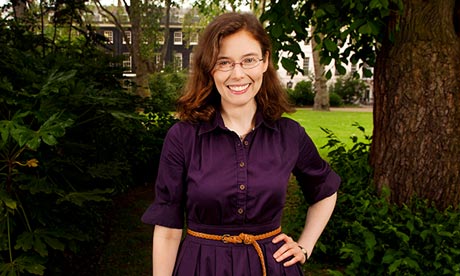 The Song of Achilles: Miller's tale divides opinion
To some it elegantly evokes the 'chill of antiquity'; to others it's hamfisted and infantile. What's your view of last year's Orange prize winner?
Sam Jordison
22, Aug, 2013 @10:52 AM