The Ipcress File review – a working-class hero takes on the might of Russia
ITV's reboot of Len Deighton's cold war spy thriller has Joe Cole as Harry Palmer sorting out the mess left by public school boys. Sound familiar?
Stuart Jeffries
06, Mar, 2022 @10:00 PM
Why Len Deighton's spy stories are set to thrill a new generation
The author's son explains why the working-class heroes of his father's soon-to-be-reissued novels will resonate today
Vanessa Thorpe
02, May, 2021 @9:15 AM
Dogs, Russia and Grayling face questions of intelligence | John Crace
Also this week: surreal sights at the Tory summit and the ultimate Bear Grylls TV show
John Crace
05, Oct, 2018 @12:28 PM
Clive James: 'I've been going deaf for years, so wouldn't have been able to hear SS-GB anyway'
After the first episode, I was wiping the blood from my ears with Kleenex
Clive James
04, Mar, 2017 @8:00 AM
SS-GB: a timely treatise on dealing with dictatorship
The BBC's new alt-history drama imagines Britain under Nazi rule. The uncomfortably apposite question is: what would you do if a despot took hold?
Jack Seale
18, Feb, 2017 @10:00 AM
SS-GB review – London is falling in chilling alt-history of second world war
The BBC's five-part miniseries, adapted from Len Deighton's novel, holds up handsomely on the big screen, favouring film noir style over pulp content
Ryan Gilbey
15, Feb, 2017 @11:14 AM
SS-GB's dystopian parallel universe – a drama for our time
The BBC TV adaptation of Len Deighton's novel about a Nazi-occupied Britain forces viewers to wonder: would we resist?
Hannah Ellis-Petersen
10, Feb, 2017 @5:43 PM
'Food writing was, as it has always been for the Observer, a celebration'
Recognising the stirrings of a postwar food culture, the paper launched a column in 1952 which would go on to be penned by the likes of Len Deighton, Jane Grigson and, of course, Nigel Slater
• Click here for more on the Observer at 225
Jay Rayner
04, Dec, 2016 @12:05 AM
Dining with death: crime fiction's long affair with food
From Sherlock Holmes to Inspector Maigret, fictional detectives often have healthy appetites, while 'culinary cozy' combines murders with recipes. Why do crime writers have a taste for food?
Miranda Carter
05, Nov, 2016 @12:00 PM
Top 10: the best dialogue in crime fiction
Some of the most brilliant speech in novels can be found in this genre. From Agatha Christie to Raymond Chandler and even Martin Amis, here are some of the best practitioners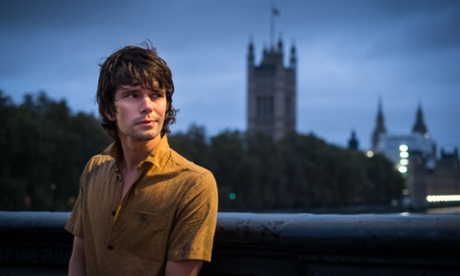 Spy fall: why secret agents are everywhere this autumn
From Conrad's Secret Agent to Homeland, TV is in the grip of spymania: Ben Whishaw stars in London Spy, while two Bond writers have adapted Len Deighton's SS-GB
Mark Lawson
10, Sep, 2015 @5:02 AM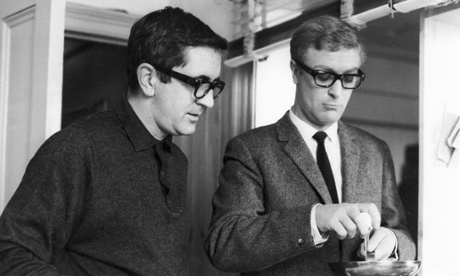 Len Deighton's Observer cookstrips, Michael Caine and the 1960s
Novelist Len Deighton's 'cookstrips' taught a generation of 1960s men to make minestrone, boeuf bourguignon and chicken paprika. To celebrate their return in OFM, he recalls what happened next. By Robin Stummer
Robin Stummer
14, Dec, 2014 @8:00 AM