Foundation review – a galaxy of money can't save Apple's Star Dreck
With a huge budget, a starry cast including Jared Harris and explosive interplanetary plot, this new sci-fi epic wants to be taken seriously. What a shame it feels so earnest and ropey
Lucy Mangan
24, Sep, 2021 @8:00 AM
From Hogwarts to inter-galactic space: how Alfred Enoch's career rocketed
He gained cult status in Harry Potter, despite not even wanting to audition, then matured in How to Get Away With Murder. What's the actor doing now? Playing 1,000-year chess in deep space
Alex Mistlin
21, Sep, 2021 @3:12 PM
From the archive: Will you emigrate to the moon?
It's 1974 and the great science fiction writer Isaac Asimov attempts to present the facts on lunar life
Chris Hall
26, Jan, 2020 @6:00 AM
William Gibson: 'I was losing a sense of how weird the real world was'
The writer who invented 'cyberspace' – and possibly the most influential living sci-fi author – on the challenges of keeping up with a reality even stranger than fiction
Sam Leith
11, Jan, 2020 @9:01 AM
Perils and ethics of new driverless cars | Letters
Letters: Guardian readers respond to David Edmond's article about the moral arguments surrounding driverless cars
Letters
16, Nov, 2018 @4:33 PM
Is the answer that we have run out of good questions? | Kenan Malik
We are supposed to be inquisitive and yet …
Kenan Malik
18, Feb, 2018 @12:03 AM
We need a plan for tech, not a wishlist | Letters
Letters: To build technology that is fair, people need a voice in the companies and places where it is developed
Letters
10, Apr, 2017 @6:04 PM
The week in radio: The Rise of the Robots; I, Robot; In Our Time: John Clare
Isaac Asimov's prophetic play and Adam Rutherford's The Rise of the Robots revealed that our fear of machines is nothing new
Andrew Anthony
12, Feb, 2017 @8:00 AM
I, Robot by Isaac Asimov – review
Jiyon: 'Asimov's tales are very gripping and fast-paced'
Jiyon
30, Jun, 2016 @2:00 PM
When AI rules the world: what SF novels tell us about our future overlords
Science fiction has offered many visions of a computer-controlled future, and the future doesn't look good for humanity
Damien Walter
18, Mar, 2016 @1:49 PM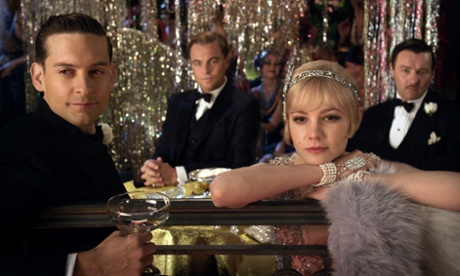 Was 1925 really the best year for literature?
The BBC Culture website has chosen 1925 as "the greatest year for books ever". Hemingway's debut, Virginia Woolf's Mrs Dalloway and The Great Gatsby certainly made for a glorious twelve months. But do you agree? And what other literary years could give 1925 a run for its money?
Marta Bausells
11, Mar, 2015 @4:30 PM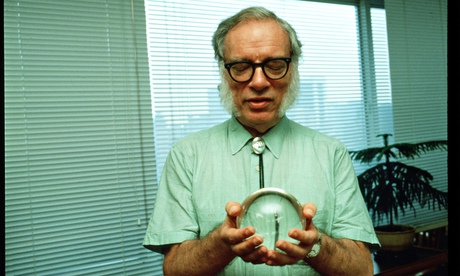 Isaac Asimov's Foundation novels: are they really filmable?
Interstellar writer Jonathan Nolan is set to have a go – and it would be a magnificent future if he can pull it off
Alison Flood
12, Nov, 2014 @12:46 PM