Extract from Hunger Games prequel sparks anger among fans
The Ballad of Songbirds and Snakes returns to Panem, but gives dictator Coriolanus Snow a starring role
Alison Flood
22, Jan, 2020 @12:44 PM
Hunger Games prequel book and possible movie on the way
Suzanne Collins has written a book set in Panem 64 years before the original dystopian trilogy and Lionsgate has confirmed interest in adapting it for the big screen
Guardian staff
17, Jun, 2019 @2:31 PM
The kids aren't alright: is the YA movie boom over?
Harry Potter, The Hunger Games, Twilight: only a few years ago young adult fantasy films were massive – but times, and teenagers, have changed
Anna Leszkiewicz
21, Aug, 2018 @1:42 PM
From Fortnite to Love Island: how the 'fight to the death' defines our times
From books and films to TV shows and video games, the last-man-standing trope is massively popular. Is it a reflection of our dog-eat-dog free-market ideology?
Steven Poole
16, Jul, 2018 @10:09 AM
Mad Men restaurant and Hunger Games bakery to open in Times Square
Lionsgate has announced a new indoor entertainment center to launch in New York in 2019 with a range of attractions inspired by its films and TV shows
Guardian staff
28, Sep, 2017 @5:06 PM
Why the headteacher who believes reading Harry Potter causes mental illness is wrong
Dystopian writer Samantha Shannon hits backs against the blog post by a private school head which claims reading fantasy including Lord of the Rings, The Hunger Games and Terry Pratchett can damage children's brains
Samantha Shannon
09, May, 2016 @7:26 AM
Teen fiction has a duty to represent real life politics
Okay, Hermione campaigned for house elves but now we need more YA fiction to get young people politically active
Safah
22, Apr, 2016 @3:21 PM
The five levels of YA fiction fandom
Hooked on the Hunger Games? Potty about Potter? Devoted to Divergent? Yup. You're a fan. And whether it's midnight reading sessions or full on cos-play conventions, we all sit somewhere on the spectrum of fandom – find out which level you are here
Harriet Brown
13, Apr, 2016 @7:30 AM
Guess the character in children's fiction - quiz
Would you be able to pick out which protagonist we're talking about, with just a short description to make your decision? Can you tell your heroes from your Heffleys, your wimps from your wizards? Take our quiz to find out how much you know about some of our best-loved literary characters
Emma Bowden
30, Mar, 2016 @10:30 AM
Books are dangerous for blurring the lines between fiction and reality
Dangerous books sometimes bring a story to life, sometimes bring life to a story, says teen site member IntergalacticZen, but they're dangerous for the way they make us feel. All the author does is pose one simple, terrifying question: What if?
IntergalacticZen
16, Mar, 2016 @12:57 PM
Fiction, like life, tells disabled people their lives have less value
Post-apocalyptic books, films and video games tend to avoid disabled characters or kill them off because it wouldn't be 'realistic' for them to survive. Corinne Duyvis, who also happens to be autistic, is ringing the changes
Corinne Duyvis
14, Mar, 2016 @8:16 AM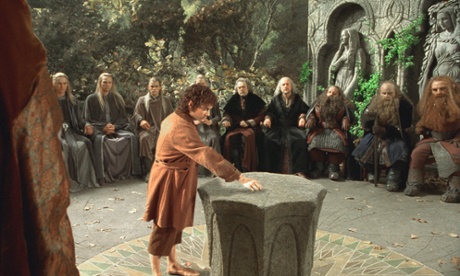 How fantasy can inspire us to live in the real world
In a children's literary universe dominated by dystopian governments and terminally ill patients, don't be afraid to get lost in a completely different world (possibly with dragons) – here's what you might learn!
Anna Bradley
28, Feb, 2016 @9:00 AM