Weatherwatch: dark curtains of rain fall on GK Chesterton
The writer describes a walk in the 'ghostly and colourless' countryside around Oxford
Tim Radford
23, Mar, 2021 @6:00 AM
John Coates obituary
John Coates became a leading scholar of the Edwardian writer GK Chesterton
Carole Coates
22, Apr, 2020 @7:28 PM
Book clinic: what's likely to impress an English literature admissions tutor?
Philip Hensher suggests some great novelists, from GK Chesterton to VS Naipaul, who aren't on the curriculum
Philip Hensher
02, Feb, 2019 @5:59 PM
Literary guides to Brexit: secessions in fiction
Few authors have imagined states breaking from their geopolitical allegiances – but Chesterton, Churchill and George RR Martin are among those who have
Stuart Kelly
05, Jul, 2016 @1:50 PM
When authors' prejudices ruin their books
The unsavoury attitudes found in novels from writers such as GK Chesterton and Susan Coolidge have ruined some of the fiction I loved most as a child. But where do you draw the line when you return to tainted classics?
Imogen Russell Williams
04, May, 2016 @11:48 AM
Readers suggest the 10 best vicars
Recently we brought you our 10 best vicars. Here are your suggestions as to who should have made the list
Marita Moloney
29, Dec, 2015 @4:52 PM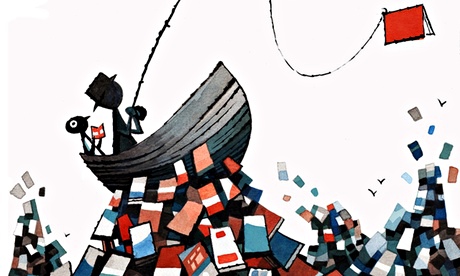 The long tale of the British short story
What makes the British short story special? In a trawl through thousands, Philip Hensher found a generous tradition that not only suits established writers but gives a platform to voices on the edge of society
Philip Hensher
06, Nov, 2015 @1:24 PM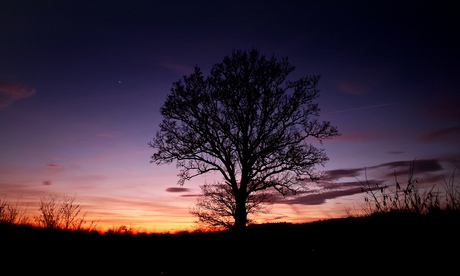 Weatherwatch: The black and bizarre outline of the tree
Tim Radford on GK Chesterton character Walter Windrush's attachment to a landscape made mystical by the changing sky
Tim Radford
17, Sep, 2014 @8:30 PM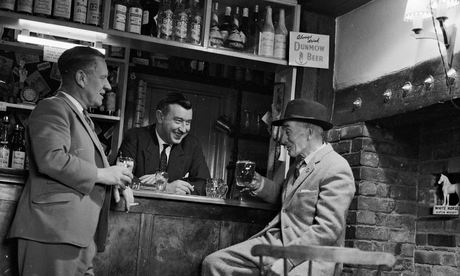 On children in pubs | Katharine Whitehorn
Historically pubs wouldn't allow children on the premises; now they have family-friendly menus and positively welcome toddlers, says Katharine Whitehorn
Katharine Whitehorn
05, May, 2014 @10:00 AM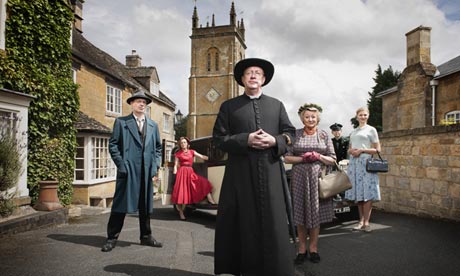 Six to watch: TV priests and vicars
Ben Dowell: With the current success of the BBC1 series Father Brown, priests and vicars may be starting to take centre stage on TV. We pay homage to some of the best small-screen clergy
Ben Dowell
24, Jan, 2013 @3:00 PM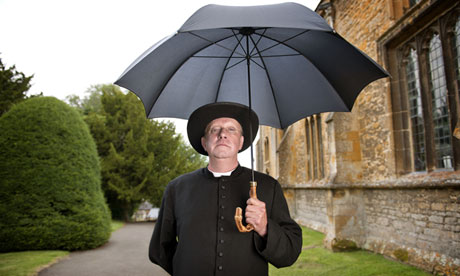 Father Brown: the empathetic detective
Sherlock Holmes might be sexier, but for Michael Newton, GK Chesterton's atmospheric Father Brown stories are the best the genre has ever seen
Michael Newton
18, Jan, 2013 @8:00 PM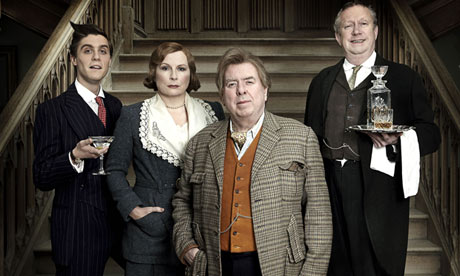 Blandings and Father Brown: nostalgia TV at its best
Mark Lawson: The forthcoming GK Chesterton and PG Wodehouse adaptations represent a welcome attempt to bring back a gentler form of drama that has fallen out of fashion
Mark Lawson
11, Jan, 2013 @2:34 PM