Top 10 books about new beginnings
From Virginia Woolf to Lorrie Moore and Diana Wynne Jones, fresh starts provide an endless source of inspiration for fiction
Jaclyn Moriarty
01, Jan, 2020 @10:00 AM
Hope in the dark: culture to make you feel less terrible about the UK election
You may be distraught at the result, or just want a break from politics – so find solace in our critics' pick of 30 films, songs, books and more to hide under a duvet with
Peter Bradshaw, Alexis Petridis, Kate Abbott, Hannah J Davies, Richard Lea, Alison Flood, Imogen Tilden and Keith Stuart
13, Dec, 2019 @11:30 AM
Books to give you hope: Fire and Hemlock by Diana Wynne Jones
Written to create a female hero, this book about hidden magic in the everyday eschews fairy-tale bliss to close with an inconclusive yet brilliant assertion that monsters must be faced together
Imogen Russell Williams
26, Aug, 2016 @8:00 AM
Top 10 feminist heroes in fiction
Maria Turtschaninoff grew up reading about girls. Strong girls, brave girls, scared girls, feisty girls. Here she reveals her favourite feminist heroes who are more than just role models, from Earthsea to the Moomins.
Maria Turtschaninoff
14, Jan, 2016 @8:30 AM
Top 10 parallel worlds in fiction
When you open the pages of a book you step into a parallel universe. From Narnia to Coraline, Christopher Edge picks his favourite stories that step through the looking glass
Christopher Edge
24, Dec, 2015 @8:30 AM
Howl's Moving Castle by Diana Wynne Jones – fantastical fun, fantastically human
A story of strange enchantment and adventure told with winningly irreverent humour, this is perfect bedtime storytelling
Richard Lea
18, Dec, 2015 @10:00 AM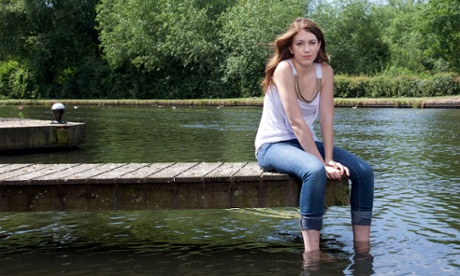 Feeding the Hunger – female writers are storming the male citadels of sci-fi
A generation of readers raised on Harry Potter has had a knock-on effect on demand for fantasy fiction, and left publishers scrambling to sign up women
Sarah Hughes
12, Apr, 2015 @10:40 PM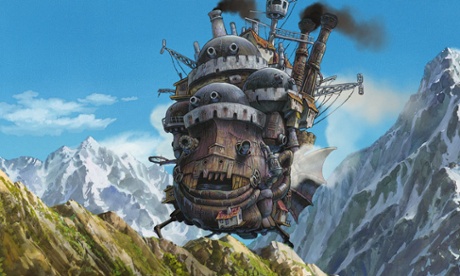 Jessamy Taylor's top 10 castles in fiction
From classic scary gothic settings to warm and dreamy refuges, fiction is full of castles. Jessamy Taylor picks the most memorable
Jessamy Taylor
05, Mar, 2015 @10:00 AM

Unnatural Creatures edited by Neil Gaiman - review
Sophiescribes: 'I highly recommend this book if you want something really scary'
Sophiescribes
24, Apr, 2014 @8:00 AM

The Islands of Chaldea by Diana Wynne Jones and Ursula Jones – review
Diana Wynne Jones's final book is a delightful and assured quest adventure, writes Imogen Russell Williams
Imogen Russell Williams
22, Feb, 2014 @8:15 AM

Reader reviews roundup
YOUR REVIEWS: Some vile visitors have come a-knocking at the site, and we're turning invisible (and so is JK Rowling!) Haven't a clue what we're on about? Enter this week's reader reviews roundup and find out...
Charlotte Seager
22, Nov, 2013 @9:01 AM

Vile Visitors by Diana Wynne Jones - review
Cleopatra 'I would rate this great story 10 out of 10! It made me laugh loads'
Cleopatra
17, Nov, 2013 @3:00 PM