David Remnick: 'There is no vaccine for climate change'
The New Yorker editor on Fragile Earth, a new collection of the magazine's climate crisis writing
Tim Adams
18, Apr, 2021 @8:30 AM
Steve Bannon dropped from New Yorker festival after invite sparks anger
Magazine rescinds invitation after guests including Jim Carrey and Judd Apatow pledge to withdraw from event
Martin Pengelly in New York
04, Sep, 2018 @1:37 AM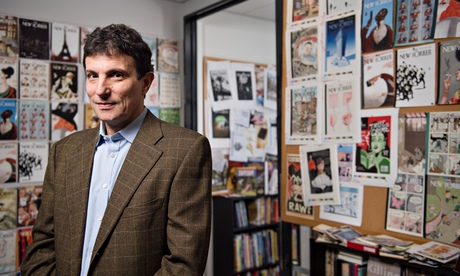 David Remnick: 'We are too complicated to just be called serious'
New Yorker editor on the magazine's magic formula, a new weekly radio show – and caution over Facebook content
Jane Martinson
25, Oct, 2015 @6:15 PM
Patti Smith at the New Yorker festival: 'I can't play anything'
Artist says she sees herself more as a performer than as a musician before pulling off a rendition of a classic with the New Yorker's editor-in-chief, David Remnick
Michelle Dean in New York
04, Oct, 2015 @4:54 PM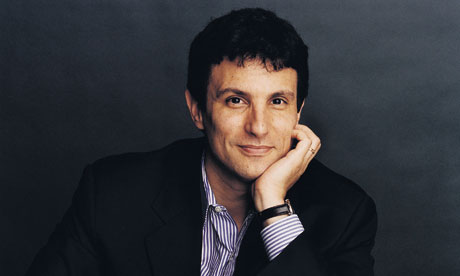 This much I know: David Remnick
The author and editor of the New Yorker, 51, on his memories of the Kennedy assassination, meeting Bob Dylan, and the last time he cried
William Skidelsky
24, Jul, 2010 @11:04 PM
Haycast extra: David Remnick
The New Yorker editor, David Remnick, talks to Xan Brooks about his biography of Barack Obama, and the best young fiction writers in America
Xan Brooks
07, Jun, 2010 @2:05 PM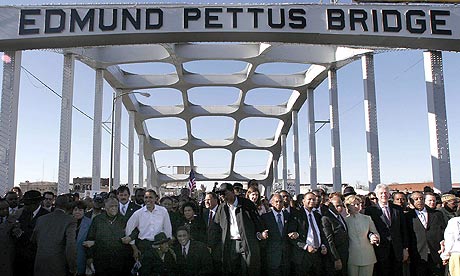 New Yorker editor to publish Obama biography
David Remnick's book, based on hundreds of interviews with the president and close associates, will be published in the US in April, and in the UK in May
Alison Flood
26, Feb, 2010 @12:43 PM
US elections: New Yorker editor David Remnick defends controversial Obama cover
David Remnick said the image was meant to be seen as humour, poking fun at the smear campaign against the Obamas
Suzanne Goldenberg in Washington
14, Jul, 2008 @5:25 PM
Gaby Wood meets David Remnick, the New Yorker's big-brained editor
It's a magazine that runs 10,000-word articles on African states and the pension system, has almost no pictures and is published in black and white. So how does the New Yorker sell more than a million copies a week? Gaby Wood meets David Remnick, its big-brained editor, and talks speed writing, 30-hour days and meeting Little Ant and Little Dec.
Gaby Wood
10, Sep, 2006 @11:03 AM
Alexander Chancellor's guide to age
Alexander Chancellor: Covering the British election campaign for the New Yorker, its distinguished editor, David Remnick, had the discomforting experience of witnessing an interview with the prime minister by Little Ant and Little Dec for ITV1's Ant & Dec's Saturday Night Takeaway.
Alexander Chancellor
20, May, 2005 @11:06 PM
What's selling in sport
At least gloomy Arsenal fans have something to celebrate in über -fan Nick Hornby's continuing domination of sport-lit. This week saw them outnumbered at a rowdy public meeting to debate the wisdom of allowing the construction of a new stadium at Highbury. Inexplicably, residents are less impressed by the prospect of a swanky 60,000 capacity ground than they are unnerved by plans for a council dump to be relocated to within a few feet of houses and schools, and even an eloquent speech from sports journalist Amy Lawrence failed to pacify them. Perhaps Hornby should consider a postscript in future editions of the book. Elsewhere, seasonal adjustments account for the density of cricketing titles. But Muhammad Ali, subject of David Remnick's King of the World, is perennially fascinating - even for the editor of the New Yorker, a magazine not hitherto readily associated with pugilism.
Reviews: Life Stories and Why Elephants Have Big Ears
John Dugdale reviews Life Stories by David Remnick and Why Elephants Have Big Ears by Chris Lavers
John Dugdale
24, Mar, 2001 @12:46 AM