The Unfolding by AM Homes review – a storyline undercut by events
Republican plotters conspire to seize power in a slippery and elusive tale
Jonathan Myerson
13, Sep, 2022 @8:00 AM
AM Homes: 'We want to believe that opportunity exists for women now; it does and it doesn't'
The US author on trying to add a note of optimism to her work, getting advice from Jeanette Winterson, and her prescient new novel about a coup in Washington
Anthony Cummins
27, Aug, 2022 @5:00 PM
Hundreds of authors to read from Salman Rushdie's works in show of solidarity
The 'Stand with Salman' event in New York mirrors a public reading of The Satanic Verses that took place after the fatwa was issued in 1989
Sarah Shaffi
17, Aug, 2022 @12:30 PM
Days of Awe by AM Homes review – disorienting stories
Usually Homes is merciless at skewering the comedy of disappointment and dread, but her new collection swings between send-ups and soul-searching quests for meaning
Tessa Hadley
21, Jul, 2018 @8:00 AM
Days of Awe by AM Homes review – acerbic and direct
AM Homes's tales of wealthy LA folk inch towards magical realism in this enjoyable collection
Lara Feigel
01, Jul, 2018 @8:00 AM
AM Homes: 'My comfort read? All the President's Men'
The American author on the Margaret Atwood novel that makes her laugh, how John Cheever changed her life, and being unable to finish Infinite Jest
AM Homes
29, Jun, 2018 @12:17 PM
The age of anxiety: what does Granta's best young authors list say about America?
The US is in crisis - what about its literature? Michelle Dean reports on the 2017 Granta list of writers under 40, which is as diverse as the country itself
Michelle Dean
26, Apr, 2017 @3:50 PM
Top 10 Hollywood novels
As excitement rises ahead of Sunday's Oscars, a look at novelists' treatments of the film mecca reveals a rather darker picture
Tim Walker
22, Feb, 2017 @10:55 AM
Best holiday reads 2016
From gripping fiction to history, brilliant poetry to biography, our guest contributors offer their recommendations for the beach and elsewhere
The Observer
10, Jul, 2016 @6:30 AM
Who is your Bailey of Baileys winner?
A jury of former judges is currently deciding which novel deserves to take the laurels as the last decade's finest novel by a woman. Who gets your vote?
Claire Armitstead
02, Nov, 2015 @2:05 PM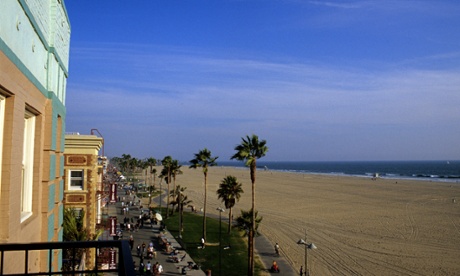 Books about Los Angeles: readers' picks
From LA noir to 21st-century satire, the literature of this Californian city embraces extremes of wealth, fame, frustration and failure. Here's a selection of our readers' suggestions of books to bring you closer to the city of Angels
Guardian readers and Marta Bausells
23, Mar, 2015 @5:00 PM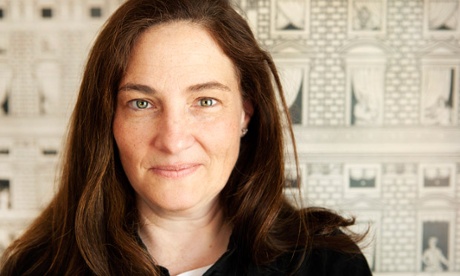 AM Homes: 'I write emotional science fiction'
The winner of the women's prize for fiction told Sydney writers' festival about how the trauma of being adopted has influenced her darkly satirical novels, writes Bethanie Blanchard

Bethanie Blanchard
25, May, 2014 @1:59 AM