I climbed a mountain in the Lake District – to mark a two-minute silence with strangers
Every year, walkers from all over the north join members of the Fell and Rock Climbing Club on a trek up Great Gable in remembrance of those who have lost their lives in conflict
James Gingell
11, Nov, 2022 @7:00 AM
Alfred Wainwright's coast-to-coast walk to be made National Trail
Spectacular country walk through Lake District and Yorkshire Dales will be made more accessible
Mark Brown North of England correspondent
11, Aug, 2022 @11:01 PM
I hated walking for 20 years, now I'm aiming to climb all 214 Lake District peaks
Returning to her native Cumbria, our writer sets off to bag all the Wainwrights – and discovers the soothing power of the hills
Ella Braidwood
17, Mar, 2022 @7:00 AM
Kathleen Jamie: 'Nature writing has been colonised by white men'
The genre's current boom is dominated by middle-class males, she says, but the author of Surfacing prefers to concentrate on 'deep time'
Patrick Barkham
17, Oct, 2019 @10:00 AM
Top 10 books about walking in Britain | Gail Simmons
Travelling on foot is a national obsession that has inspired a whole tradition of great writing, from Laurie Lee to Iain Sinclair

Gail Simmons
03, Jul, 2019 @11:05 AM
Alfred Wainwright may have had autism, biographer says
Book discusses famous fell walker's obsessiveness and need for a 'compulsive rigidity' as he compiled intricate Lakeland guidebooks
Helen Pidd North of England editor
10, Nov, 2017 @6:00 AM
Wainwright prize for nature writing goes to 'extraordinary book' on first world war
Where Poppies Blow by John Lewis-Stempel studies how the natural world helped sustain the morale of troops contending with the horror of the trenches
Alison Flood
03, Aug, 2017 @1:30 PM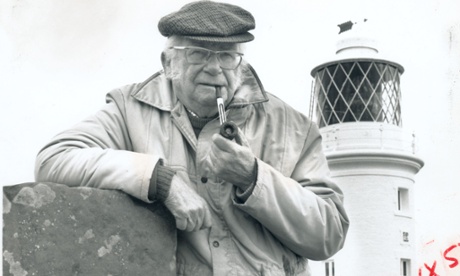 What Lake District guide did Alfred Wainwright use?
Readers answer other readers' questions on subjects ranging from trivial flights of fancy to profound scientific concepts

Lake District launches £7 million sustainable transport pilot
The fellwalker Alfred Wainwright was an early champion of using buses to reach the fells of the Lake District. Now a £6.9 million sustainable transport scheme looks set to take a leaf out of his book. If it works, it could mean a revolution in how we access the UK's national parks. Ellis Butcher takes a look.
Ellis Butcher
11, Jul, 2012 @1:00 PM

Why private genius Alfred Wainwright deserves a public monument
Ben Myers: Highly uncomfortable in any kind of spotlight, the lyric master of the guide book is due a memorial statue
Ben Myers
17, Feb, 2009 @12:48 PM

Lake District: Alfred Wainwright iPod guides get kids up the fells
iPod versions of Alfred Wainwright 's Lakeland hillwalking guides are a great way to cajole your kids up a mountain, says Kevin Rushby
Kevin Rushby
06, Dec, 2008 @12:01 AM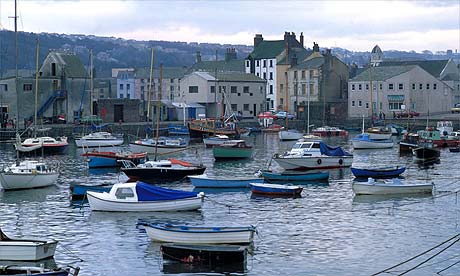 Seacliffs to shingle: Coast to Coast walk
In an edited extract from his book Coast to Coast Walk, Martin Wainwright follows in the footsteps of the walks' creator Alfred Wainwright, 192 miles from St Bees to Robin Hood's Bay.
Martin Wainwright
02, May, 2007 @4:17 PM