Many quotes from literature could be used to define Donald Trump, but few would be as exquisitely appropriate as one from Catch-22 about turning "vice into virtue, slander into truth, [...] thievery into honor, brutality into patriotism, and sadism into justice." The intertwining of the magnate's figure and this Joseph Heller quote is featured in the book Slaughterhouse 90210, along with unlikely pairings like Kanye West and Susan Sontag or Hilary Duff and Karl Ove Knausgaard.
Its author, Maris Kreizman, has been exploring how literature and pop culture intersect for over six years on her popular Tumblr Slaughterhouse 90210, which combines quotes and TV stills – expanding it to include politicians, sport figures and pop stars on the book. Even there are countless Tumblr blogs dedicated to books and television, Kreizman's carefully curated project makes for an ironic, provocative, and thoughtful statement about high and low culture.
Kreizman started Slaughterhouse 90210 after having worked in publishing for all of her 20s. "In the early 2000s, social media was new and scary to publishers. As employers of publishers we weren't supposed to have a distinctive voice. Then I found myself out of a job aged 29. […] For the first time in my life, my job didn't define me, and I had to find something else to dedicate my time and effort." She now has a 300-page Google document full of quotes she's come across, ready to be used alongside the perfect televisual moment.
"I do it because these are the things that I love", she says. "I was always a voracious reader and I tend to see the world through the lens of the books that I'm reading. People have been excited to see that even the things they consider 'guilty pleasures' can have a place in a greater dialogue in different media," she says. However, she is very much against that phrase. "The dichotomy between high and low just doesn't make sense today. There is this whole middle ground that is fun to talk about."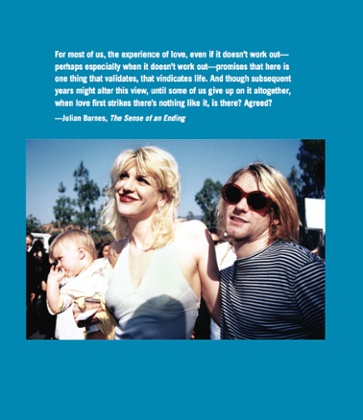 In the last few years, Kreizman has also noticed a cultural shift around how television is perceived: "When I started the blog, it was supposed to be funny mashup of high and low culture. And now I can't say television is low culture at all. We're starting to reach a middle place where the books I'm reading and the TV I'm watching are of the same 'quality' – but they still speak to each other." She has also noticed that television is increasingly not considered low culture: "We talk a lot about how The Wire changed everything, but there's still a lot of snobbery. I wanted this to be a place where we share what we enjoy, whether an episode of The Bachelor or Tolstoi."
Over time, the blog has become more about living writers – recently including quotes, for instance, from Lauren Groff's Fates and Furies, Elena Ferrante's Neapolitan trilogy or Ottessa Moshfegh's Eileen. "How contemporary literature is alive and important to our cultural conversation, and something people on Tumblr should be looking at."