Best books of 2018
Kitty EmpireAndrew RawnsleyLaura CummingKate KellawayAlex PrestonAndrew AnthonyJay RaynerJohn NaughtonSusannah ClappRowan MooreAlison FloodSean O'HaganRobin McKieRachel Cooke
Observer critics pick their must reads of 2018, from life in 50s Harlem to a tale about the Troubles via Michael Wolff's lurid profile of Donald Trump
Problems seeing this media? Click on the link below:
Contributor
s
Kitty Empire
Kitty Empire is the Observer's pop critic. She has written for NME and occasionally crops up on Radio 4, 5Live, BBC 6Music, and has appeared on BBC2's The Culture Show and Newsnight Review. @kittyempire666
---

Andrew Rawnsley
Andrew Rawnsley is the Observer's award-winning chief political commentator. He is also a critically acclaimed broadcaster and author
---
Kate Kellaway
Kate Kellaway is a feature writer and deputy theatre critic for the Observer
---
Alex Preston
Alex Preston is an award-winning author and journalist
---
Andrew Anthony
Andrew Anthony has been writing for the Observer since 1993 and for the Guardian since 1990. He is the author of On Penalties, published by Yellow Jersey Press and The Fallout, published by Jonathan Cape
---
John Naughton
John Naughton is professor of the public understanding of technology at the Open University. He is the author of From Gutenberg to Zuckerberg: What You Really Need to Know About the Internet
---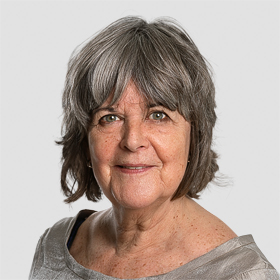 Alison Flood
Alison Flood is the Guardian's books reporter and the former news editor of the Bookseller.
---
Sean O'Hagan
Sean O'Hagan writes about photography for the Guardian and the Observer, and is also a general feature writer
---
Robin McKie
Robin McKie is science and environment editor for the Observer

---
Rachel Cooke
---
Kitty EmpireAndrew RawnsleyLaura CummingKate KellawayAlex PrestonAndrew AnthonyJay RaynerJohn NaughtonSusannah ClappRowan MooreAlison FloodSean O'HaganRobin McKieRachel Cooke
The GuardianTramp