The irony of books about forgetting is that they are often about remembering. The absence of memory, or the fallibility of memory, is the seed from which a story is germinated. The elimination of memory through force, will or the process of time often turns into a story of the re-emergence of memory.

Memories are not accurate records nor mirrors held up to the past. They are filtered, distorted, inaccurate constructions through which we view a version of a story of the past. Eyewitness accounts of events, as proved in numerous court cases, are notoriously unreliable.
It is the imperfection of memory that allows us to live. Memories can be forgotten, remembered, changed, renewed, adapted to who we are and what we need. Imagine a life where every detail was recorded accurately and never lost. It would be impossible to function, and to move on from the past.
In my second novel, Boy on the Wire, loss and recovery of memory plays a key role in the lives of two brothers who are the survivors after their third brother died in a childhood fall. The oldest, Peter, fell at the same time as his younger brother and awoke with no memory of the event; years later it starts to return. The youngest brother, John, who witnessed the fall, found his own memory of the event so traumatic that for years he has repressed and changed it. Only in encountering his brother's new and tentative memories do his own begin to resurface 30 years on.
I could have chosen other Ishiguro novels – The Unconsoled being the obvious example – but I regard The Buried Giant, along with The Remains of the Day, as Ishiguro's finest achievement to date. The manner in which it evokes the mythical and magical in exploring the political repression of memory is remarkable. As Axl and Beatrice slowly recover some of their memories, a deeply divided and violent world is revealed, perhaps one that deserves to be forgotten, suggesting that a degree of forgetfulness is vital for such a world to survive.
This book is a remarkably detailed examination of the effect of Stalin's purges on everyday family life. Stalin's assault, as with many dictators, is on cultural memory, in which brute force is used to force a harsh new reality on the citizens. This study shows how ordinary people, though often complicit with this process of forced forgetting, are responsible for ensuring the survival of that cultural knowledge. The book's triumph is in giving these buried family histories life once again.
This thriller was a phenomenal success when published in 2011 and is a masterpiece of the genre. A traumatic event of some years past causes the narrator to lose all her memory when she falls asleep at the end of each day. Her attempts at uncovering her story and the slowly emerging truth of what happened to her create distrust in those around her whom she fears may be hiding a terrible secret.
Unreliable memory is at the heart of this text. Vladimir and Estragon's recall of events the day before is imperfect at best (especially Estragon's). This leads to many of their disputes; but this is also what binds them together. The discussion of these events enables them to pass the time while waiting for Godot. Forgetting enables life. This is one of the most remarkable texts ever written, a text in which nothing happens, but it happens beautifully, farcically and tragically.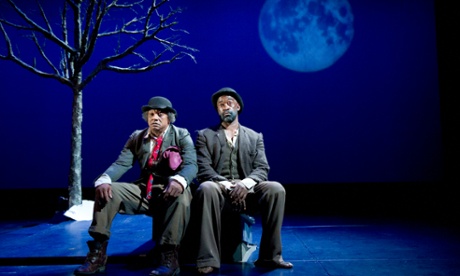 The influence of Beckett on Coetzee is well documented, and the Childhood of Jesus may well be his most Beckettian novel to date. A forgotten past, or perhaps one never known, is the opening into an allegorical, absurdist world (the "pooness of poo"). The lack of the anchor of memory allows for rumination on the place of an individual in society. It is not as accessible as some of his acknowledged masterpieces such as Waiting for the Barbarians, Disgrace, and Life and Times of Michael K, but it is an unsettling and puzzling novel that continues to foist itself upon my consciousness.
John Banville's pared-down novel is a meditation on memory and the role it plays in defining who we are. Max Morden, an unreliable narrator, confronts a childhood loss that is gradually revealed to the reader, and, in a parallel with my own novel, how this trauma is to shape his entire life.
The wealth of cultural and historical references in The Waste Land paints a picture of an era that has lost touch with its past, a place where memories are fragments shored against ruins. This forgetfulness, perhaps in contrast to The Buried Giant, is at the heart of the ills affecting the modern world. Some have criticised the poem for its nostalgia. Regardless, its impact on the literature of the last 100 years is immense. Further, it is a text that shows the value of a good editor, with Ezra Pound deserving a lot of the credit.
In a post-apocalyptic setting, a father's memories of the landscape help guide him and his son south towards warmer climes, but at the same time he has to unlearn past behaviours to keep himself and his child safe. The boy, relying on his father's memories for survival, with no memory of pre-apocalypse times himself, turns out to be the more empathic of the two characters, the one able to "carry the flame" into the future. McCarthy's novel is bleak, beautiful and utterly astonishing.
Tony Webster is forced to revise his own memories, and the stories he tells about himself, when he discovers an act of cruelty towards his friends that he committed many years before: "What you end up remembering isn't always the same as what you have witnessed." It is extremely moving, a precise book about the imprecision of memory and how it constructs people, stories and histories.
The underground man, one of the most iconic figures of modern literature, is burdened by one overwhelming memory. Trying to get rid of it is the cause of his misanthropy and, ultimately, the reason why he can never achieve what he hopes to. It is the burden of memory which makes him unable to live easily among his peers. Dostoevsky's examination of the complexities of human motivation in this existentialist novel is both comic and deeply tragic.
Boy on the Wire by Alastair Bruce is published by Clerkenwell Press (£12.99). To order it for £10.39, visit Guardian Bookshop or call 0330-333 6846. Free UK p&p over £10 (online orders only).