Ever since 1976, when the US government officially recognised Black History Month, February has been a time – especially in state schools – to celebrate the emancipatory struggles of runaway slaves, pioneering medics and lawyers, and poets and "freedom riders". For the young Ta-Nehisi Coates, growing up in Baltimore, it was also a time of mystification and shame. Watching newsreel footage of the civil rights movement, he got the impression that "the black people in these films seemed to love the worst things in life – love the dogs that rent their children apart, the tear gas that clawed at their lungs, the firehouses that tore off their clothes and tumbled them into their streets".
These days, Coates is a prominent journalist for the Atlantic where his tendency to puncture sunny-side-up political platitudes has not abated. In "Fear of a Black President" (2012) he wrote of Barack Obama's "remarkable ability to soothe race consciousness among whites" and how "this need to talk in dulcet tones, to never be angry regardless of the offence, bespeaks a strange and compromised integration". In 2014 he published "The Case for Reparations", a lengthy and widely debated essay in which he argued that reparations would mean "a revolution of the American consciousness, a reconciling of our self-image as the great democratiser with the facts of our history".
It is understandable, then, that there has been a lot of fanfare for Between the World and Me. It appears at a moment when, thanks to mobile phones and social media, the ghastly spectacle of black Americans – many of them young and unarmed – being strangled, clubbed or shot by police officers has created a cacophony calling for change. Black Twitter, Black Lives Matter, hashtag activism: it is a marvellous noise, an Occupy-style swarm energy that, for veterans of an older media imperium, can appear befuddling. What they want is a figurehead, a mansplainer, a gravitational node amid all these centrifugal conversations.
They could certainly do a lot worse than Coates, whose book has already been lauded by Toni Morrison ("I've been wondering who might fill the intellectual void that plagued me after James Baldwin died"), and helped him to win a prestigious MacArthur "genius" award. A self-conscious step back from a present whose crimes and bloodiness it sees as consistent with American history, the volume is a rather strange blend of epistolary non-fiction, autobiography and political theory that has at its heart a simple message: "In America, it is traditional to destroy the black body – it is heritage."
Many of the ideas Coates rehearses here are associated with the school of thought known as Afro-pessimism. Black Americans were enslaved longer than they have been free, and as a result the deaths of Eric Garner and Trayvon Martin are "merely the superlative form of a dominion whose prerogatives include friskings, detainings, beatings and humiliations". Later he argues: "The plunder of black life was drilled into this country in its infancy and reinforced across its history, so that plunder has become an heirloom, an intelligence, a sentience, a default setting to which, likely to the end of our days, we must invariably return."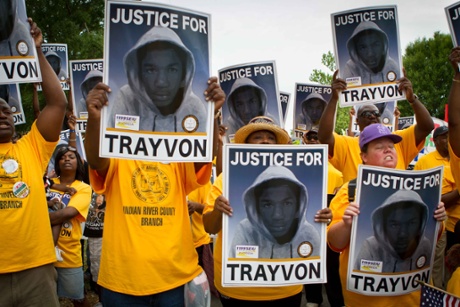 These are all forceful claims – ones made with a characteristic pivoting towards the (male) black body and the frequent use of words such as "plunder" or "shackle". They are accompanied by vivid recollections of growing up in gang-ridden West Baltimore where the local lads' uproarious nihilism is ascribed to the knowledge that "we could not get out" and that "the ground we walked was tripwired".
Coates is at his dreamiest when evoking his time at Howard University, a historically black college in Washington, DC, that he calls "the Mecca". Cosmopolitan, teeming with "Ponzi schemers and Christian cultists, Tabernacle fanatics and mathematical geniuses", it's a place of self-discovery and self-invention, "a machine crafted to capture and concentrate the dark energy of all African peoples". It is here that he immerses himself in black literature and history, meets his future wife and befriends a middle-class student called Prince Jones who is later unlawfully killed by an undercover police officer.
In part, the book is an ode to writing itself. Coates includes excerpts from Baldwin, Richard Wright and Sonia Sanchez as well as Nas and Ice Cube. He describes "the art of journalism" as "a powerful technology for seekers". And he remembers his time at Howard as being one where he learned the power of poetry as much as of slogans, and that "The Dream thrives on generalisation, on limiting the number of possible questions, on privileging immediate answers."
The Dream is something Coates often invokes and damns as psychically disfiguring. The Dream, he explains, is "perfect houses with nice lawns. It is Memorial Day cookouts, block associations, and driveways … treehouses and the cub scouts. The Dream smells like peppermint but tastes like strawberry shortcake." It's hardly news that there are many tens of millions of Americans – of all colours – who have rarely had a whiff of this aroma. As such, the passage merely highlights the inaudibility of class in this book. There is also precious little about Asians or Latinos, two other groups whose national identities have been scrambled and redefined by imperialism, internment and legally sanctioned alienation.
Between the World and Me apparently came about when Coates asked his editor why no one wrote like Baldwin any more; his editor suggested he try. Borrowing the epistolary form of Baldwin's The Fire Next Time (1963), he addresses it to his 14-year-old son Samori. But Coates doesn't write like a father so much as an apprentice theologian or a sophomoric logician. Sentences begin with "Thus", "I propose", "This leads us to another equally important ideal." The tone is consistently one of aspirational gravitas, of bewhiskered patriarchs and dollar-bill overlords.
A comparison with Coates's previous book, a 2008 memoir entitled The Beautiful Struggle, is telling. There he wrote about the world into which he grew up: "cable and Atari plugged into every room, juvenile parenting, niggers sporting kicks with price tags that looked like mortgage bills". He believed in structural racism and enforced underdevelopment, but he described those forces in less portentous language: "We thought all our battles were homegrown and personal, but, like an evil breeze at our back, we felt invisible hands at work, like someone was still tugging at levers and pulling strings." In 2015, Coates is a more exalted writer, but his prose seems increasingly ventriloquised and his insistence on Afro-American exceptionalism a kind of parochialism.
• To order Between the World and Me for £8.79 (RRP £10.99) go to bookshop.theguardian.com or call 0330 333 6846. Free UK p&p over £10, online orders only. Phone orders min p&p of £1.99.