Fans of Jon Ronson will not be surprised to hear that his new book has for an engine all his usual curiosity and comically exaggerated amazement at the weird things people do. This is his modus operandi, and has been for years. But in So You've Been Publicly Shamed there is something else at play, too: fear. For this is a book about the cruelty of social media. In particular, it's a book about the brutish power of Twitter, of which he is a major user. (Ronson, who has 104,000 followers, knows all about the "sad feeling" a person may experience when a tweet goes unnoticed; he is an addict who surreptitiously checks Twitter even when his phone is supposed to be out of bounds.)
As a result, So You've Been Publicly Shamed comes with a powerful sense of jeopardy, one that swiftly transfers itself to the reader – assuming she also uses social media. Could this happen to me? you ask yourself over and over as you turn its miserable, humiliation-filled pages.
For Ronson, of course, such queasiness is useful. It distracts from his latest book's central flaw, which is that most people are not on Twitter, a fact he seems apt to forget from time to time. (As his friend the film-maker Adam Curtis has to remind him: the internet is "a giant echo-chamber where what we believe is constantly reinforced by people who believe the same thing".)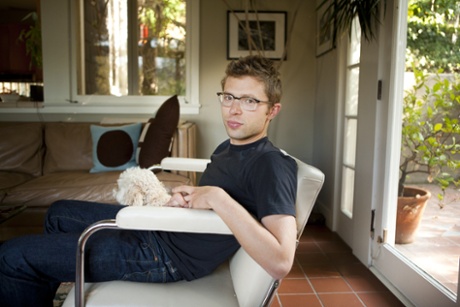 This isn't to say that So You've Been Publicly Shamed isn't compulsively readable, because it is. Ronson begins with a series of case studies. There is Jonah Lehrer, a pushy young pop science writer in the Malcolm Gladwell mould whose career was all but destroyed when it was discovered he had invented a quote; there is Justine Sacco, who made a bad-taste Twitter joke about Africa and Aids and, when it went viral, lost her job in PR; and, most upsetting of all, there is Lindsey Stone, a US careworker who was promptly sacked when a private photograph of her goofing around in Arlington National Cemetery suddenly became public and she was accused of "disrespect".
As Ronson makes patently clear, all these people's punishments by far outweighed the gravity of their so-called crimes. In fact, having researched the history of public shaming in America in the Massachusetts Archives, he can only conclude that Lehrer, for one, was humiliated to a degree that would have been thought excessive even in the 18th century, the Puritans of New England having seemingly worked out that to ruin a person in front of his fellows is also to refuse him a second chance in life.
But why should this be? Alas, their tormentors suffer from a peculiarly 21st-century disease. Beneath every stone Ronson lifts – the heftiest is an anonymous bulletin board called 4chan whose very raison d'etre seems to be the pursuit of online "revenge" – there hunkers a scuttling crowd of people who want nothing more in life than to be offended. Offence, for this lot, is not a straightforward emotional response, instinctive and heartfelt. It's a choice, something they actively seek.
Perhaps the person whose behaviour I most abhorred in this book – I was frankly in awe of the forbearance shown by Ronson as he interviewed her – is a woman called Adria Richards, who in 2013 overheard two guys making silly pseudo-jokes about dongles at a conference for tech developers. Offended by their chat, she photographed them, and posted the picture on Twitter. Two days later, one of these men – who knows on what grounds, exactly – was "let go" from his job. Richards's satisfaction both in this, and in the "fear" she claims she felt when she overheard his puerile chatter, is so intense it seemed to me to border on something close to sexual excitement.
All this leads Ronson to look for various anti-shame mechanisms, a search that brings him both to the door of Max Mosley, the Formula One boss who was shamed by a Sunday newspaper for his sexual peccadilloes but who came out fighting, and to a company that specialises in cleaning up online reputations. So far, so predictable.
I was miles more interested in his encounter with James Gilligan, an east coast psychiatrist who has made shame his life's work. It is Gilligan's contention, based on some highly successful therapeutic work with prisoners in Massachusetts, that violence, being mostly an attempt to restore self-esteem, can almost always be directly linked to shame. Ronson doesn't spell out in full the implications of this thesis but the reader who isn't content just to gawp, metaphorically speaking, at the casualties of the Twitter mobs and trolls he has carefully lined up for our delectation will grasp precisely what it means.
To give just one example: is the Twitter shaming of a columnist who has written vile, ill-considered stuff about the death of a gay pop star less likely to make her repeat offend? Probably not. As Gilligan points out, public shaming leads to what we often call mortification, a word that should give us a strong clue as to its ultimate consequence. Coldness sets in, a deadness. Shame is a vicious circle, and for all that Ronson's book is sometimes too glib, like a magazine feature on speed, I think it is quite brilliant that he, of all people, has taken the trouble to point this out.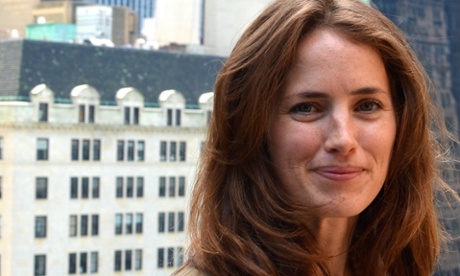 Whether anyone listens, of course, is a different matter. It's not only that the baying hounds of the internet seem, at this point, to be unstoppable. Some policymakers are taking up shame as if it were a pitchfork, useful for attacking all kinds of societal problems. In Is Shame Necessary? Jennifer Jacquet, an assistant professor in the Department of Environmental Studies at New York University, explores what she rather gleefully refers to as some "new uses for an old tool", and though she resists the idea of going after individuals – she would rather we troll big business, government departments and non-voters – it isn't difficult to see how the techniques she outlines in her book might be misunderstood, even abused. How, for instance, is it possible to shame "unhealthy" foods without also shaming those who eat them?
I'm not saying that shame doesn't have its place; I'm far too Protestant for that. We should want others to think well of us. But as Ronson shows, it can be a terrifyingly blunt instrument, a cudgel not a scalpel. Wield it too enthusiastically, and the collateral damage is likely to be both grave and enduring.
So You've Been Publicly Shamed is published by Picador (£16.99). Click here to buy it for £12. Is Shame Necessary? is published by Allen Lane (£17.99). Click here to buy it for £14.39