With a heart filled with endless love for those who scorned me, I ... wandered far away. For many and many a year I sang songs. Whenever I tried to sing of love, it turned to pain. And again, when I tried to sing of pain, it turned to love.
Schubert, "My Dream", manuscript, July 3, 1822
Winterreise – Winter Journey – a cycle of 24 songs for voice and piano based on poems by Wilhelm Müller, was composed by Franz Schubert towards the end of his short life. He died in Vienna in 1828 aged only 31. Piano-accompanied song is no longer part of everyday domestic life and has lost its one-time primacy in the concert hall. What Germans know as Lieder – is a niche product, even within the niche that is classical music; but Winter Journey is an indispensable work of art that should be as much a part of our common experience as the poetry of Shakespeare and Dante, the paintings of Van Gogh and Picasso, the novels of the Brontë sisters or Marcel Proust.
The 24 songs are forerunners, in a sense, of all those songs of love and loss that have been the soundtrack of generation on generation of teenagers. But the loss of love, which is only sketched ambiguously in the first song, "Goodnight", is just the beginning of it. Schubert's wanderer embarks on a journey through a winter landscape that leads him to question his identity, the conditions of his existence – social, political and metaphysical – and the meaning of life. And it is all done with light and shadow, moving between sardonic humour and depressive longing. (Not surprisingly, Beckett was one of the cycle's biggest fans.) The wanderer's tears turn to ice; he sees flowers etched in the frost of the hut where he takes refuge; he is eyed from the sky by a carrion crow, his only faithful companion; and at the last, he sees a beggar musician playing in the street, ignored and unrewarded, the hurdy-gurdy man.
Der Leiermann – The Hurdy-Gurdy Man
Over there behind the village
Stands a hurdy-gurdy man,
And with numb fingers
He grinds away, as best he can.
Barefoot on the ice
He sways back and forth,
And his little plate
Remains always empty.
No-one wants to hear him,
No-one looks at him,
And the dogs growl
Around the old man.
And he lets it go on,
Everything, just as it will;
Turns the wheel, and his hurdy-gurdy
Never stays still for a moment.
Strange old man,
Should I go with you?
Will you to my songs
Play your hurdy-gurdy?
There is a Romantic irony embedded in the title of this last poem. The German leier, or lyre, was the most Romantic of instruments, so how apt, poignant and poetic to have ended this cycle with a lyre song. This, however, is no ordinary lyre, but a vulgar, indecent hurdy-gurdy, a Drehleier (a rotating or turning lyre), the chosen instrument of the musically unaccomplished beggar, the lowest of the low.
The hurdy-gurdy is the fiddler's version of the bagpipe. The sound box can be that of a fiddle, a guitar or a lute, but the strings are neither plucked nor bowed. Instead, a wheel in the middle sets the strings vibrating as it is turned by a crank. As a result, the hurdy-gurdy can seem mechanical and dissociating – the perfect instrument, at once ancient and modern, for the expression of alienation.
Styles of singing are bound by convention; it is the musical context in which listeners hear them that determines whether they sound "natural" or "mannered". The simple classical delivery of a folk song by a "trained" voice may sound uptight and artificial to an audience used to hearing "Barbara Allen" or "O Waly Waly" in the nasal twang that has become associated with an "authentic" folk voice. Crossing boundaries is perilous, and on the whole, opera singers sound as wrong in pop music as pop singers do in German song. At the same time, crossing boundaries, respectful borrowings and outrageous thefts do essential work in keeping any art form alive.
Admiring vocalism from Bob Dylan to Billie Holiday to Frank Sinatra, I have always thought that, in principle, one should be influenced by these extraordinary singers and their compelling way of bending melody to words and vice versa. Classical song and popular song should not be so far apart: they share a lot in their subject matter and in their aesthetic of intimacy. Mostly, however, the influence has to be a subliminal one, for only then can it avoid self-consciousness or a certain archness.
One of the rare occasions on which I became conscious of channelling a different kind of musical expression was in a concert in Moscow. I've often reimagined "Der Leiermann" as a sort of Dylan song that doesn't conform to classical norms in singing, but it is hard to achieve the requisite vibe. On this occasion, however, it clicked: I felt a connection with the greatest Dylan love song performance on record, the bitter masterpiece "Don't Think Twice, It's All Right" on The Freewheelin' Bob Dylan. Schubert's "Hurdy-Gurdy Man" emerged as a song that was hardly sung, rasping and guttural by the standards of bel canto, but without sounding – I hope – like a ridiculous intrusion of pop singing into the classical world.
I have no idea if Dylan was aware of Winterreise. Given his eclectic influences in the 1960s – from Rimbaud to Brecht to Elvis to the Beat poets – it is not such an outlandish suggestion. There is a definite kinship between Schubert's hurdy-gurdy player and Dylan's tambourine man. This weary but not sleepy poet-wanderer talks of how you might hear "laughin', spinnin', swingin' madly across the sun"; of disappearing "far past the frozen leaves / The haunted, frightened trees". It's not a million miles from his jingle jangle to Schubert's hurdy-gurdy.
It is entirely appropriate that Schubert gave the wretched old hurdy‑gurdy man "poor music". Our wanderer's existential misery is for the first time confronted with real distress, unchosen and stoically borne. The world of Beckett here collides with that of Henry Mayhew, the Victorian cartographer and ethnographer of the London poor, or of Sebastião Salgado, the documentary photographer of contemporary Brazilian life; and as listeners we are taken aback. At the same time, we feel, and are meant to feel, pity and revulsion in equal measure as we encounter this outcast fragment of humanity with his irritating little folksy tune, droning on and on.
Our compassion is complex, and what ultimately complicates it is the fear that this lonely, squalid figure could be us. There but for the grace of God go you or I. We are repelled and we are drawn in; we resist, but also admire the fortitude of one who can carry on in such circumstances. Could we do the same? If the poem resonated with Schubert it's because he, too, was a musician. Historically, he is the first of the canonical "great" composers to have made his living solely in the marketplace, without a patron, a position in the court or church, or a musical sinecure. He was by no means the unsuccessful unknown of legend and made plenty of money from his compositions. But his position was perilous. He led a bohemian life, financially insecure.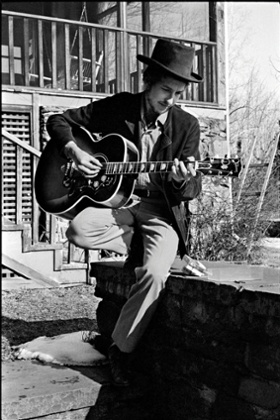 During the middle ages, instrumentalists had been viewed as incompetent in legal matters: they were not allowed to be judges, witnesses, nor jurors; ineligible for land tenure; unable to serve as guardians or to hold civic office; not accepted by the trade guilds; and had no right to normal damages as plaintiffs in a civil case. Laws changed but the stigma remained, allied to the deep-rooted suspicion of the rootless and of those whose musical activities verged on the mystical, the magical, and the shamanic-demonic – the tale of the Pied Piper of Hamelin had cast a long shadow.
Müller's hurdy-gurdy player, then, must have seemed particularly appealing to a composer and musician living on the threshold of modernity, all too conscious of the dangers of falling into the terrifying state of indigence that the old man represents. Schubert's awareness of his own prognosis – the terrifying fate of the syphilitic, the inevitable physical and mental deterioration – can only have intensified these fears.
Up until "The Hurdy‑Gurdy Man" Winterreise has been a "monodrama". Everything has been presented to us by the poetic voice, the wanderer; and neither Müller nor Schubert has played sophisticated games by suggesting shiftiness in the narration. The story may be incomplete, even reticent or teasing, but the narrator is not unreliable. Everything is filtered through the wanderer's subjectivity, even if the harmonic transformations of the piano part sometimes seem to reflect more the unconscious than the conscious mind.
In this last song, however, a notional source of alternative subjectivity, however pinched and etiolated, presents itself: the hurdy-gurdy player. What is achieved, in the end, is a wonderful circularity, with the musical-poetical serpent biting its own tail, and the tantalising offer of narrative closure, an explanation for what has been going on. We now see the possibility that the hurdy-gurdy player may have been there all along, and have been the very occasion for the wanderer singing his woes. "Will you play your hurdy-gurdy to my songs?" the wanderer asks. If the answer were to be a "yes", then the crazy but logical procedure would be to go right back to the beginning of the whole cycle and start all over again. This could explore a notion of eternal recurrence: we are trapped in the endless repetition of this existential lament. Alternatively, the first sing-through could be the monodrama with pianistic imaginarium that we all experienced, but with the second, and subsequent, performances given to the accompaniment of the hurdy-gurdy. The cycle ends with a final cadence that, in its open-endedness, allows us the freedom to choose our own ending.
What happens after a performance of Winterreise is a little mysterious but usually follows a pattern. Silence emerges as the last hurdy-gurdy phrase dissipates into the hall, a silence that is often extended and forms part of the shared experience of the piece; a silence performed as much by the audience as it is by singer and pianist. A mute, stunned applause usually follows, which can swell into noisier acclaim.
Acclaim? Acclaim for what? For the composer? For the music? For the performance? Is applause, and the performers' acceptance of it, somehow impertinent? It sometimes, indeed often, feels that way. The normal rules of the song recital are in abeyance. No encores are prepared or expected and, however enthusiastically the audience respond, none will be forthcoming.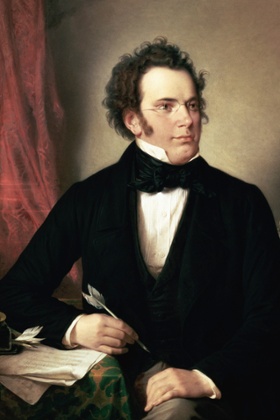 Winterreise can seem a little intimidating. Its 24 gloomy songs are to be taken in one, extended, 70-minute dose. It shouldn't be like that. The music of the cycle is varied and engagingly weird – Schubert's friends were shocked when they first heard it. It is full of energy, despair, passion, sensuality and gallows humour. It is a drama, too, a piece of theatre, with its own rhythm, and a crucial role for the confrontation between singer and audience. Not to forget the piano, which turns sonic imagery – rustling leaves, posthorns, a falling leaf – into a psychological landscape. Singer as ego, piano as id. By placing the piece in as broad a context as possible – exploring its roots in the 1820s, its resonances now, its personal meaning for Schubert and for others, listeners and performers – I hope I've provided a way in to one of the great creations of the western musical tradition.
• Schubert's Winter Journey: Anatomy of an Obsession by Ian Bostridge is published by Faber at £20. Bostridge sings Winterreise with Thomas Adès on piano at the Barbican EC2, on 12 January. barbican.org.uk.