How many times during a terrible fight with a partner have you promised yourself: "This time I'm going to stay angry; I'm not going to forgive her!" (or him). Something about anger seems more real than the gentler, happier emotions: anger feels authentic, while affection sometimes feels partially made up. But maybe that's only because it's easy to be angry, and being loving over a prolonged spell almost always takes a little work.
There's a point in Proust's In Search of Lost Time when Marcel has decided that Albertine is nothing but a source of misery to him. He spends long hours – and longer sentences – contemplating ways of getting rid of her, and the many ways he would be happier without her. He knows without any doubt, as well as he knows himself, that he despises Albertine. But then his servant tells him that Albertine is gone. And instantly, and for many miserable months to come, everything in Marcel's world is reversed. He is desperate to win Albertine back; he is heartbroken; he cannot bear the thought of life without her. Imagining her with another man or woman is worse than the idea of putting a bullet in his head.
Marcel doesn't merely want what he can't have. Nor does he suddenly discover what was the truth all along – that he really loved Albertine and only realised it once she had left. His mistake was supposing he knew himself in the first place: he had oversimplified his own emotional situation. There are thousands of emotions brawling in us. Actions, situations, shifts in attention, simple physiological changes – any of these can and do create emotional revolutions. When it comes to such complex emotional states as "love" – which, even when we limit it to romantic or erotic love, is not one emotional state but many emotions both collaborating and combating one another – we cannot talk about "truth" or "falsehood" as though it's an on/off switch. One day I know I want a divorce. One moment Marcel knows he hates Albertine. A week later I believe my marriage is completely turned around. The next moment Marcel knows he is desperately in love. What is true and what is false?
We like to suppose we live in a world of facts. Facts are true and false. It's a fact that I am typing on a laptop. It's a fact that I did the laundry this morning. It's a fact that I went into the aeroplane toilet without my shoes on and now my socks are wet. But if I look at almost every important decision I've made in my life it is clear that what matters to me, and to all the rest of us, are values. Values are not the sort of things you can see, or taste, or rap your knuckles on, or put in your pocket. Values may not be entirely subjective – philosophers have been arguing about that for centuries – but they are certainly not objective in the way that tables or chairs or aeroplanes are. Values, as Søren Kierkegaard frequently insisted, are precisely what make us who we are, and they are ours, individually ours. And there is nothing more value-laden than the question of whom we love.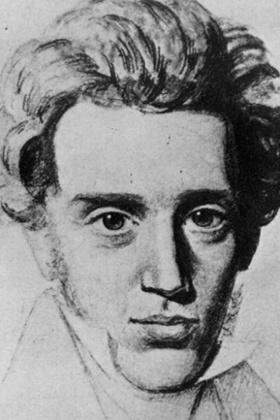 Kierkegaard once argued the seemingly absurd thesis that in love it is impossible to be deceived. Come on, Søren – we've all been lied to in love! We've been tricked into bed; she's promised you're the only one while she was seeing someone else; he swore he loved you and then never called again. This is the same Kierkegaard who wrote The Seducer's Diary, perhaps the most exhaustive study ever written of the deceits, manipulations, feints, falsehoods, guises and conceits a lover might use to win the heart of a quarry. But what I think Kierkegaard meant was similar to another of his famously controversial theses, that "subjectivity is truth": what we value, what we love, what makes us who we are, does not exist in the world of ordinary truth and falsehood, of facts and objectivity. I can never be deceived in love because so long as I am loving, that is true for me. It does not mean the person I love will love me in return. But as soon as I choose to love, if I'm really loving, I have to relinquish the idea that I must be loved back – even if it's the love of my parents, or the love of my children.
"Autonomy" is every bit as complex as "self-knowledge". To suppose I know what I want to do means that I know what I want – and what I want changes every bit as quickly as I do, and often in conjunction with what someone else wants. William James once remarked that many young men convince young women to fall in love with them simply by protesting long enough: "But you simply must love me!" And the young men themselves, on James's account, are busy convincing themselves with their protests. It's true that Walt Disney's elephant Dumbo can fly without holding a magic feather, but until he believes the lie that the feather makes him fly, he can't accomplish the task. When it comes to autonomy, the beliefs of others – whether true or false – help create and reinforce our own beliefs, and someone else's deception may quickly become our self‑deception. When Shakespeare's lover says: "When my love swears she is made of truth / I do believe her, though I know she lies," he perfectly captures the psychology of seduction: whether we are seducing or being seduced, we are cooperatively engaged in a system of falsehoods, fictions, half-truths and emerging possibilities of truth that are themselves constitutive of the development of the shared autonomy that is falling and being in love.
It is convenient to view the seducer as a master manipulator: after all, when he lies, he is attempting to control the beliefs of his lover to suit his own ends. But the fact of the matter is that many more lies are told out of cowardice than out of machiavellianism: we are much less strong and powerful than we like to pretend, and so are the people around us. We lie because we fear that otherwise we will not be loved; and we believe those lies that make us feel more secure in our love.
We might call this the Pinocchio thesis: not that the seducer is pulling the strings and the seduced is his puppet, but that both to seduce and be seduced is to play the marionette. None of us wants to take responsibility for our own autonomy. So when at last Pinocchio learns to confront the truth and becomes a "real boy", it is because he accepts responsibility for his own speech and actions. Maybe the truth Pinocchio has to admit is that he was willing to lie to get what he wanted – and every time he lies, he does it only to win affection. Let's not feign naivety: from the peacock's feathers up to the best Beverly Hills plastic surgery, deception is a well-worn way of winning love – but the beloved understands that just as well as the lover.
In her terrific essay "On Lies, Secrets and Silence", the poet Adrienne Rich argues that, although we can never expect – nor should even want – to be wholly transparent to each other, at a certain point a lie will start to drive the deceived lover crazy. So often in the nebulous world of subjectivity it seems as if "the truth" is nothing more than controlling the discourse. This is the practical principle behind "deny, deny, deny": if you never admit it happened, in some sense it never becomes part of the history of what did happen. The former New Yorker fiction editor William Maxwell wrote that "when talking about the past, we lie with every breath we take", and he did not mean merely the rewriting of personal history that memory always inevitably accomplishes. Rich adds that "the liar leads a life of unutterable loneliness" – so, for that matter, does the dupe. Because while so many of our most important communications are little lies – think of how many kind lies you must tell your child or your partner in the course of a day – when the chips are down, sometimes the only way to acknowledge the importance of the other person's mind and personality, which exist in just the same way your mind and personality do, is to admit a hard truth that you both know is real. That hard truth may have terrifying impact on both of your lives. And who is to say if telling it is the right or the wrong thing to do? It might mean the end of your love.
It is in love that real communication, truly overcoming our fundamental human loneliness, can be accomplished. For writers – so often described by themselves and others as liars – that transcendence of loneliness may start with books, with fiction. But for all of us it matures in love – if we can genuinely learn how to be good, honest, open-eyed lovers.
For me, two figures capture the playful fictionality that is so important to grownup erotic love: Robert Smith of rock band the Cure, and Cervantes.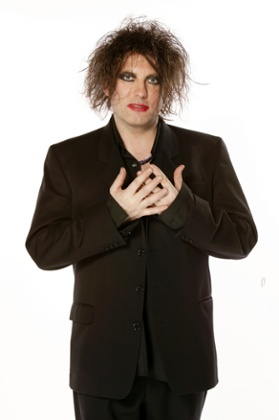 But first, a cautionary word. One reliable mark of self-deception is when you wind up believing what you knew you wanted to believe all along – and that's how many of us fall in love. But the US philosopher Alfred Mele identified a phenomenon he calls "twisted self-deception": when the self-deceiver convinces himself of the truth of precisely what he does not want to believe. The classic case of this is in Shakespeare's Othello: the hero desperately does not want to believe Desdemona is betraying him, but the power of this need to believe she is faithful enables Iago to accomplish his deadly deception.
There's another, similar phenomenon I like to call the Proust Paradox, after Marcel's relationship with Albertine: you are engaged in twisted self-deception; you are lying yourself into what you don't want to believe; and then it turns out that you were right all along. ("Just because you're paranoid, doesn't mean that they're not out to get you.") And this is the danger of getting lost in fictional worlds: when we let our fantasy stray too far from reality, because we are imperfect beings who want both good things and bad – and often don't know what we want – we should be careful not to wander too far or too long in what Harry Matthews called ghostly possibilities. Rich insists that to love is to risk, however tentatively, reaching towards the truth together. That other person, the beloved, who is also testing her truth with and against ours, is how we can keep ourselves from getting lost in nightmarish fantasies. If Othello had listened to Desdemona, he would not have believed Iago. If Marcel had listened to Albertine, he would have let her go long before he did.
But back to the Cure and Don Quixote. You'll remember what Smith says about long-term erotic love: Monday, you can fall apart; Tuesday and Wednesday, break my heart; by Thursday I've sensibly concluded "I don't care about you / it's Friday, I'm in love". Smith is not calling into question the legitimacy of either lover's feelings on any of these up-and-down days. But what he's insisting on is that there is one day that matters more than all the rest, one day worth waiting for, one day he has confidence, if they stick it out, will come again: Friday, when they're in love. (In fact he's more modest than that; a good Kierkegaardian, he merely says: "I'm in love.") This is a kind of self-deception, because he has no real assurance that the Friday feeling will come again. But it's also what Nietzsche called "open-eyed" or "strategic" self‑deception: it's self‑deception he's choosing, like Shakespeare's lover choosing to believe the lies of his lover. It's the kind of self-deception we engage in when we play a game, or when we believe in fiction: we invest it with emotional reality for the good it provides, without ever believing it's "real" in the boring old objective sense of the word.
Which brings us to Don Quixote. The philosopher Miguel de Unamuno once remarked that the Spanish had two gods: Christ and Don Quixote, and that, if pressed to choose, they would take Don Quixote over Christ, because Don Quixote makes them laugh. The character of Quixote, as we know, has read too many romances, and now he lives in an entirely fictional romantic world. His beloved Dulcinea is in reality an unattractive swineherd. Almost every enemy he confronts is a creation of his imagination – and yet they manage to defeat him nevertheless. What is heroic, what is admirable about Don Quixote? Like Christ, he is the personification of love. He will go on believing no matter how vigorously the world tries to defeat him in his beliefs. His self-deception is not open-eyed like Smith's: Quixote has moved up into a mythical realm. But he insists on the triumph of love. As a man who is now on his third marriage, I like to believe that Smith and Don Quixote both get it right. I think of my mother telling each of her three sons: "You are my favourite." Or me telling my wife: "You're the only woman I've ever really loved." Or her telling me: "I'll love you forever." Or any young couple falling in love, making love for the first time, lying in bed and swearing that they will never love again.
• Love and Lies: And Why You Can't Have One Without the Other by Clancy Martin is published by Harvill Secker.