The continuing bias towards men in the British and American literary establishment has been confirmed by a study released on Tuesday.

Vida, a US organisation championing women in literature, examined a wide range of publications from both sides of the Atlantic, including the New Yorker, the London Review of Books, the Times Literary Supplement and Granta, and found that in 2014 the majority still had heavily male-centred literary coverage, both in their use of reviewers and the books that were reviewed.
One of the worst culprits was found to be the London Review of Books which featured 527 male authors and critics on their pages in 2014, compared with just 151 women. It also saw a rare drop in reviews of books written by women from the year before, with 14 fewer than in 2013.

The New York Review of Books displayed a similar imbalance, featuring an overall 677 men to 242 women. The New York Times book review featured an overall 909 male contributors and authors, compared with 792 women; the Nation's male-female split was 469 to 193; andat Harper's fewer than half the authors reviewed were women.

The figures are at odds with the publishing industry in the UK, where some of the biggest-selling authors of 2014 were Hilary Mantel, Donna Tartt and Kate Mosse. Women are also responsible for buying two-thirds of the books sold in Britain and figures compiled in 2009 found almost 50% of women were avid readers, compared with 26% of men.

The figures did show a gradual but still notable shift. Of the 15 major magazines surveyed, 14 had seen an increase in content by women over the past year, and for the first time in at least five years the New York Times Book Review had more female reviewers than male ones – an increase of 41 from the year before.

Similarly the New Yorker had 17 more female contributors than in 2013, continuing a five-year trend, while in Granta original submissions were split almost equally between female and male writers.

McSweeney's, the San Francisco-based quarterly journal founded by Dave Eggers, also had an almost even split of contributors, featuring only two more men than women in its 2014 issues.

Erin Belieu, the co-founder of Vida, said: "Our goal has always been consciousness not quotas. Art doesn't get made by quotas and some years it's going to go forward, some years it's going to slide back a little bit, but over time what we hope for is a shift in consciousness. We want editors, readers and writers to be aware of their habits and open their mind to other voices, and we at Vida do really think that is genuinely happening. And I would say overall we have seen a lot of positive trends over the duration of the five years we've compiled these these figures.

"Absolutely there is still this gender bias inherent in literary magazines. We are talking about people who have done things a certain way for many years and literary magazines tend to be places where one vision gets put forward and even commissioning editors can get trapped in this culture. But generationally I think it is a problem that is going to be taking care of itself more and more. People under the age of 40 have been raised in an entirely different environment."

She added: "Is it true that women are raised to feel culturally very uncomfortable putting themselves forward? Maybe not as true as it used to be – but of course it still has an impact. But we see Vida as a form of erosion, making gradual but permanent change."
The Times Literary Supplement, which employed more critics than any other literary publication, was among those showing slight but significant change, though it still has some way to go to reach a gender balance. Last year it hit its lowest level of female reviewers in five years, with 297, but this year again has seen a rise to 327, compared with 715 men.

Peter Stothard, editor of the TLS, said: "I was pleased to see there was a closer balance at the TLS. There's no doubt there was a problem in the past so I'm actually very pleased that there has been a gradual shift.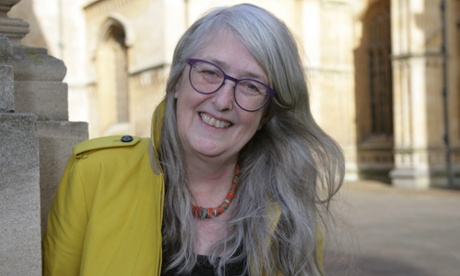 "I don't think anyone's ever suggested we have any bias against women but anything that draws the attention of editors to a striking imbalance has to be a good thing. Unlike many other publications, the TLS is an open shop, we use thousands of reviewers and seek out new critics all the time and we don't count them for gender, or indeed for anything else, apart from their good writing and powers of critical argument. We certainly don't look to fill any quotas.
"But I have always believed some of the finest critics we've had have been women and some of the finest critics we have now are women."

Stothard named classicist Mary Beard as one of the publication's leading contributors, and made the point that Virginia Woolf had been a founding writer at the TLS and a pioneer of serious literary criticism in journals – "so we owe it all to her".

The only major literary magazine found to have a majority of female content overall was Tin House, the small quarterly based in Portland, Oregon, which in 2014 had 12 female and eight male book reviewers.

Rob Spillman, the editor of Tin House, said that after the first Vida count five years ago he had vowed to take more aggressive action to tackle the "systemic issues".

"I was operating under the assumption that we were operating completely gender-balanced but we found some surprising things," he said. "Agents sent us two-thirds more men than women. And more disturbing, I found that when I reject someone and tell them to send me something else, men were about four times more likely than women to send me something. Women that I'd published before were also much less likely to send me new work."

Spillman said since then he had remained "hyper-vigilant" to ensure that gender balance remained at the heart of the editorial conversation. "I not only started doing very basic things like keep a running count, but I backed off soliciting men because they mainly took care of themselves and sent me stuff no matter what. And then I redoubled my efforts with women and repeated offers, actively going out to seek out women.

"It's become part of the ongoing part of every editorial conversation with my entire staff. The only way we have managed to effect change is being on top of the issue all the time. And now we're a target for work from so many more voices."
He expressed his exasperation at the slow uptake of such policies in other literary magazines. "It's really interesting to see some of my fellow editors moan about how hard it is," said Spillman. "It's not actually that hard, you just have to pay attention. There really no excuses for not doing due diligence. There's no point in throwing your hands up and saying you believe in gender equality, you actually have to go out and look for it."