The first comics show in Britain was organised by the National Union of Teachers in 1954 as a way of scaring people off them. It was a bit of a failure – funnily enough, the exposure to titles such as Tales from the Crypt with their horrifying, sexy covers did not quite have the desired effect.
"It was meant to alarm and horrify opinion formers and parents," said Paul Gravett. "But they took the comics to schools and kids went 'wow' and it probably boosted sales."
Sixty years later the British Library is staging the UK's biggest comic book exhibition, curated by Gravett and John Harris Dunning. This time the message is positive, singing the praises of comics as a legitimate art form which addresses serious issues as well as being entertainment.
Gravett said: "Part of the challenge is to get across to people that comics aren't just for kids. We love kids and we want kids to read comics but we don't want them just to be for kids."
So Dennis the Menace being unspeakably mean to Walter the Softie is in the show; as are comics which address more meaty issues around sex, sexuality, violence, race and drugs.
The politics section includes comic strips by the Guardian's Steve Bell and one-off comics such as Edward's Heave from 1973, showing on its cover a worse for wear Edward Heath after he's vomited at the reader through a ship's porthole.
Then there is a strip from 1977, called It Don't Come Easy, showing all the unromantic legal precautions two young men had to go through just to get into bed – over 21? Not in armed forces? Or merchant navy? Curtains closed? And so on.
There is also plenty of sex in the show, although curators have made it easily avoidable for sensitive adults or parents worried about their children. Much of the material in the Let's Talk About Sex section was created by women, although not included in that category is the top shelf comic Torrid (1979 to 1986). It came from the pen of Robin Ray: by day the head of an advertising agency, by night Erich van Götha, writer and artist of lusty hardcore erotica.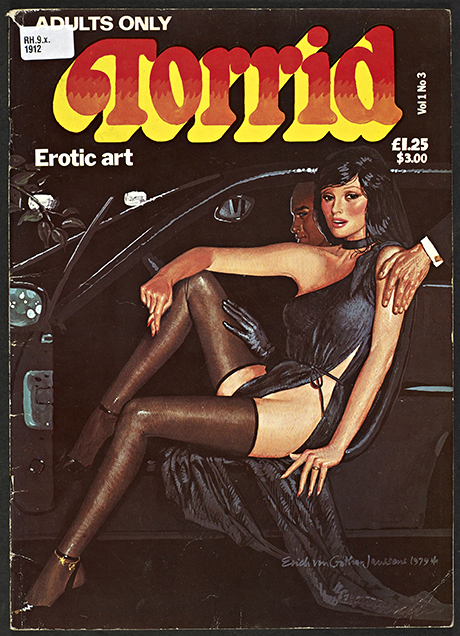 Dunning said some of the material was challenging but praised the library for not flinching. "There's not been a single instance when the British Library has asked us to tone it down or pull back. They have been absolutely amazing."
Around 80% of the material comes from the British Library's vast archives, although there have been some interesting loans from comic book fans – a ventriloquist dummy of Ally Sloper, a Victorian creation who was one of the earliest comic strip characters, for example. Gravett himself has loaned his largely unused Andy Capp talc dispenser.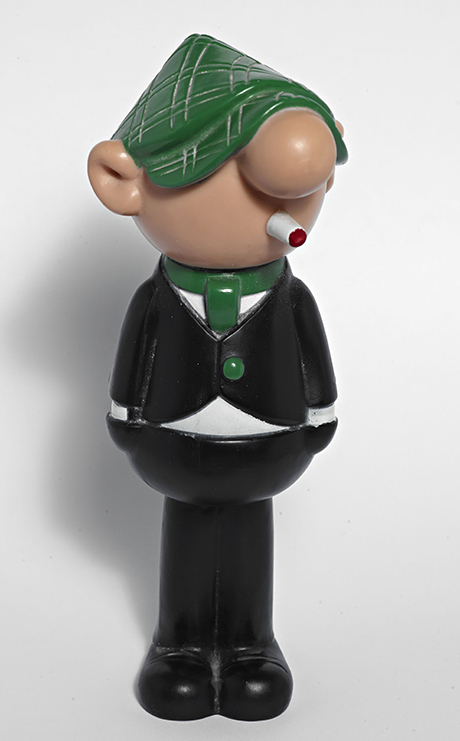 Superheroes are there, with a focus on the importance of British talent to what some perceive as a very American genre.
And there is plenty to surprise. Who knew, for example, that the late comedian Bob Monkhouse was a comic creator? He is revealed in the exhibition as the man behind a 1949 episode for the comic Oh Boy! featuring a muscled superhero called Tornado who bravely takes on monsters called Kharuchas that, curators point out, "exactly resemble giant penises".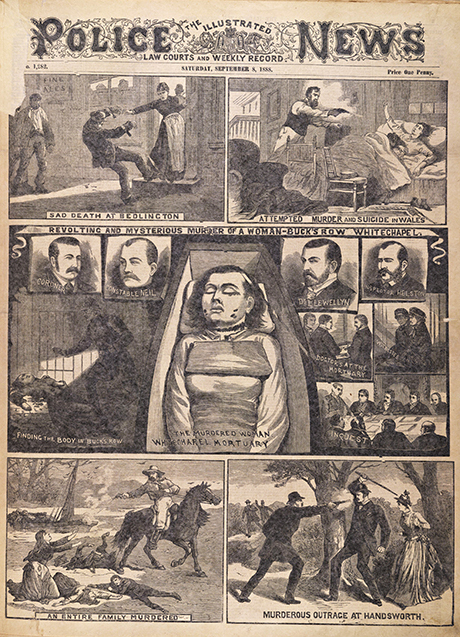 The exhibition will be accompanied by events featuring some of the biggest names in comics, including Posy Simmonds, Neil Gaiman, Grant Morrison, Pat Mills, Dave Gibbons and Robert Crumb.
Dunning said it was such a vast area that it was impossible for the exhibition to be comprehensive and they were trying hard to attract both geeks and doubters.
At the very least they now hope, said Dunning, that the show will "stimulate creative disobedience and throw down the gauntlet to young creators as well as show audiences, who perhaps have not read comics before, what a diverse and exciting medium they are."
Comics Unmasked: Art and Anarchy in the UK is at the British Library from 2 May until 19 August