Richard Gilyead, Saffron Walden, Essex
I am recommending Richard Ford's Canada (Bloomsbury) to everyone this year: An extraordinary story of the children of inadvertent bank robbers and the effect that this crime has on their lives. A librarian friend thenintroduced me to Wallace Stegner, an American author whose Crossing to Safety (Penguin Classics) turned out to be an excellent novel about the lifelong friendship of two couples. The real joy is to find an unfamiliar author with an extensive back catalogue. I must also mention Dark Eden (Corvus) by Chris Beckett, which won the 2013 Arthur C Clarke award, for the unforgettable images of a new society born out of an interstellar accident. Finally, a fond farewell to the great Iain Banks and thanks for The Quarry (Little, Brown): two fingers to cancer and a cracking read.
Tricia Golinski, Frome, Somerset
Behind the Beautiful Forevers (Portobello Books) is presented as a story, but it turns out to be all true, even the names, as told to reporter Katherine Boo. It is a shocking description of the lives of residents of Annawadi, Mumbai, a slum by a sewage lake near the airport, surrounded by luxury hotels and billboards advertising floor tiles said to be "beautiful forever". In Dark Eden (Corvus2012), Chris Beckett describes the descendants of two explorers who were marooned in a strange land with no sun, only a dim light produced by plants. Because there was necessarily inbreeding, some of them have deformities: claw feet or "bat faces", and many die young. Eventually they find remains indicating that there is no hope of rescue from Earth, so they are on their own, and will have to work out for themselves things like "lecky-tricity" and waterproof clothing. I loved Flight Behaviour by Barbara Kingsolver (Faber), a novel about climate change and farm wife Dellarobia's separation from her husband in America's Bible belt.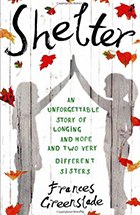 Nicola Gooch, York
Lionel Shriver never disappoints and Big Brother (HarperCollins) is no exception. Infused with Shriver's razor-sharp wit, Big Brother centres on Pandora and her brother, Edison, and their struggle to get him to shed the enormous amount of weight he has gained since she last saw him. I was riveted by Louise Doughty's Apple Tree Yard (Faber). It's a tale of a scientist, her lover and the crime of which they stand accused. I didn't see the twist in the tale on the penultimate page, which caused me to shout out loud. Set in northern Canada, Shelter (Virago) by Frances Greenslade is the beautiful, poignant story of two sisters essentially left to fend for themselves after their father dies and their mother goes off in search of work. A great cross-over novel which I intend to share with my teenage daughters.
Norman Goodman, London
Tim Dee's Four Fields (Jonathan Cape) is memorable nature writing, beautifully written with heart-rending images. His thought-provoking "walk" across the Chernobyl exclusion zone left me drained. A BBC Radio producer, Dee was instrumental in broadcasting Owen Sheers' Pink Mist (Faber). This "dramatic poem" powerfully presents three young Bristol soldiers who are deployed to Afghanistan. Through authentic dialogue and narratives and those of a mother, a wife and a partner, we experience the awful reality of modern warfare and its effects. The Industrial Revolution is brought alive through the words of hundreds of workers' "little naritive"s in Emma Griffin's Liberty's Dawn: A People's History of the Industrial Revolution (Yale University Press). Unique insights into what it was to have been part of that revolution.
Catriona Graham, Edinburgh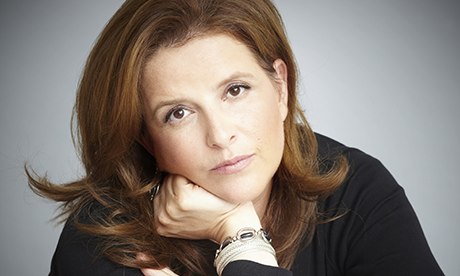 My big book of the year has been Geoffrey Parker's Global Crisis (Yale University Press) on the disastrous, war-torn 17th century. It fills in gaps, gives different perspectives – not least on Scotland during the Civil War – and opens new areas of history to explore. Jean-Pierre Ohl's The Lairds of Cromarty (Dedalus) is a bulging carrier bag of a novel, a bibliophilic jeu d'esprit, containing the best literary rugby match since Tom Brown's Schooldays, a homage to the International Brigades and a convoluted love story. It's not just the Viennese artistic bourgeoisie Thomas Bernhard skewers in Woodcutters (Faber) – his characters could as easily be Scots or Mancunians. A lack of precise location in Harvest by Jim Crace (Picador) makes it timeless. The speed with which the small community breaks apart under pressure – see Global Crisis for umpteen historical examples – reminds us how thin is the veneer of civilisation.
Rod Green, Colchester
Seldom Seen by Sarah Ridgard (Windmill Books). Away from the rosy second homes, the yachts and the gastropubs are the first homers of East Anglia still grinding out a bare existence in the far-flung, isolated, inward-looking communities of these rural counties. Ridgard's evocation of daily life here is so realistic that you can almost feel the biting wind blowing across the flatlands form the North Sea. The main character is a teenager called Desiree who comes across the body of a baby in a ditch. From this singular horrific find, the truth about the locals and their past histories are revealed in a haunting depiction of everyday life under a canopy of grey desperation tinged with flashes of jollity.
Matthew Greenberg, London
Homecoming by Susie Steiner (Faber). I try not to make a habit of bursting into tears during take-off and landing but that moment came during an easyJet flight at a particular point of this touching novel. And I was to repeat this from time to time as I turned the pages. It's a novel about family and relationships – the need for intimacy and reinforcement from family and yet the desire to reject and be separate from it, and how expectations, hopes and needs often reside internally and are rarely openly articulated.
Kate Gunning, London
The most unputdownable book of the year for me was Tom Watson and Martin Hickman's superb account of the phone-hacking affair, Dial M for Murdoch (Penguin). I thought that Katherine Boo's Behind the Beautiful Forevers (Portobello) deserved every ounce of praise heaped upon. A Man in Love by Karl Ove Knausgård (Vintage) is the second novel in the author's My Struggle series. They have been a publishing sensation in Norway; I can't recommend them highly enough. Read the two volumes back to back, then start counting the days until the third one comes out next spring … Finally, Lawrence Osborne's novel The Forgiven (Hogarth) shows two cultures clashing in the heat of the Moroccan desert. Osborne's writing is dazzlingly brilliant, and he has produced a hugely elegant thriller that builds to a shattering conclusion.
Marissa Hansen, Harpenden, Hertfordshire
Homecoming by Susie Steiner (Faber). I was engaged, by this debut novel by Susie Steiner, from the very first page. It made me laugh, cry and had to stay up late to finish it – all the qualities I look for in a good book. I can't wait to read her next novel and would highly recommend this one to others.
John Harding, Winchester
Alan Johnson's moving childhood autobiography This Boy (Bantam Press) of poverty, deprivation and stunted education, buttressed by mother and sisterly love in postwar London, reminds us that some politicians – increasingly a minority – can speak with authority and experience of the gap in understanding between the rich and the poor. The Broken Road (John Murray) is the long-awaited third volume of Patrick Leigh Fermor's journey from the Rhine to Istanbul. His final notebooks have been skillfully edited by Artemis Copper and Colin Thubron. Its magical prose takes the young PLF through Bulgaria and Roumania with spell binding encounters of the young , old and eccentric. Lastly, even more to be savoured than PLF, is the new novel from octogenarian James Salter- All That Is (Picador).Salter takes his publisher hero from the Pacific war arena to late age, heading for the sunset in Venice. On the way we are treated to his relationships with wives and lovers that open and fold against a background of American and European settings over decades. Salter is a master of sentences, that shimmer and shock you such that you pause in sheer admiration at his descriptive powers.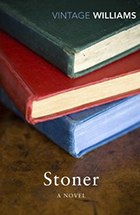 Sheila Harvey, Twickenham
The Shock of the Fall by Nathan Filer (HarperCollins) is told in the first person by Matthew, in his late teens at the start of the novel, who wryly describes his treatment by social services and mental health practitioners as he copes with the vicissitudes of his life and his illness. It sounds bleak but it is funny, fascinating and beautifully written.
Jude Haslam, Richmond, North Yorkshire
The Fault in Our Stars by John Green (Puffin). Green has tackled the very sad, sensitive subject of young cancer with such skill and humanity. I was bowled over by this book, and by Hazel and Augustus, the two American teenage characters. They both were such real, vivid young people, very much of their time and generation. The story deals with coping with physical adversity, fear of death, and also falling in love and loss. Relationships between teenage friends and their parents are all treated with thoughtful respect. I wholeheartedly recommend it for any age of reader from 15 years up.
Martin Hills, Chichester
In Javier Marias's mesmerising The Infatuations (Hamish Hamilton), the narrator Maria's compulsive daily observation of a model couple in a Madrid cafe morphs from romance to murder mystery and on into metaphysics. The magic of Marias's writing derives from the fluidly shifting conjectures, qualifications and modifications of his prose, unravelling individual perception into nuanced medications on love, time and death. The result is a magisterial evocation of emotional flux and preoccupation with the ordering containment of art. In a 2013 Guardian interview Marias stated that the novelist's function was "a way of imparting, recognition of things that you didn't know you knew". There is a quality of fantastic normality in his novels as he dredges up the familiar from bizarre, claustrophobic, almost gothic events and obsessions.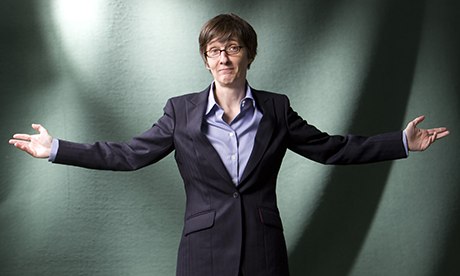 John Horder, London
I have an interest to declare in recommending William May's Stevie Smith and Authorship (Oxford English Monograph). It mentions favourably Stevie - A Motley Selection, which I co-edited for the Greville Press in 2002. It records the lengthy struggle she had throughout the 1940s and 50s with male "editors" including Cyril Connolly and John Lehmann. Aunty Beeb and Michael Horovitz ignited the recognition she so craved in the 60s til her death. Hermione Lee's biography of Penelope Fitzgerald (Chatto & Windus) is irresistible. It is both heart-opening and -breaking. It is especially intuitive about her poetically unpredictable last book, The Blue Flower, which I have been re-reading with pleasure. It has just been re-issued by Fourth Estate with an introduction by Candia McWilliam. Adam Phillips's Missing Out (Penguin) is "in Praise of the Unlived Life". It is as much about what he calls "close reading" as about blurring the lines between psychotherapy and literature. Lastly, Tove Jansson's Sculptor's Daughter (Sort of Books) is by another amazingly unpredictable writer. It will bring much pleasure to all of the "Finn Family Moomintroll" from nine to 95.
Bob Horne, Halifax, West Yorkshire
The Mandate of Heaven by Tim Murgatroyd (Myrmidon) completes an epic trilogy of conflict, culture and passion in medieval China as the brutal Mongol occupation of the Middle Kingdom threatens civilised ancient tradition. Its imagery is gently poetic and complements the robustness of the narrative. Far away in time and space; contemporary in issues, character and relationships. Outstanding. The reissue of Stoner by John Williams (Vintage) has brought deserved acclaim. It is the deeply affecting story of a University of Missouri lecturer whose life is brushed throughout by misfortune and injustice. William Stoner stands alone and dignified in the face of a cruelly unearned destiny. His self-effacement is truly heroic. Iain Crichton Smith's New Collected Poems (Carcanet) is a continuing delight. Referencing the whole of the Western canon in range and themes, his poems return frequently to the profound influence of his island upbringing on Lewis. Control, skill, humility, eloquence. Marvellous.
John Howes, London
July 1914 by Sean McMeekin (Icon Books) gave a day-to-day account of the toing and froing between the chancelleries of Europe from 28 June that year, when the Archduke Ferdinand was assassinated, and 4 August, when the German invasion of Belgium brought Britain into the war. My second favourite book was The Beauty and the Sorrow (Profile Books) in which Peter Englund details the experiences of 20 men and women – British, French, Belgian, German Austrian, Hungarian, Serbian, Russian, American, and even a Venezuelan – caught up in the conflict. The contrast between the statesmen's cynicism and the double-dealing – that resulted in nine million deaths, the Russian Revolution and, arguably, the second world war – and the intimate stories of the horrors in all the theatres of the war should make a peace-lover of the fiercest warmonger.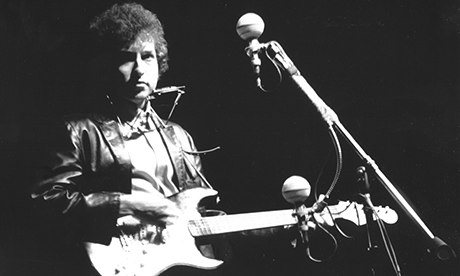 Angela Huskisson
A Possible Life by Sebastian Fauks (Vintage), a novel in five parts, is a truly remarkable book that acts as a prism of people's lives through which we are allowed many glimpses. The stories range in setting from 1822 to 2029, but occur in no particular order, as connections of being are sought and life-changing choices made. In a true Faulks masterstroke, he takes you inside the skin of each individual character until you breathe their breath, inhabit their minds and experience their inevitable fates, with an inability to change their course of action, however much you wish you could. He offers an overall omniscience that makes you sigh once the die is cast. But thoughts still circulate even after the final curtain falls, allowing a whiff of "what if" to those still living.
Dan Jenkins, Leigh on Sea, Essex
Fearfully overlooked fiction this year is best summed up by the criminal inattention given to Byron Easy by Jude Cook (William Heinemann). It's a novel in the grand, garrulous tradition of Amis, Bellow and Roth. A bitter tale of a hard-knock life by a narrator too clever by half, yet with a genuine reason to view the world askance. We meet him on a train about to leave London for Leeds, and along the way he unfolds his screwed-up life.
Simon Jenner, Hove, East Sussex
Fernando Pessoa's Philosophical Essays (Contra Mundum Press) – fresh from his seemingly inexhaustible posthumous trunk – presents early theoretical work ascribed to two English heteronyms. The heady, Bradleyan world his exact contemporary Eliot inhabited for a time infused their later writing: Eliot with J. W. Dunne; Pessoa with his cast of speculative writing. David Pollard's Self-Portraits (Waterloo) is a virtuoso series of imaginary self-portraits, featuring artists from ancient Egypt to now. It stretches Pollard's linguistic brilliance with human resonance, confirming his unique place in British poetry. In Mario Petrucci's anima (Nine Arches), the tensile delicacy of Petrucci's modernist love lyrics springs back with an English baroque, Miltonic surprise. Between line-breaks rests a declamatory silence tested to snapping. This is major work to cast shadows.
Kate Johnson, Mirfield
AL Kennedy's On Writing (Jonathan Cape) acted both as autobiography and a series of lessons on how to write. It should be mandatory reading for all people on creative writing courses. If one imagines the life of a writer as a fey dreamer, read this and think again. By comparison, Rebecca Solnit's The Faraway Nearby (Granta) is a rather eccentric set of essays and sometimes inconsequential stories covering illness, her mother's Alzheimer's disease and travelling and living in Iceland. This apparently unwelcoming melange should not work but does because it is held together by such beautiful and sublime prose.
Martin Jones, Barnet, Hertfordshire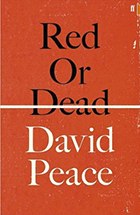 Derek B Miller's Norwegian by Night (Faber), ostensibly a crime novel, is a book about many things. An American octogenarian and an eight-year-old Balkans boy, both traumatised by the death of a loved one, are on the run in a series of unlikely vehicles and in a country whose language neither speaks. It sounds bleak, or plain weird, but this is a book flecked with great wit and driven by a humanity that refuses to be ground down by the brutality of others. Memory and guilt are also major characters in this beautifully written and deeply insightful book about ageing. It reminds us that older people also have their dreams and can still be heroes. Also, read Undercover by Rob Evans and Paul Lewis (Faber). Just do it.
Cyril Kavanagh, Kingston, Surrey
Music at Midnight by John Drury (Allen Lane) is a superb biography of poet-priest George Herbert. Not only does Drury shine new light on Herbert's life and times but it provides a searching and illuminating analysis of his poetry. More accomplished is how the author manages to stress the modern nature of Herbert's sensibility and the way his poetry agonises over issues of faith, love and death. The Bombing War: Europe 1939-1945 by Richard Overy (Allen Lane) is a magnificent study of the bombing campaign in Europe during the second world war and approaches its subject with a balance that is truly remarkable. The exhaustive research is impressive, with many statistics concerning the efficacy of the campaign on Nazi Germany but it is the discussion of the moral questions involved in the destruction of cities and the effects upon the civilian populations that makes this work so compelling. The issues are germane today; the book should be required reading in the White House and Downing Street. Music in the Castle of Heaven by John Eliot Gardiner (Allen Lane). Gardiner's gifts both as a performer and as a writer enlighten this study of Bach both as a man and musician. In very clear prose he explores the influences upon Bach and his everyday world and in so doing is able to bring a fresh approach to the music and the nature of Bach's creative powers. This work deserves to be a classic in Bach scholarship, for it achieves the goal of opening new windows of understanding into Bach's genius and deepens our appreciation of his music.
Sue Keable, Cambridge
I loved Rachel Joyce's Perfect (Doubleday) in spite of – or maybe because of – its strangely moving quirkiness, and was moved to tears by Elizabeth Day's Home Fires (Bloomsbury). I also enjoyed two outstanding new works from the pen of the amazing Ruth Rendell, No Man's Nightingale (Hutchinson), which sees a long-retired Inspector Wexford abandoning – temporarily – Gibbon in order to help Mike Burden solve a crime in Kingsmarkham, and also (under her pseudonym of Barbara Vine) the almost unbearably moving and superbly written Child's Child (Viking). This uses the "story within a story" technique to tell of families affected by illegitimacy and homosexuality in the early years of the last century.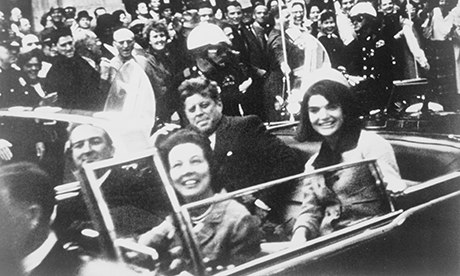 Terry Kelly, Jarrow, Tyne and Wear
After more than half a century of creativity, the work of Bob Dylan still attracts as much commentary as Shakespeare. Ian Bell's Time Out Of Mind: The Lives of Bob Dylan (Mainstream Publishing) adds gold to that critical mountain. The second volume of an acclaimed study, the book is by turns waspish, incisive and illuminating.
Peter King, Bexhill on Sea, East Sussex
Scott Fotheringham, The Rest is Silence (Goose Lane Editions). I got hold of this book on the basis of reviews online, and it's one of the finest works of fiction I've read this year. In his debut novel, Canadian Scott Fotheringham juxtaposes two narratives, one set in New York in the recent past dealing with the development of a plastic-eating bacteria, and the other set in the (novel's) present relating the narrator's life in the (beautifully and evocatively described) Nova Scotia woods whilst the bacteria wreaks havoc in the wider world. Both narratives thoughtfully explore memory and how we are formed by it. I was not expecting the novel's ending, but it made perfect sense of all that had gone before.
Jo Kirk, Belper, Derbyshire
I vicariously walked the Pennine Way in the company of Simon Armitage by reading Walking Home (Faber). I trekked in tranquility with Mr Armitage all the way to near Edale. It was a very funny read. I also read A Tale For The Time Being (Canongate) by Ruth Ozeki. A harrowing story, ambitious in scope, with a time frame from WW2 to the Japanese Tsunami of 2011. Pacifism, Buddhism and environmentalism are all included in the story, which centres around a bullied teenage girl living in Japan. Well worth reading.
John Lancaster, Peterborough
Googling Guy Davenport produces The Pound Vortex, a lovely reading, with appropriate pictures, of a classic Davenport essay in which he constructs an elegy for Modernism with world war one as the gravedigger. He made an annual visit to Pound in the mental hospital, wrote the first thesis on Joyce to be accepted by Oxford [1950] but, unlike many American literary critics, he was also a classicist; the range of his reading is astonishing and he always makes the most enlivening connections between writers, philosophers and artists. Hugh Kenner called him the "best explicator of the arts alive"; he's no longer alive, but his essays are still vivid,surprising and a catalyst for years of exciting reading. He should be better known. The Guy Davenport Reader [Counterpoint], published this year, offers 10 essays, but 40 are in The Geography Of The Imagination, still available on Amazon.
Kate Latham, Gunnislake, Cornwall
Now so old I have to make a note and summary of the books I have read to avoid re-purchase, I note that AL Kennedy's On Writing (Jonathan Cape) has a "BOTY so far" tag and the comment "Terrific read about the process of writing a novel via a blog, reassuring, and excellent essays". The next BOTY was Jane Gardam's Last Friends (Little, Brown), which I read at a single sitting and has been the most enjoyable read of the year. I felt I was catching up with old friends and ended it with a sense of loss and mourning for that wonderful rivalrous group of people I have come to know and love. The next book on my list, Americanah by Chimamanda Ngozi Adichie (Fourth Estate) was also tagged BOTY. This is a big book about big issues in which the politics of hair care cleverly provide a humorous but profound leitmotif.
Gerard Lee, Dublin
"What kind of dead man are you? Turning up all over the place. The plan was to disappear." In The Marlowe Papers, a novel in verse by Ros Barber (Sceptre) Christopher Marlowe refuses to lie down and die. Whether or not you believe his life ended in Deptford in 1593, this beautifully crafted, authentic and thrilling read artfully conjures Shakespeare's – sorry, Marlowe's – London, as Barber impressively combines the skill of both poet and dramatist. Young Skins by Colin Barrett (Stinging Fly) is a stunning first collection by a young Irish writer, with characters so vivid you'll think they've passed through your living room.
Terry Lempriere, Warrington
The book that really moved me was Levels of Life by Julian Barnes (Jonathan Cape): his enduringly elegant style gripped as the book went from ballooning and an unlikely love story to the emotionally charged descriptions of his reaction to the death of his wife. In the summer came The Quarry by Iain Banks (Little, Brown), the last novel by a wonderful writer: part of the subject matter, cancer, was a sad coincidence, but the man was on top form with his piercing wit and precise observations about families, relationships and the world – he certainly did not go gentle into that good night. Finally Holloway by Robert Mcfarlane, Stanley Donwood and Dan Richards (Faber) is a beautifully conceived study of a small, hidden piece of English natural history – words and illustrations combine to evoke a vivid portrait.
Steven Long, Manchester
Red or Dead by David Peace (Faber). By resurrecting and celebrating the life and football times of Bill Shankly, Peace suggests that Shankly's kind of socialist work ethic bred success, and created in Liverpool FC a communal spirit that at times transcended the selfishness of the times that inevitably led to the rise of Margaret Thatcher. In 2013 there could be no better memorial for Shankly (or Thatcher).
Kev McCready, Liverpool
Red Or Dead (Faber and Faber) was derided by the critics, but it's an important literary novel about determination, an England on fire and the glories of Liverpool FC. Stephen Collins's cartoon is always the best thing in Guardian Weekend, so The Gigantic Beard That Was Evil (Jonathan Cape) was a dark, Burtonesque bedtime story for warped adults such as myself.
Caroline McElwee, London
I couldn't put down, and didn't want to finish Airmail: Letters of Robert Bly and Thomas Tranströmer (Bloodaxe), for the beautiful friendship that evolved, and the complexities of language as exposed by translation. Orkney by Amy Sackville (Granta) had a spare, mesmeric quality. Frances and Bernard by Carlene Bauer (Chatto and Windus) is an epistolary debut novel, read in two sittings. An extraordinary non-fiction read was George Monbiot's Feral: Searching for Enchantment on the Frontiers of Rewilding (Allen Lane), a must for anyone interested in the environment.
Frank McManus, Todmordern
This year I have enjoyed Bob Holman's biography of Geoffrey Studdert Kennedy, entitled Woodbine Willie: An Unsung Hero of World War One, published by Lion Books, an imprint of Lion Hudson plc. Kennedy, a Worcester vicar, joined up as a western front chaplain in world war one in belief in the righteousness of the allies' cause. Insisting on sharing the soldiers' hardships, and offering them spiritual uplift and the cigarettes that earned him his nickname, his reckless courage won him the Military Cross for helping the wounded in no man's land. He tried and failed to "square the circle" and reconcile Christ and war, and slowly moved the whole way to pacifism, declaring that "steel kills the sinner but cannot excise the sin." After the war he became missioner for the Industrial Christian Fellowship which for tactical reasons did not highlight his anti-war preaching. Passionate for social justice, he concluded that the church wasn't sincere enough and the labour movement wasn't spiritual enough. Famed as an orator when public speakers drew audiences of hundreds, he drove himself to early death at 45, a then-famous national figure, well portrayed by Bob Holman.
Kevan Manwaring, Stroud, Gloucestershire
My favourite novel this year has been Some Kind of Fairy Tale by Graham Joyce (Gollancz). I am convinced he is the modern genius of British fantasy. This exploration of the faultlines of reality set in Joyce's native Leicestershire is layered with the psychological ambiguity, wit, snappy dialogue and tense plotting that is becoming his trademark.
Tristan Martin, Royston, Hertfordshire
With the 50th anniversary of JFK's murder, the mainstream media has written and said a lot around the subject, but scrupulously avoided discussion of any substantial evidence regarding the actual circumstances. Two excellent books will give you both the fine detail and the bigger picture. For the specifics, no single volume is better than Anthony Summers' The Kennedy Conspiracy (Warner Books). Summers' forensic sifting of the voluminous and often contradictory evidence is hugely impressive and his judgements are always balanced. For the bigger picture, Kennedy-era Pentagon insider Colonel L Fletcher Prouty gives us plentiful insights into cold war deep politics in JFK: The CIA, Vietnam and the Plot to Assassinate John F. Kennedy (Citadel Press). Here, Prouty shows us that Kennedy's approach to negotiations with the Soviet Union, withdrawal from Vietnam and the dismantling of the CIA, among other policies, sent shockwaves through the military-intelligence establishment.
Kate Mattocks, London
AM Homes's May We Be Forgiven (Granta) is serious, silly, hilarious, slightly weird and so human, all at the same time. Harold Silver is a brilliantly redemptive soul and one of the best literary characters I've come across.
Anne Mills, Tonbridge, Kent
Henry Hitchings in Sorry! The English and Their Manners (John Murray) analyses, using sources from the 13th century to the digital age, social behaviour in speech and action. His comments are subtle, scholarly, and entertaining. Alan Rusbridger, in Play It Again: An Amateur Against the Impossible (Jonathan Cape), produces a gripping account of tackling Chopin's first Ballade as an amateur pianist and, as professional newspaper editor, surviving a stupendous 2010-11, taking on WikiLeaks and phone-hacking. Margaret Wilson's Eva – an Aspiring Victorian (Author's publication, Tonbridge 2008) adds to her series on Jane Austen and her family. Jane Austen's niece Fanny Knight married Sir Edward Knatchbull, and their son, Edward, was Eva's father. Research in local archives connects sympathetically with Victorian family mores, and the beginning of women's university education. Eva adored her classical studies at Newnham College Cambridge, but died too young for full achievement.
Shirley Mungapen, Southampton
Music at Midnight: The Life and Poetry of George Herbert by John Drury (Allen Lane). This new work by John Drury, an Anglican priest, is a sensitive account of George Herbert's life, featuring discussion of some of his poems and their influence on modern poets such as TS Eliot, Elizabeth Bishop, Seamus Heaney and Rowan Williams. Herbert lived during the Reformation, with the tensions of Roman Catholicism and Calvinism polarising faith. As a young man he was ambitious in his desires for a career at court, money and popularity. He was seduced by fine clothes and perfume – quite a dandy. Later he became a rural parish priest. Drury records his struggle with the world and his journey of faith. Always the author is aware of the modern reader who may be outside religious thinking, but for whom George Herbert speaks today.
Arthur Musgrave, Bristol
The Lost Art of Finding Our Way by John Huth (Harvard University Press) is full of wisdom that is fast disappearing in an age of satnav and GPS. In its careful observation of the natural world it reminds me of Oliver Rackham's History of the Countryside. The Faithful Executioner by Joel Harrington (Bodley Head) is based on diaries kept for 45 years by Franz Schmidt, Nuremberg's city executioner four centuries ago. Schmidt inherited his post and was determined to ensure his sons didn't. This is a story of dishonour, brutality, loyalty, suffering, healing and a search for the restoration of the good name of his family. It's also a fascinating window into a justice system radically different from our own. There's plenty to disagree with in The Blunders of Our Governments by Anthony King and Ivor Crewe (Oneworld), but it's hard to read this book and not be appalled.