In The Black Prince, her great novel about the perils of love, Iris Murdoch has her main character say: "What dangerous machines letters are: perhaps it is as well that they are going out of fashion. A letter can be endlessly reread and reinterpreted, it stirs imagination and fantasy, it persists, it is red-hot evidence." She was herself a recklessly prolific correspondent who destroyed quantities of letters she received but left many of her own behind; and over the last 10 days the truth of those lines has been well demonstrated, with the news that some 250 of her letters to her lifelong friend, the moral philosopher Philippa Foot, have been made public by Kingston University. With depressing predictability, and ignoring a careful press release, newspaper headlines announced "Iris Murdoch's 60-year lesbian relationship with her best friend and lover revealed".
As it happens, I have been studying that friendship between two brilliant and remarkable women and have had access to the whole correspondence. I never met Foot, but knew of her work as a leading moral philosopher; Murdoch I knew slightly, but her novels have absorbed, entertained and educated me since I first read them in the 1960s. To me she remains a great writer, whose reputation has been overshadowed by details of her private life and decline into Alzheimer's.
I have been planning to write a book about friendship, and after Peter Conradi's biography of Murdoch came out in 1991 I knew that her relationship with Philippa Foot would form part of it. Friendship, to my mind, is an undervalued and under-explored subject, often treated as a less important, tepid version of romantic or erotic love. Iris and Philippa did not have a 60-year affair, although there was a brief period around 1968 when their friendship became physical. Soon, as Philippa explained to Conradi, they realised that their feeling for each other was "not best expressed" in that way. The affair quietly ended; they remained close and loving friends for another 30 years. "Essential you" was how Iris described her friend. Philippa called Iris, after her death, "the light of my life".
They met in Oxford in the autumn of 1939, as the war was starting. Iris was 20 and had been at Somerville for a year; Philippa Bosanquet was a year younger. They were both studying philosophy, and one of their tutors was the eccentric moral and religious philosopher Donald Mackinnon, a fervent Catholic who believed that philosophy was meaningless if it did not concern itself with how to live a good life. This became an increasingly unfashionable view in Oxford, where the focus was firmly on language and facts, not values, and where metaphysics, Iris's natural habitat, had no place in serious thinking.
They had eager, brilliant minds but were otherwise very different. Philippa was cooler, taller, more elegant and upper class; she grew up in a grand house in Yorkshire with governesses, ponies and plenty of money. Iris's parents were Irish; born in Dublin, she was smaller, rounder, fairer, more intense and better educated. By late 1943, both with first-class degrees, they were happily sharing a cavernous, cold, mouse-ridden flat in Seaforth Place in London and working as civil servants. Iris was writing long letters to (among others) her platonic love, Frank Thompson, while experimenting with several admirers, including Michael Foot (the future historian, not the Labour politician). Philippa was precariously involved with a former tutor, the clever, predatory economist Tommy Balogh. Within a few months, in an emotional dance her readers might now call Murdochian, Iris had dismissed Foot, who was distraught, and taken up with Balogh, thus badly wounding her friend. But, as in many of her novels, Eros had struck and they were all his victims. Before long the unreliable Balogh was gone, Philippa and Michael Foot had fallen in love and Iris found herself excluded, unloved and unwanted.
The pain and guilt Iris had brought on herself marked her writing and her thinking for the rest of her life. One of Mackinnon's precepts had been "do no harm", and she knew she had harmed all three of them. She would never stop exploring two great questions: how to love without ego, and how to be unsmugly good.
By the time the war ended, Philippa and Michael – who had survived being wounded and captured on an SOE mission to France – were married, Frank Thompson was dead, murdered by fascists in Bulgaria, and Iris had failed to find a lasting love. In the bleak winter of 1946 she wrote a handful of letters that show how deep the damage had been. The Foots were living happily in Oxford, teaching and studying; she was with her parents in Chiswick, trying and failing to find an academic post. "It seems perhaps a foolish useless gesture after so long," she wrote, "to say – I'm so sorry I caused you both to suffer - but I do say it, most humbly, and believe me I do feel it." As well as a plea for forgiveness, her letter read like a declaration. "Pippa, you know without my telling you that my love for you remains as deep and tender as ever – and always will remain, it is so deep in me and so much part of me. I cannot imagine that anyone will ever take your place. I think of you very often. My dear heart, I love you."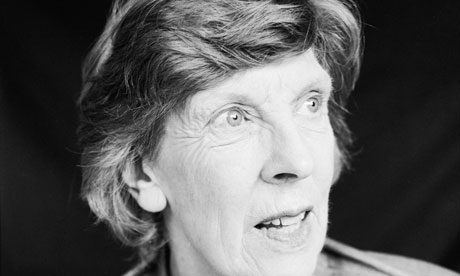 Philippa's reply evidently reassured her. "The fact that you do, after all that, still care for me gives me great hope that the past will fall away and this good thing between us will grow and be stronger than ever. Love can work miracles." She was right to fear that Michael found seeing her a strain, but as long as she had not lost Philippa all was well. "I rest, as always, in the thought of your love. My dear, you are most precious to me, most close, always in my heart." Even so, it struck their friends as odd that when Iris was offered a job in Oxford in 1948, she became, for a time, the Foots' lodger.
After this flurry of emotion, as the years passed, Iris found a home and emotional safety with John Bayley (they married in 1956) and began her career as a novelist. Increasingly, she acknowledged Philippa as the better philosopher. They always wrote easily in the letters about ideas, as each in her different way reflected on Plato and moral responsibility and the nature of love. Murdoch's novels, especially An Accidental Man and A Fairly Honourable Defeat, brilliantly explore these questions. From time to time, in passing, she mentions starting or finishing a book, always self-deprecatingly: "I have finished a novel and started another one. They never seem to get any better though I go on hoping."
Then, in 1959, Michael Foot fell in love with someone else and Philippa was alone again. Almost at once, her friendship with Iris intensified; Iris confessed in her journal "a certain sense of relief after the removal of the barrier between P and me …" A letter came from Philippa saying that to find Iris "meant very much to her". Iris felt able to talk to her freely again.
This was not, however, the moment when they went to bed together. In the late 1950s Iris, whose bisexuality became more apparent as she grew older, took up with the openly lesbian writer Brigid Brophy; and there were affairs with other women too, one of which shook her marriage and led to the decision to leave Oxford in 1963 for London and a teaching position at the Royal College of Art. Iris, unlike Philippa, was frequently surrounded by emotional dramas and indiscretions. With Philippa beginning to spend more time teaching in the US, Iris reflected on their bond and her nature. "I think I was in love with you in Seaforth days," one letter from the early 60s reads, "and this has never stopped. I trust you don't mind. (Given a fair field in early youth I think I might have become a pretty serious homosexual. However its too late to undo that damage now.)"
When or why the long friendship became, around 1968, a short-lived love affair is hard to tell, although Philippa later gave Conradi the impression that it was Iris who decided that only by physical expression could the last barriers between them be removed. Perhaps, given that it had been sexual passion that had damaged their friendship, only a sexual episode could heal it completely. Once achieved, it did not need to continue.
In the handful of letters Iris wrote at the time, she was able to write of the masochism she had long recognised as part of her sexual and emotional nature, and which had been at the heart of several of her affairs, most notably with Elias Canetti. "In a way I am afraid of you," she confessed. "As I am so masochistic, the fear and the love are co-substantial." She calls Philippa "sphinx and Queen" and asks "Do not be made anxious by my abjection." She had been afraid of Philippa, in fact, since 1944, when she had behaved so badly and her friend, as she always recalled, behaved so well. She wrote to her of one fictional character (Morgan in A Fairly Honourable Defeat) inspired by her own past: "I am no better than the swinish heroine of my current novel, who is so concerned with analysing her own feelings she does not notice the sufferings of others (she has oddly enough a censorious older sister of whom she is afraid: tiens!)."
By 1969 the affair was over; and that year Philippa resigned her Somerville fellowship and moved to the US, eventually becoming a professor at the University of California. She returned every year to Oxford; a stream of blue air letters from Iris continued for the next 20 years, always affectionate, always concerned. She hoped her friend would find a new love and wrote to her of "the wonder and miracle of love springing up again – the surprises of the world! Good, good … Grab and distribute all the happiness you can."
To highlight one aspect of a correspondence is distorting: it isolates one strand of a life that was more varied, emotionally and intellectually, than most. These letters are not a chronicle of a lesbian attachment. They give unusual insight into a strong, enduring friendship and the fluid, bisexual, unconventional nature of a great novelist.
• Anne Chisholm is chair of the Royal Society of Literature. She will be speaking at the Sixth Iris Murdoch International conference, Kingston University, on Friday. fass.kingston.ac.uk