It's obscene that Japan found Megumi Igarashi guilty for her vagina art
The eroticism of shunga suggests Japan is as libertarian as they come. But this new case won't change a country continually swinging between sexual freedom and suppression
Jonathan Jones
10, May, 2016 @12:55 PM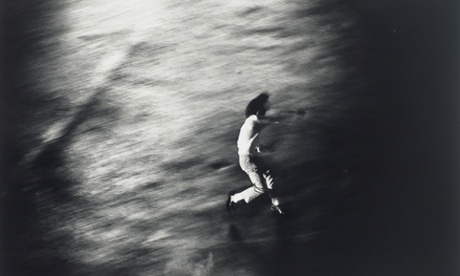 For a New World to Come review – photographers capture Japan's upheaval
In the years following 1968, Japan was rocked by protests and a new generation of photographers rose up to document and express their country's turmoil
Jason Farago
13, Nov, 2015 @8:26 PM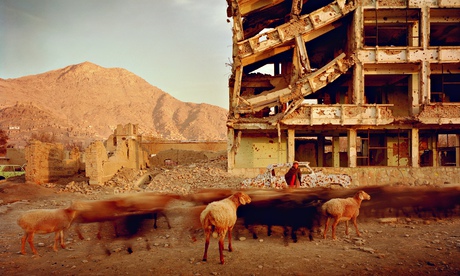 The scars of war: how good is photography at capturing conflict?
Conflict, Time, Photography, a new show at London's Tate Modern, explores the horror of war by looking at the traces it leaves on the landscape, writes Sean O'Hagan
Sean O'Hagan
25, Nov, 2014 @7:59 AM

Tate Britain's killer rehang could make it an essential space – the week in art
Jonathan Jones: The gallery's long-awaited chronological reshuffle will include dedicated Blake, Turner and Moore sections. Plus, Frieze New York ruffles artworld feathers – all in your weekly art roundup
Jonathan Jones
10, May, 2013 @4:56 PM

Is Nobuyoshi Araki's photography art or porn?
Alex Moshakis: Araki's pictures of trussed-up women in various states of undress – currently on show in London – explore the hidden eroticism beneath Japan's polite society
Alex Moshakis
08, May, 2013 @3:12 PM

Tadasu Takamine: Too Far to See – review
Ethical inquiry or voyeuristic frolics? Laura Cumming on the controversial works of Japanese artist Tadasu Takamine
Laura Cumming
07, May, 2011 @11:03 PM
Photography: Nobuyoshi Araki
Photography: The sheer quantity of material does not obscure the clear methodology and aesthetic of Nobuyoshi Araki's work, says Carl Wilkinson
Carl Wilkinson
09, Oct, 2005 @12:53 AM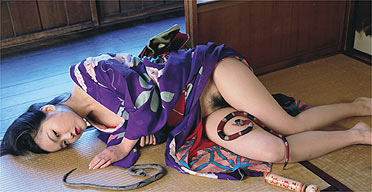 Nobuyoshi Araki: Self. Life. Death, Barbican, London
Nobuyoshi Araki has been called a monster, a pornographer and a genius - and the photographer quite agrees. Adrian Searle sees his extraordinary new show.

Arakimentari
Peter Bradshaw: A lively, but frustratingly superficial and uncritical study of 63-year-old Japanese photographer Nobuyoshi Araki
Peter Bradshaw
05, Aug, 2005 @12:00 AM
Nobuyoshi Araki, the Ikon Gallery
His images of bound women may be shocking, but Nobuyoshi Araki's work is full of life, says Adrian Searle.
Adrian Searle
05, Jun, 2001 @2:19 AM