I was kicked out of school at the age of 15. I was glad – but what was I going to do? This was Belgium in 1952, just after the war, and life wasn't easy. So I became an assistant to my father, who was a photographer. He never told me he liked my work, but I know from friends he did.
At the age of 18, I got a job with HUMO magazine, which sold 250,000 copies a week. It's not intellectual, but it's full of ideas and humour. I did whatever they asked, driving about 60,000km a year. Belgium's a small country, but I always thought that what was around my street corner was as interesting as Africa. I still believe that.
American soldiers stationed in Germany used to cross over the border and spend their weekends in Antwerp. They'd bring their records to the pubs and leave them there, so rock'n'roll started to become popular – and HUMO was one of the first publications to cover it. All the other papers hated rock'n'roll.
One of the first concerts I was sent to was a show called Jazz at the Philharmonic – on a single night, you could see five or six world famous stars, people like Ella Fitzgerald. I didn't know it back then, but I was one of the first rock photographers.
I was always more of a Rolling Stones man than a Beatles man, though. I shot them in 1964, then again in 1966, when they were in a bad mood after a very hectic performance in Amsterdam. I was in their dressing room and Mick Jagger said: "Get out, I hate you!" But if you aren't demanding, people soon forget you're there. I hate to make people pose. I'm too lazy and shy to ask Mick Jagger: "Please stand there." I prefer spontaneity.
This is from when I saw them next, in 1973, playing to 16,000 people at the Antwerp Sportpaleis. I was allowed to take photos from the stage front for three songs, then I had to go back into the crowd. But I had a telephoto lens and actually took this later, from the crowd, where photography was forbidden. I hope they don't sue me for it.
Mick looks like the devil, just for this one split second. When you're working, you hardly notice what you're seeing. But later, you look at your contact sheet and think: which of these is telling my truth? A lot of my photos are accidents, but luck is like a streetcar – when it passes, you have to jump on.
When I was 65, HUMO asked me to do half the work I was doing for half of the money, which was a fantastic offer. But they added that they'd like there to be a "good feeling" in my pictures. I was driving home thinking: "A good feeling?" So I said sorry, I quit. I'm not interested in that kind of picture. Devilishness is more interesting.
Herman Selleslags: The Archives is at 88 Gallery, London, until 24 October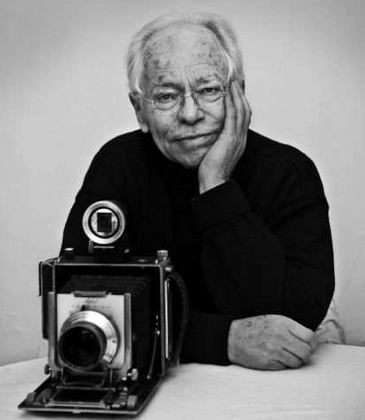 CV
Born: Antwerp, Belgium, 1938.
Education: None.
Influences: Henri Cartier-Bresson, Richard Avedon, Irving Penn.
High point: "Every day – I always try to do what I like."
Low point: "I've never allowed myself to feel pessimistic. I keep pushing."
Top tip: "Rules have to be flexible – to survive, you have to break them. A bad composition, for example, can be very effective."