The greatest works of art in the world are unfinished. This is not a provocation. Leonardo da Vinci's dreamlike, infinitely suggestive sketch of a painting The Adoration of the Magi, Michelangelo's tortured Prisoners struggling to attain human form from blocks of rough-hewn marble, Cézanne's fragmentary, unending studies of Mount Sainte-Victoire – for me these unfinished masterpieces literally are the definition of artistic greatness.
Bourgeois taste, in the 19th century and even today, means by contrast a dull admiration for the finished. Glossy paint and spanking enamel. The neatly finished paintings of the Pre-Raphaelites gleam boringly in their frames. Damien Hirst's dots are drearily perfect. Often, real poetry in art belongs to the hesitant line, to roughly splashed colours and patches of bare canvas.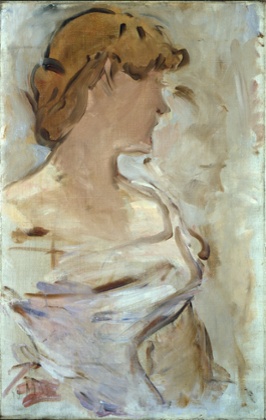 When artists like Cézanne, Monet and Degas started leaving their paintings in an ambiguous and aleatory state in the late 19th century the bourgeoisie were shocked. Where were the immaculately detailed meadows full of identifiable flowers, the clinically exact nudes and historically accurate costumes they had come to expect?
The Courtauld Gallery's summer exhibition, Unfinished ..., takes us back to that moment – and then back a lot further. The Courtauld has one of the world's great collections of French modern art and here it shows off its raw, tentative refusal of what 19th-century critics actually praised as "finish". Manet delivers a loose, louche daub of a woman seen at a ball – the unfinished as erotic daydream. Degas too glimpses a woman briefly, sketching her, then breaking off. Cézanne meanwhile is in the country, in about 1905, touching his canvas with blues and browns, the shimmer of the day, then leaving much of it bare.
Revolutionary stuff. But this disorder was not as new as it seemed. In the Renaissance, too, the unfinished was recognised as poetic, soulful, and perhaps the badge of true artistic genius. Leonardo da Vinci was legendary in his own lifetime for never finishing paintings – it won him respect, for it showed he was making art for himself instead of to please the church. In 1502 people queued up in the streets of Florence to see an unfinished picture by him.
The Courtauld's exhibition has fascinating examples of unfinished Renaissance works that were carefully preserved and treasured as pieces of fugitive genius. Piero del Vaga's Holy Family with Saint John the Baptist (1528-37) only has two "finished" figures, Jesus and John. Mary and Joseph are drawings suspended in varnish, delicate spectres of Leonardesque mystery. Palma Vecchio's Venus in a Landscape (about 1520) sets a finished image of a nude woman against a grandly unfinished landscape that is all blocks of impressionistic colour.
Why is the unfinished such a powerful thing in art? The answer is in our minds. A brightly complete work of art leaves nothing for our brains to do. Unfinished art on the other hand provokes the imagination. It invites the onlooker to collaborate with it. Our relationship with the artist is suddenly much more intimate – Michelangelo's chisel marks left on his incomplete statues are breathtakingly personal.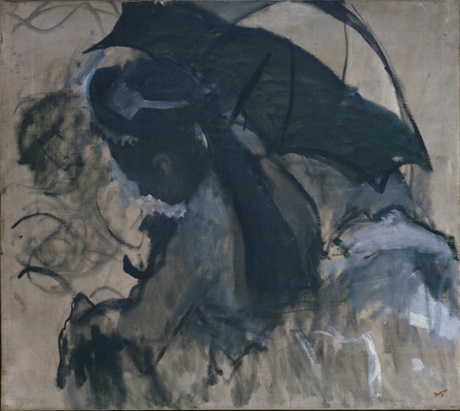 That mysterious connection between incompleteness and greatness in art is mesmerisingly revealed here in Rembrandt's little print study of himself at work, drawing a nude model. He and the model are sketched in the slightest of lines against a background of firm yet shadowy detail. The extremes of light and darkness, precision and unfinished openness are confounding. Less is more, and it is genius.
• Unfinished ... Works from the Courtauld Gallery, 18 June–20 September 2015