Glen E Friedman has made a career out of being at the right place at the right time. Over the past four decades, and particularly from the mid-70s to the early 90s, the American photographer has proven himself adept at capturing cultural phenomena in their formative moments. For evidence, see the opening pages of his new book, My Rules, an exhilarating mishmash of his most enduring work. (A show of the same name, based on the book, opened in central London earlier last week.)
In the first spread, a teenage skateboarder rides the asphalt of west LA, Friedman is still in junior high, and skateboarding is gaining momentum – and notoriety – as a west-coast subculture. Turn the page and the second spread, dated 1982, plunges us into the sweat and fury of a hardcore punk gig in Staten Island – Friedman documented the US punk-rock scene as it was taking shape on both coasts.
He was also present at the start of hip-hop's so-called golden age. The third spread, dated 1985, features portraits of Run-DMC, one of the genre's first great breakout acts. To quote Henry Rollins, who appears several times in the book fronting the mighty California punk band Black Flag: "He was there at the beginning of so much cool stuff in so many different areas, it's not funny."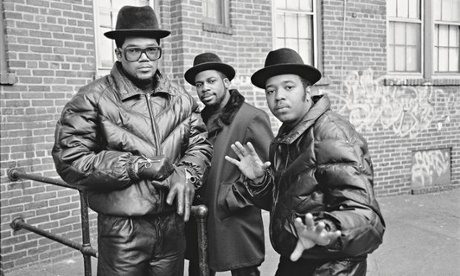 So how did he manage it?
"Obviously I was lucky to be born when I was and grow up where I did," Friedman concedes when I call him at his home in New York. "My mom moved me to California in third grade and I happened to live in an area that was the epicentre of skateboarding." But, he insists, it wasn't purely a matter of luck. He got up on a board long before he picked up a camera and was well-placed to document future stars such as Jay Adams and Tony Alva when they started pushing skateboarding to new extremes in the mid-70s.
From there, it was a natural progression to punk rock, he says. "When punk came along, it was a perfect fit for skateboarders – the angst and speed, the intensity of it. It was what we were trying to find all along. All of a sudden bands we liked were playing in these smaller venues and I'm like, holy shit, I could touch the person. I've got to start taking pictures of this."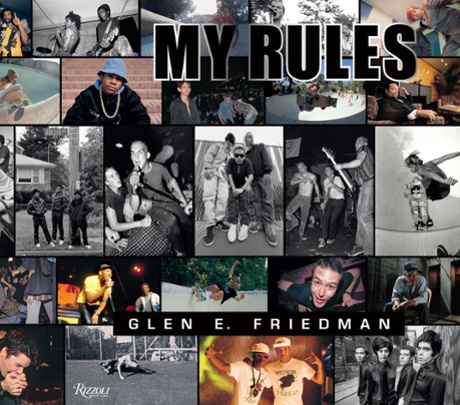 He did more than take pictures. When he heard a demo by the infamous LA band Suicidal Tendencies, he offered to produce their debut album as well as shoot the artwork and ended up becoming their manager. Friedman has always had the touch of the impresario about him. When hip-hop became a force to be reckoned with in the early 80s, he forged a connection with Def Jam and helped promote the record label's up-and-coming acts, including Beastie Boys, LL Cool J and Public Enemy. As well as shooting their publicity material and album covers, he fought to win recognition and coverage for hip-hop acts in the rock press. "American music was always much more segregated," he says. "To get them in those magazines and on the radio, it wasn't the easiest thing."
Ultimately – and this explains the joyful, all-in-together approach that informs his new book – Friedman refused to differentiate between his great cultural passions. "Skateboarding, punk and hip-hop – they are almost completely interchangeable to me," he says. "It's all about attitude – that's the unifying element." The proof, he adds, is in the mixture. "When I introduce people from these supposedly different cultures, they all get along fine."
My Rules is at 14 Henrietta St, London WC2 until 18 January. The book My Rules is published by Rizzoli (£35). Click here to order a copy for £29.75