Exhibition of the week
Otto Dix
This great and shocking artist's furious depictions of the first world war replace this year's memory-fest with something more biting, truthful and relevant to our time.
• De La Warr Pavilion, Bexhill-on-Sea TN40, 17 May until 27 July.
Other exhibitions this week
The Other Side of the Medal
Intriguing propagandist medals from 1914-18 Germany show how official artists there saw the first world war.
• British Museum, London WC1B, 9 May until 23 November.
Grayson Perry
Taste is the theme of this display of the eloquent artist's tapestries.
• Walker Art Gallery, Liverpool L3, 17 May until 10 August.
Nina Canell
Canell uses electricity and old socks in installations that explore the enigmatic nature of reality.
• Baltic, Gateshead NE8, until 20 July.
Living Colour
This exhibition of artists' films looks at how colour has been turned into abstract screen images by Norman McLaren, Katy Dove and others in works from the 1920s to today.
• Pier Art Centre, Stromness, Orkney KW19, until 7 June.
Masterpiece of the week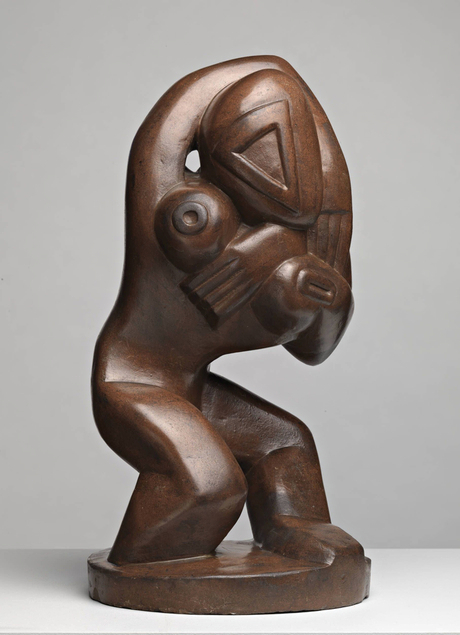 Henri Gaudier-Brzeska – Red Stone Dancer (c 1913)
This frenetic image of a totemic dancer is typical of advanced art on the eve of the first world war, when the avant garde across Europe were taking traditional western images apart in a quest for primal essence and energy. Gaudier-Brzeska embodied the international spirit of this modernism: he was born in France, worked in Britain and took the surname of his Polish girlfriend. When the war broke out, he enlisted in the French army and was killed on the western front in 1915.
• Tate Britain, London SW1P.
Image of the week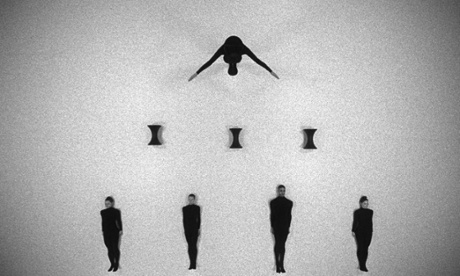 What we learned this week
That this year's Turner prize shortlist is deliberately dark and difficult
Who the most unforgettable faces in art are
And who the most powerful people in the art world are – from Jay Z and Steve Martin to Larry Gagosian and Cindy Sherman
That Frieze New York is full of 'crack pie' and has its own fully functioning art hotel

That the world's first cyborg artist is now Bluetooth-enabled
That Bill Drummond's been busy covering up Ukip billboards
That one man has reinvented the wheel to give wheelchair users a smooth ride
That a new documentary reveals "starchitects" for the panto villains they are
How Banksy has saved a youth club in Bristol
That you can send your love tokens from relationships past to be in an exhibition
What the best towers in London are
And finally ...