"First Church of Christ Scientist"
Christian Science Monitor moves online as daily paper goes weekly
US newspaper the Christian Science Monitor is to cease production as a daily title after 100 years. By Jemima Kiss
Jemima Kiss
29, Oct, 2008 @7:20 AM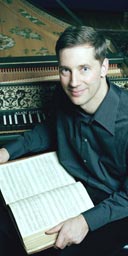 Erica Jeal on The King's Consort
After 18 years, The King's Consort is leaving Wigmore Hall for a new home. Perhaps now they'll fit all their players on stage. By Erica Jeal.
Galloway wins damages for Iraq libel
The anti-war MP George Galloway yesterday accepted £50,000 damages and a public apology from an American newspaper over a claim he was paid £10m by Saddam Hussein to oppose the conflict in Iraq.
Jamie Wilson
20, Mar, 2004 @2:34 AM