THANA ALEXA PRESENTS: 0NA
Friday, 17 April @ 20:00
Scullers Jazz Club, Boston
THANA ALEXA PRESENTS: 0NA
Save Event
Friday, 17 April @ 20:00
Scullers Jazz Club, Boston
Please Note All tickets are non-refundable and non-transferable. Scullers Jazz Club is now located on the 1st floor of the hotel. Show tickets will be at the door starting at 6:30pm for the 8pm show and 9:45pm for the 10pm show. Dinner and show package customers will receive their tickets while dining in the Boathouse 400 restaurant which is located on the 2nd floor of the hotel. Dinner for the 8pm show is at 6pm and dinner for the 10pm show is at 8pm. All dinner/show packages are served in the Boathouse 400 restaurant. **All Dinner and Show Package prices do not reflect applicable taxes, gratuity or beverage. For your convenience an 18% server gratuity and 7.00% state & local tax will be added to your check and a $50 credit will be applied toward restaurant charges. Packages and tickets are non-refundable. If you have any special needs requiring further assistance, please call our box office at 617-562-4111.
SECTIONSPremium Front Row Seating Premium Front Row Seating WITH Dinner Reseved Seating/Dinner and Show Packages Reserved Seating General Admission: Main Floor GA, Miles Davis MezzaninePremium Front Row Mezzanine Level Seating without Dinner Premium Front Row Mezzanine Level WITH DinnerAll GA sections (Main Floor GA & Miles Davis Mezzanine) will be seated by host and are first come, first served (other than where a reserved sign is posted to table). If you require special seating, please call the venue for accomodations no later than 48 hours prior to show date.Thana Alexa- voice/ effects, Jordan Peters - guitar, Matt Brewer-electric bass/acoustic bass, Antonio Sanchez-drums (piano TBD)Vocalist and composer, Thana Alexa is proud to announce the launch of her newest release ONA. Throughout ONA, which is the word for SHE in her familys native Croatian language, Alexa explores, through her unique original compositions with the use of looping, effects and electronics the complex theme of what it means to be a woman. The songs are at once deeply personal, in part reflecting Alexas Croatian-American roots, yet resonate with the many cultures of women who have come into her life and influenced her music. Propelled to explore the battles and burdens of women in her own life through the lens of five elements: the mind, thesoul, sexuality, the struggle to redefine gender ascribed roles in relationships, and a womans inner strength, ONA morphs into a universal story of women everywhere. It is a call to action that has reshaped the artists identity. No woman or man will be untouched by ONAs universal message. In Alexas own words, ONA is the musical expression of what being a woman means to me. It is the discovery of thewild woman spirit within me and the experiences Ive encountered in setting her free. It celebrates the inspirational women who have given me the confidence to realize my truth and express it freely.Boathouse 400 Restaurant and Scullers Jazz Club combine to offer a Dinner and Show Package! Patrons enjoy preferred seating in the club as well as complimentary parking!Scullers Jazz Clubs Boathouse 400 restaurant rekindles the magic of the great supper clubs with our Dinner and Show Package that enlivens all of the senses. The 3 course menu features a diverse selection of appetizers, entrees, desserts and one glass of house wine, beer or non-alcoholic beverage. For a nominal fee, guests can upgrade their beverage selection. The menu changes seasonally to ensure only the freshest ingredients are used! Add the dinner to your show ticket purchase for only $55.Customers purchasing dinner and show packages will receive their jazz show tickets while dining in the restaurant.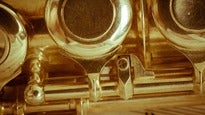 Location
Address

400 Soldiers Field RD,

Boston,

02134

,

US

Phone Number

Open Hours

Box office is open 11PM to 6PM Monday-Saturday
Cash, Visa, Amex, MC

Will Call

Pick up tickets 1 hour prior to show. Customer must use the actual credit card used to place the order and present a photo i.d.

Car Parking

$5.00 with validation.