American Aquarium with Emily Scott Robinson
Friday, 10 July @ 20:00
Magic Bag, Ferndale
American Aquarium with Emily Scott Robinson
Save Event
Friday, 10 July @ 20:00
Magic Bag, Ferndale
Please Note This event is 18 and over. Any Ticket holder unable to present valid identification indicating that they are at least 18 years of age will not be admitted to this event, and will not be eligible for a refund. All shows are General Admission & any seating is available on a First Come, First Served basis. You will need your Valid Picture ID to be admitted & to claim Will Call Tickets. Will Call Tickets are like an eTicket; there will be no physical tickets issued. Your name will be on the Will Call List at the door & can be claimed at the door when the doors open the day of the event, per the door time listed. Please refer to the event listing for any age restrictions. Included in your fee is a 2.75% credit card processing fee.
Limited Seating. First Come, First Served. 18+ w/ Valid IDBJ couldnt stay. But he couldnt really leave, either: hes still singing about the lessons, stories, and lives that define rural Americaand him. I moved to the big city to go to college and fell in love with music, BJ says. But half the songs on our record are about small townslittle pieces of my childhood. Ive had moments where it turns out a piece of broken English my father repeated twice a week is the most accurate way to say something. So I put it in a song. American Aquariums seventh studio album Things Change offers the bands finest collection of folk-infused Southern rock-and-roll to date. Stacked with BJs signature storytellingalways deeply personal but also instantly relatablethe record questions and curses current events, shares one mans intimate evolution, and leaves listeners with a priceless gift: hope. In my early 20s, I was not as hopeful, BJ says. Now, as Im getting ready to become a father, I think I have to be hopefulespecially with the situation our country is in now. For her sake, I have to be positive. He pauses. Her is his daughter, due in the spring of 2018. BJ adds, Being self-aware has always been a blessing and a curse. But thats whats always made my songwriting relatable to people. I dont hold back. Im almost too honest. BJs candor has fueled American Aquariums runaway appeal, visible most clearly in consistently sold-out shows across the country and throughout Europe between 200 and 250 dates a year. Much has changed for the band and BJ since their acclaimed last effort, Wolves. In 2017, every American Aquarium member save BJ quit the group. American Aquarium has featured about 30 players since BJ founded the outfit in 2006, and while each member has left indelible marks, the band has always been anchored by the literary songs and sometimes roaring, sometimes whispering, drawl of BJ Barham. BJs personal life also underwent seismic shifts: He got sober. He got married. Soon, hell be a dad. Featuring a new band lineup that includes Shane Boeker on lead guitar, drummer Joey Bybee, bassist Ben Hussey, and Adam Kurtz on pedal steel and electric guitar, as well as a reinvigorated frontman in BJ, Things Change is American Aquariums first release on a label after selling thousands of records on their own. As an artist, your goal is for the newest thing you do to be better than the last. Youre slowly whittling away the bullshit to try and get to the truth, BJ says. With this album, I learned how to cut some of that fat so that its just truth. Its our best record.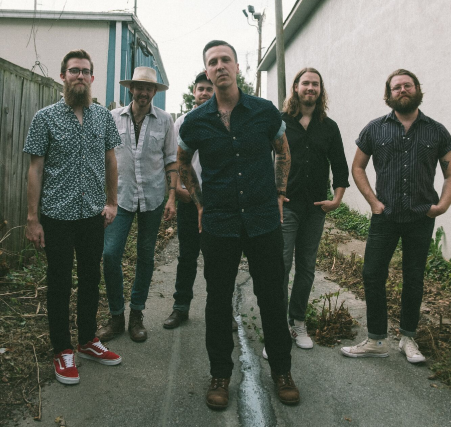 Location
Address

22920 Woodward Avenue,

Ferndale,

48220

,

US

Phone Number

Open Hours

The Ticket Office is open 10:00 AM to 5:00 PM Monday through Friday.
MasterCard, Visa, and Cash is accepted at the Box Office.

Will Call

Will Call Tickets can be picked up at the "doors open" time shown on the ticket. Customers must have confirmation number and photo identification.

Car Parking

Free lot parking is available behind the club.