Audiotree Presents Nada Surf with S.G. Goodman
Friday, 30 April @ 19:00
Magic Bag, Ferndale
Audiotree Presents Nada Surf with S.G. Goodman
Save Event
Friday, 30 April @ 19:00
Magic Bag, Ferndale
Please Note All shows are General Admission & any seating is available on a First Come, First Served basis. You will need your Valid Picture ID to be admitted & to claim Will Call Tickets. Will Call Tickets are like an eTicket; there will be no physical tickets issued. Your name will be on the Will Call List at the door & can be claimed at the door when the doors open the day of the event, per the door time listed. Please refer to the event listing for any age restrictions. Included in your fee is a 2.75% credit card processing fee.
ALL AGES - Limited SeatingWith their ninth studio album, Nada Surf -- Matthew Caws, Daniel Lorca, Ira Elliot, and their longtime friend and collaborator Louie Lino -- continue pursuing their humanistic vision of the world through hooky, catchy rock songs with sharply drawn, yet tenderly felt lyrics. Never Not Together, out on TK DATE, is a wide-ranging collection of songs that revel in the groups ability to evoke and reflect grand and intricately wrought emotions, whether through sweeping guitar solos or hushed-whisper vocals. Empathy is good, lack of empathy is bad, holy math says were never not together, Caws declares at the end of Something I Should Do, a crashing power-pop track with an insistent melody that adds urgency to his thoughts about 21st-century life. The concept of holy math which informs that line -- and the albums title -- was inspired by a Justin Vernon appearance on the Song Exploder podcast, where the Bon Iver leader talked about the interconnectedness of humans. Were all together, and thats just the way it is, and the way it always will be, says Caws. Thats the sacred truth of it. Youth is also a topic on Just Wait, a shimmering midtempo song tethered to earth by a fluid bassline. I wrote Just Wait on a writing trip to Nashville, recalls Caws. During a session with songwriter Gavin Slate, the two got to talking about the current state of youth culture. I remember how being an adolescent was so scary -- just as it would be for everybody, he says. Youre starting to feel like an adult, but you kind of dont want to be; youre kind of not ready, but you kind of cant wait. Its that kind of fright-delight, like September at school. The end result is empathic and warm, its chiming guitars and background ooh-oohs offering a refuge from the pressure to keep up appearances in love and work and where you live, as Caws sings on the songs bridge. In 2017, Nada Surf celebrated the 15th anniversary of their 2002 breakthrough Let Go, an experience that energized the early planning of Never Not Together. I made pretty elaborate demos for the songs -- something Ive never done before, says Caws. I think [the Let Go tour] really boosted my work ethic and made me feel like I really had to go for it. Never Not Together was recorded at Rockfield Studios in Wales, where artists like Echo Groovies, Iggy Pop and Oasis recorded albums. Ive been seeing the name on albums for so long, says Caws. Its a working farm, and the founder/owner, Kingsley Ward, would come in and tell us stories when he wasnt farming. Id walk into town every morning and listen to the sheep talking as I walked by them. That openness to listening -- to their fans, to each other, to the world -- has helped inform Nada Surfs legacy as down-to-earth rock stars -- musicians who can command festival stages around the world while connecting to audience members on a personal level, conscious of the shared humanity every step of the way.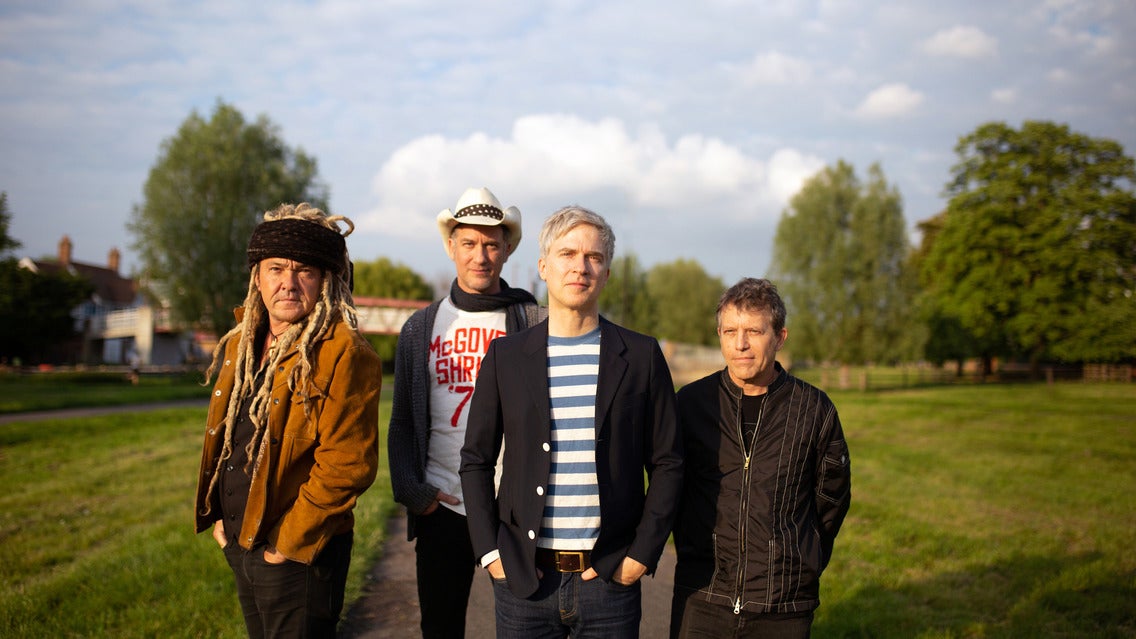 Location
Address

22920 Woodward Avenue,

Ferndale,

48220

,

US

Phone Number

Open Hours

The Ticket Office is open 10:00 AM to 5:00 PM Monday through Friday.
MasterCard, Visa, and Cash is accepted at the Box Office.

Will Call

Will Call Tickets can be picked up at the "doors open" time shown on the ticket. Customers must have confirmation number and photo identification.

Car Parking

Free lot parking is available behind the club.