New York Jets vs. Tampa Bay Buccaneers
Sunday, 02 January @ 13:00
MetLife Stadium, East Rutherford
New York Jets vs. Tampa Bay Buccaneers
Save Event
Sunday, 02 January @ 13:00
MetLife Stadium, East Rutherford
Please Note Arrive Early: Be at the gates at least one hour prior to kickoff to avoid lines. As the state of the pandemic continues to improve in our region, the New York Jets and the National Football League are committed to the safe return of fans to MetLife Stadium this season. Fan safety protocols will be implemented based on local health guidelines and in full compliance with state and local regulations. Any applicable gameday fan safety protocols will be communicated prior to the 2021 season.. Virtual Commemorative Tickets Ticket purchasers may be eligible to receive a complimentary digital commemorative ticket, in the form of a non-fungible token (NFT). For more info visit www.ticketmaster.com/NFLCommemorativeTickets
Presented by Pepsi Inspire Change Pepsi Winter Giveaway EY Coaches Club with seats located at midfield, includes all-inclusive food and non-alcoholic beverages. The MetLife 50 Club includes Mid-field seats with access to the MetLife 50 club featuring all-inclusive food and non-alcoholic beverages. Lower Prime Club Located between the 20 and 30-yard lines, includes access to the East/ West Mezz Clubs on the Mezzanine Level, featuring upscale food and beverage offerings in a climate controlled space. The East/ West Clubs Located on the sidelines of the Mezzanine Level, includes access to the Mezz clubs areas, featuring upscale food and beverage offerings in a climate controlled space.
Ticket Limit There is an overall (6) six ticket limit for this event.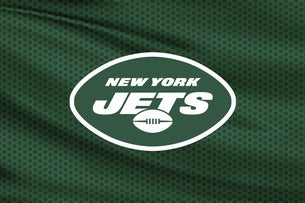 Location
Address

One MetLife Stadium Drive,

East Rutherford,

07073

,

US

Phone Number

Open Hours

MetLife Stadium Box Office is open Monday – Friday 11am – 5pm. The Box Office is located in the West VIP lobby. Please park in Lot G, enter through MetLife Gate and into the large glass doors labeled "West VIP."
The MetLife Stadium Box Office will accept cash, Visa, Mastercard, Discover, and American Express. Personal checks will not be accepted.

Will Call

Ticketmaster Will Call may be picked up at any open ticket window. For all events, non-Ticketmaster will call orders may be picked up at the designated will call window. Will call tickets will be available beginning at least 2 hours prior to the scheduled start time for the event.

Car Parking

General Parking Information: * MetLife Stadium Parking Availability: There are approximately 23,000 parking spaces available that are distributed among 14 lots. * There is no street parking available near the stadium. * Parking fees will vary by event. * Accessible parking is available in Lots E, F, & G. Accessible parking is available on a first come / first serve basis. You must have parking pass and state- issued person with disabilities placard or license plate to park in an accessible parking space. Violators will be subject to citation and possible revocation of season or event parking privileges. *Taxi / Black Car, Limousine, and Guest drop offs will be permitted in Lot C. * Bus and R/V Parking is available in Lot L. * All vehicles parking within the stadiums secured parking perimeter are subject to security inspection before being permitted to park. * Hours of Operation will vary per event. For NFL games, parking lots will open 5 hours prior to kickoff. All other events are subject to vary. * Parking passes are valid only for the event or game noted on the pass and for the specific lot. *Please note, all parking information may be amended based on the nature of the event, please contact the stadium at 201-559-1515 or info@metlifestadium.com with any specific questions not addressed above.