TOKYO X
Saturday, 17 June @ 12:00
NRG Center, Houston
TOKYO X
Save Event
Saturday, 17 June @ 12:00
NRG Center, Houston
Event Dates & Times: Saturday, June 17, 2023 - 12PM to 10PM Sunday, June 18, 2023 - 12PM to 7PM Address: NRG CENTER (Inside HALL D) NRG Park, 1 Fannin St Houston, TX 77054 Event Details: Everyone, we are super excited to finally announce the debut of TOKYO X, Japanese cultural celebration!!! If you enjoy Japanese food, culture, anime, music, manga, sake and beer, Jdm cars and Itasha, do not miss it. On June 17th & 18th starting at noon, we will open doors to this once-a-year Japan event. We will have Japanese food court with 25+ restaurants / food vendors bringing their best food dishes, from Sushi, onigiri, takoyaki, karaage to the noodles, we got you covered!! We will feature some food vendors form California and Japan, including for the first time in Houston, Gindaco and Tenkatori!! TOKYO Maid Café will welcome you with "Irasshaimase" and their special menu just for this special Event. TOKYO X market features exclusive merch booth and artists to give you the wide variety of Japanese merchandise such as Kimono, Yukata, calligraphy, anime goods, even artisan bowls, plates and clothes from Japan!! We will also have TOKYO X Arcade game center, FREE PLAY ALL DAY!! New to the classic Japanese games will awaits you for the whole day of entertainment. We will have a dedicated Gacha vendor for the first time in event!! The Car Show will host 80 of the finest JDM/ Itasha to show off the rides!! If you are looking for performances, we will have a special stage featuring the performances from Taiko Drummers, Sanshin guitar player from Japan, Kendo exhibition, Judo and Jujutsu performance as well!! So invite your friends and family, this once a year Japanese cultural celebration will give you the experience of all things Japan!! Food Vendors: Gindaco USA – Takoyaki / Abura soba Tenkatori USA – Kyushu style Karaage Onigiri – Rice balls TOKYO Maid Café Osada-En – Shizuoka Japanese Tea Whitefin Market – Sushi Japanese Association of Greater Houston – Osaka Style Takoyaki Sapa Soy Sauce Teagu Café Chef Gabe Medina Oh My Gogi Atcha Aqua S Wobblebake Caobao B&B Consession The Bubble Gem …..And more!!! Merch Vendors: Anime Armory Hokkaido Merchandise Bridge Japan Works Japan Capsule Toy Spot figmaWorld Weebculture Waifu Kissing Senpai GM Anime MDRN Otaku Trinity Collectibles Whataboutplush Diecast Mafia All Anime Sakura Calligraphy …..and more!!! Voice Actors: Blake Shepherd Kyle Jones Jay Hickman Olivia Swasey Guests: Houston Kaminari Taiko Rino Aise Houston Kendo Association Shogeki Sumo in Houston Paida Melancholiahh Nevos Tyler Adachi Paris Seanpaisen Cassimoon Miisopunny Iamhecate_ Peachy & Fairy …..and more!!! Sponsors: Skygo Wifi Japanese Association of Greater Houston Japan Market Oishii Import Sakura Card Shop Houston Underground Race …..and more!!! Contest Prizes: Cosplay Contest: $1000 (Advanced), $200 (Journeyman), and $100 (Beginners) Car show: Best of Show $1000 Pokemon Card Tournament: 1st place - $1000, 2nd Place $400
Featuring
Tokyo X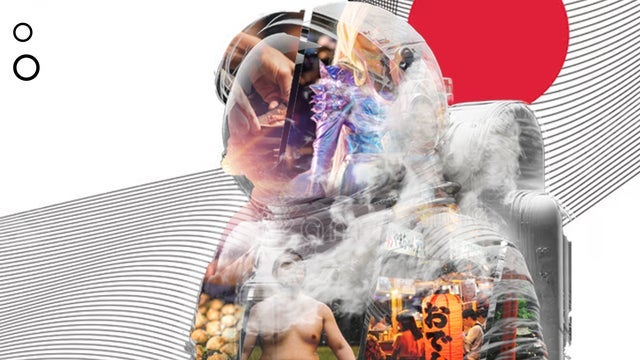 Location
Address

One NRG Park,

Houston,

77054

,

US

Phone Number

Open Hours

Monday-Friday 10AM - 5PM Saturday 10AM - 2PM. Hours subject to change when rodeo starts.
Cash, Visa, MC, Amex & Discover No checks

Will Call

To be determined

Car Parking

Parking will range from $8-$20 and can increase depending on the event. Buses and oversized vehicles may be more.