Beth Mckenna: Lancement D'album: Beyond Here
Wednesday, 27 October @ 20:30
L'Astral, Montréal
Beth Mckenna: Lancement D'album: Beyond Here
Save Event
Wednesday, 27 October @ 20:30
L'Astral, Montréal
Please Note Tel que requis par le Gouvernement du Québec, toute personne âgée de plus de 13 ans est requise de présenter un passeport vaccinal valide relativement à la COVID-19 contenant un code QR émis par le Gouvernement du Québec qui confirme qu'elle est autorisée à accéder au site de l'evénement. Une preuve d'identité avec photo sera également requise. Aucun échange ou remboursement ne vous sera offert en cas de non-respect des présentes conditions. Ces conditions d'entrées sont sujettes à changement. As required by the Goverment of Québec, any person over 13 years old will be required to present a valid vaccination passport with respect to COVID-19 which includes a QR code provided by the Government of Québec and confirms that he/she is authorized to access the venue. A photo ID will also be required. No exchange or refund will be offered in the event of a breach of the foregoing conditions. Entry requirements subject to change.
SPECTACLE EN DISTANCIATION PHYSIQUE SHOW PRESENTED WITH PHYSICAL DISTANCING Cet événement débutera à 20h30 au lieu de 20h00. This event will start at 08:30PM instead of 08:00PM.
Featuring
Beth McKenna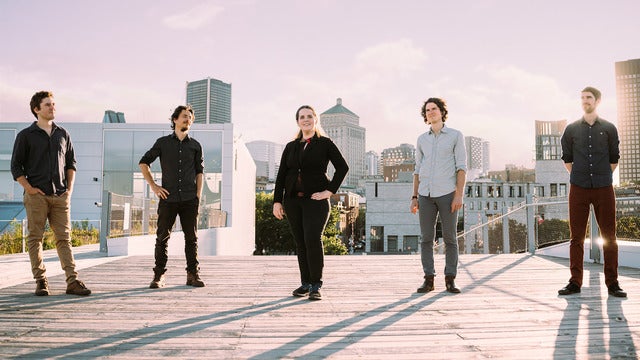 Location
Address

305, rue Ste-Catherine Ouest,

Montréal,

H2X 2A3

,

CA

Phone Number

Open Hours

Mardi et mercredi : 11 h 30 à 18 h Jeudi et vendredi : 11 h 30 à 21 h Samedi : 11 h 30 à 17 h* Dimanche et lundi : fermée sauf les soirs de spectacle, la billetterie est ouverte de 16 h à 21 h.** *Les soirs de spectacle, la billetterie est ouverte jusqu'à 21 h. **Les soirs de spectacle, la billetterie est ouverte de 16 h à 21 h. Monday to Wednesday : 11:30AM to 6PM Thursday to Friday: 11:30AM to 9PM Saturday: 11:30AM to 5PM* Sunday: 11:30AM to 5PM* *Open until 9PM on event nights
Modes de paiement acceptés: Interac, Visa Master Card, Argent comptant

Car Parking

Stationnement: Les automobilistes trouveront de nombreuses places de stationnement payant dans les rues avoisinant L'Astral ainsi qu'au Complexe Desjardins et à la Place des Arts. Parking Info: Drivers will find meter parking in the streets surrounding L'Astral, as well as near Complexe Desjardins and Place des Arts.