POSTPONED: Western Centruries w/ guests
Thursday, 11 June @ 20:00
Tractor Tavern, Seattle
POSTPONED: Western Centruries w/ guests
Save Event
Thursday, 11 June @ 20:00
Tractor Tavern, Seattle
Please Note This event is 21 and over. Any Ticket holder unable to present valid identification indicating that they are at least 21 years of age will not be admitted to this event, and will not be eligible for a refund. This ticket is for admission to a live music venue. It provides the holder to observe a musical performance and nothing else. Other goods and services may be purchased once inside the venue. Please note, seating is limited and is available on a first come, first served basis.
In an age when independence is idolized and every person seems to be seeking their own lone wolf career path, Seattle-based roots band Western Centuries believes that the way forward is better together. Collaboration, inspiration and mutual admiration are what Cahalen Morrison, Ethan Lawton, and Jim Miller cite as the heart of their project. Western Centuries celebrates their third album as a bands band with the release of Call the Captain, (a tongue-in-cheek reference to the bands lack of hierarchy), due out April 3 on Free Dirt Records. Unsurprisingly for such an egalitarian outfit, the collection offers harsh criticism of dogmatic belief systems, all while leading by example with a unique,genre-defying sound.Morrison and Lawton met in Seattle, where Morrison was playing primarily as part of acoustic duo Cahalan Morrison s singing. When they heard that Miller had moved to Seattle they made a point to connect with him and the three found a shared artistic outlook as well as a burgeoning friendship. Each an established musician in his own right, Morrison, Lawton and Miller (a founding member of roots-jam band Donna the Buffalo) share lead singer and songwriter duties, while swapping instruments onstage with ease. I had been in Donna the Buffalo for 20 years and my role in that was rhythm guitar and harmony singing, says Miller. I didnt want to be the backup dude anymore. My thought was, if Im gonna do this, I want to contribute to the material in a more meaningful way. Thus, Western Centuries was borna band without a leader; a ship without a captain.On Call the Captain, all three songwriters express sentiments that reject dogmatic authority. On the gospel inspired ballad Long Dreadful Journey, Lawton sings Self-righteous stand up and they raise up their cups / Claiming all great victories and spoils / But the power and the greed brought the meek to their knees / Left not a thing to inherit at the end of the world. The song is a powerful message about means and ends. To me, religion is a false framework, which makes the terrible things that are done in its name that much worse, says Lawton.Throughout the album, three part vocal harmonies add heft and meaning to each song, with a distinct rhythmic agreement among the singers, revealing a shared belief of just how music should be made. Even if there are drums, electric guitars and synthesizers, we all like to come at the music in a similar way as we would approach a bluegrass song. Supporting the lead singer, singing three part harmonies, and letting the instrumentalists be featured; it just feels natural, explains Morrison.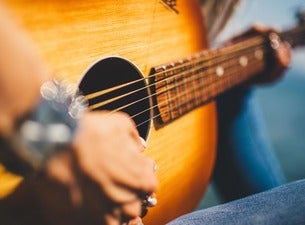 Location
Address

5213 Ballard Ave NW,

Seattle,

98107

,

US

Phone Number

Open Hours

Monday thru Friday, 12PM - 4PM
Cash only

Will Call

Located at Main Entrance. Generally opens 1 hour prior to event.

Car Parking

Streets and Pay lots.