US police brutality: the five worst examples
From Oscar Grant's death to the severe beating of Angela Garbarino, we look at five shocking examples of police brutality
Paul Harris
24, Oct, 2011 @1:28 PM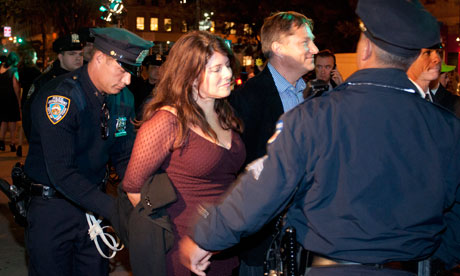 Police brutality charges sweep across the US
From Naomi Wolf's arrest in New York to shootings in Tucson and Florida, forces face allegations of abuse of power
Paul Harris in New York
22, Oct, 2011 @10:30 PM
Occupy Wall Street: be part of the whyoccupy conversation
We asked Occupy protesters in Wall Street, London and around the world to record video messages to each other for our whyoccupy project. Upload your video and join the conversation
Adam Gabbatt
21, Oct, 2011 @9:23 PM
The Right Word: Glenn Beck snarls at Fox | Sadhbh Walshe
Sadhbh Walshe: The Occupy Wall Street argument grows bitter after a Fox News reporter calls Beck 'paranoid or delusional'. What can he mean?
Sadhbh Walshe
21, Oct, 2011 @8:28 PM
Iraq rejects US request to maintain bases after troop withdrawal
Obama announces the full withdrawal of troops from Iraq but fails to persuade Nouri al-Maliki to allow US to keep bases there
Ewen MacAskill in Washington
21, Oct, 2011 @7:37 PM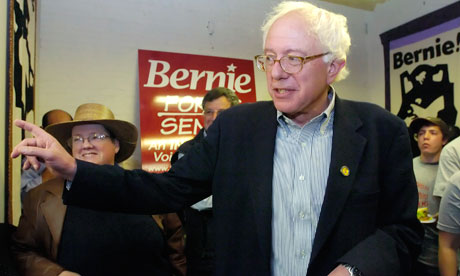 Bernie Sanders: America's No1 socialist makes his move into the mainstream
Vermont senator, for years a political exile, insists his left-wing beliefs chime with Americans far more than people think, writes Paul Harris
Paul Harris
21, Oct, 2011 @7:19 PM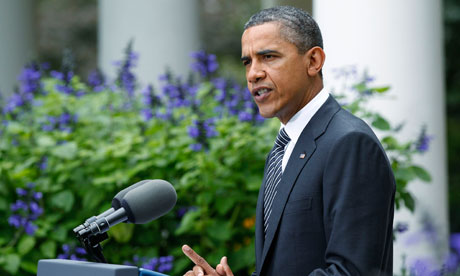 Another win for the Obama Doctrine | Michael Williams
Michael Williams: In contrast to Bush's wars in Iraq and Afghanistan, Obama's pragmatic approach of military restraint has borne fruit in Libya
Michael Williams
21, Oct, 2011 @6:53 PM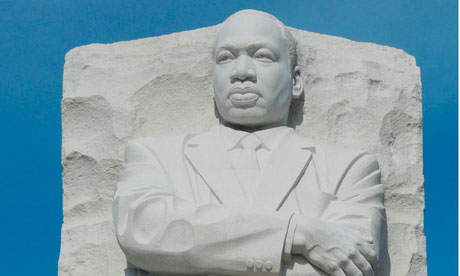 'This is Herman Cain!', chapter two | Ana Marie Cox
Ana Marie Cox: Wherein our hero goes to college but does not major in civil rights – or punctuation
Ana Marie Cox
21, Oct, 2011 @6:46 PM
Obama announces end to Iraq war - video
US president Barack Obama says American troops will be home from Iraq by the end of the year as the two countries enter a 'new phase' in their relationship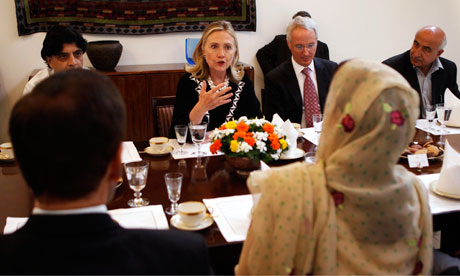 Hillary Clinton visits Pakistan to urge action against Taliban militants
Clinton looks for Pakistani help in dealing with Haqqani network after bombing that injured 77 US soldiers
Declan Walsh in Islamabad
21, Oct, 2011 @5:46 PM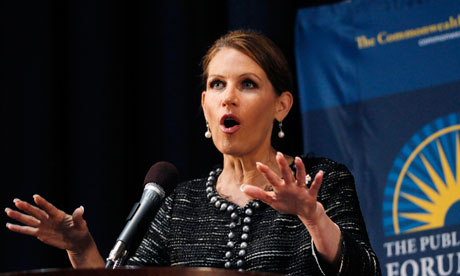 Michele Bachmann's campaign falters as entire New Hampshire team quits
Resignation of New Hampshire staffers follows departure of high-profile staff elsewhere, including strategist Ed Rollins
Ewen MacAskill in Washington
21, Oct, 2011 @5:15 PM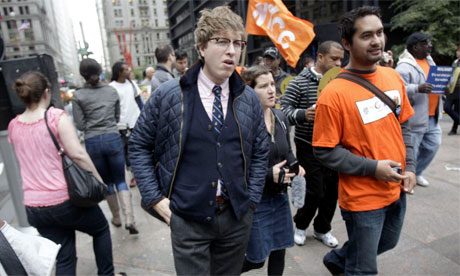 Occupy Wall Street's 'hipster cop' | Ana Marie Cox
Ana Marie Cox: Far be it from me to bitch about New York's Finest, but is it legit for plainclothes detective Rick Lee to steal the limelight?
Ana Marie Cox
21, Oct, 2011 @4:54 PM