MI6 needs tech sector's help to win AI race with China and Russia – spy chief
New boss Richard Moore to say adversaries are 'pouring money' into technology and the agency needs outside funding to keep up
Dan Sabbagh Defence and security correspondent
30, Nov, 2021 @1:16 AM
What if Covid-19 isn't our biggest threat?
Experts who assess global peril saw a pandemic coming, but they have worse worries for humanity
Andrew Anthony
26, Apr, 2020 @8:00 AM
World's first living organism with fully redesigned DNA created
Researchers create altered synthetic genome, in move with potential medical benefits
Ian Sample Science editor
15, May, 2019 @5:00 PM
Fake chews? New Zealand MP fears 'existential threat' of synthetic burgers
The Impossible Burger, being served on Air New Zealand, has also drawn the ire of acting prime minister Winston Peters
Eleanor Ainge Roy in Dunedin
05, Jul, 2018 @12:37 AM
Synthetic biology raises risk of new bioweapons, US report warns
Swift progress in our ability to manufacture viruses is making us vulnerable to biological attacks
Ian Sample Science editor
19, Jun, 2018 @4:26 PM
Unpalatable truths about laboratory-grown food | Letters
Letters: Synthetic meat and fish can't, on their own, provide an answer to climate change, argues Iain Climie, while David Ridge envisages technical problems in taking the technology out of the lab, and onto people's plates
Letters
24, Sep, 2017 @5:46 PM
The National Academies' Gene Drive study has ignored important and obvious issues
Jim Thomas: 'Gene drives' seem to be the ultimate high-leverage technology. Yesterday's report from the US National Academies begun the job of describing what is at stake, but it missed some important questions.

Jim Thomas
09, Jun, 2016 @7:34 AM
The secretive 'second world' of human synthetic biology
A meeting on synthesising the human genome, convened behind closed doors at Harvard, has caused a stir. Should we worry about scientific secrecy?
Andrew Balmer
18, May, 2016 @7:00 AM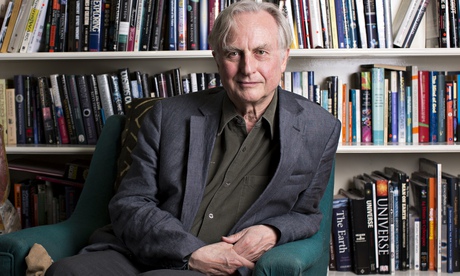 Richard Dawkins interview: 'It must be possible to construct life chemically, or in a computer'
Richard Dawkins has always been a figure of controversy. Part two of his autobiography, now out, picks up from the publication of The Selfish Gene. A combative presence on Twitter, he is a surprisingly much quieter personality behind the scenes, writes Carole Cadwalladr
Carole Cadwalladr
11, Sep, 2015 @8:00 AM
Yeast cells genetically modified to create morphine-like painkiller
Researchers say new biological manufacturing method using modified yeast instead of opium poppies could slash both manufacturing time and cost
Emily Mobley
13, Aug, 2015 @6:31 PM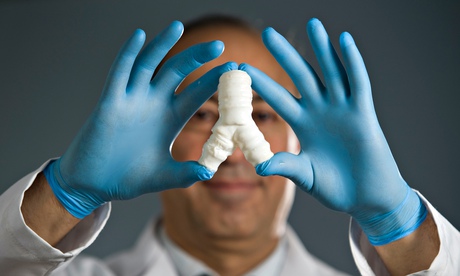 How laboratory-grown organs will transform our lives
With people living longer than ever, being able to replace bits of the human body as they wear out has become a new frontier in medicine
Mark Miodownik
08, Jul, 2015 @10:07 AM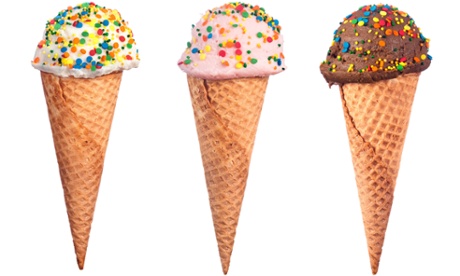 Creators defend vanilla flavour made using synthetic biology
Evolva say its synbio vanillin is a sustainable alternative to the synthetic variety, but critics say the technology isn't palatable for the environment

Rich McEachran
28, May, 2015 @11:29 AM