Cancelling Socrates: how the great philosopher sealed his fate with comedy
Playwright Howard Brenton asks why ancient Athens turned on its famous citizen, and how such an uncompromising free-thinker might fare in our own 'age of rage'
Howard Brenton
26, May, 2022 @6:00 AM

Stand up for West Bank's Freedom theatre
Playwright Howard Brenton on how it's time to stop the harassment and detention of members of Jenin's Freedom theatre – and it isn't just Israel
Howard Brenton
12, Jun, 2012 @4:53 PM

Anne Boleyn and the theatre of reformation | Howard Brenton
Howard Brenton had long wanted to write about the dramas of Henry VIII's reign. As his play Anne Boleyn returns to the Globe, the playwright recalls how it all started with his father's argument with a butcher
Howard Brenton
08, Jul, 2011 @9:55 PM

Rereading: Howard Brenton on The Ragged Trousered Philanthropists by Robert Tressell
Rereading: On the centenary of the death of Robert Tressell, Howard Brenton celebrates the author's most famous work, The Ragged Trousered Philanthropists – a working-class Vanity Fair – which he adapted into a play
Howard Brenton
05, Feb, 2011 @12:05 AM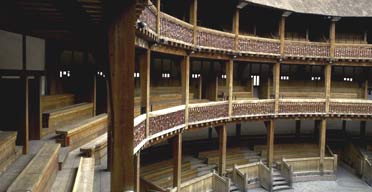 Howard Brenton on the Globe Theatre
Far from being the tourist trap some predicted, the Globe is much loved by audiences and actors alike. Howard Brenton on the thrill and terror of having his own play performed in Shakespeare's theatre.
Howard Brenton
12, May, 2007 @10:45 PM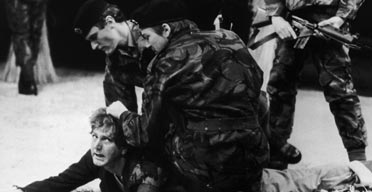 Howard Brenton looks back in anger
His play The Romans in Britain caused a scandal 25 years ago. On the eve of its revival, Howard Brenton writes for the first time about the 1980s, present-day imperialism, and his run-in with Mary Whitehouse.
Howard Brenton
28, Jan, 2006 @12:04 AM
Review: Sweet Violence - The Idea of the Tragic by Terry Eagleton
Howard Brenton on Terry Eagleton's inspirational new theory of tragedy, published in Sweet Violence
Howard Brenton
21, Sep, 2002 @12:09 AM