Putin is gambling on the west growing impatient with Ukraine. We have to prove him wrong | Jonathan Freedland
A year into his country's fight for its very survival, Volodymyr Zelenskiy knows some in Europe are looking for a way out, says the Guardian columnist Jonathan Freedland
Jonathan Freedland
10, Feb, 2023 @5:15 PM
Blair aide feared 1997 cabinet portrait would look 'triumphalist'
National Archives documents show concerns raised over Scottish National Portrait Gallery's proposal
Caroline Davies and Ben Quinn
30, Dec, 2022 @6:01 AM
New Labour infighting and sleaze concerns laid bare in archive papers
No 10 aides warned Tony Blair that Gordon Brown may have breached ministerial code, files show
Kevin Rawlinson and Caroline Davies
30, Dec, 2021 @6:00 AM
Labour must fill pro-EU chasm, says Blair's former chief of staff
Jonathan Powell says the party must occupy the political centre ground
Michael Savage
27, May, 2017 @11:05 PM
'What do we do now?': the New Labour landslide, 20 years on
David Miliband, Peter Mandelson, Alastair Campbell and others remember the day they won
Jonathan Freedland
29, Apr, 2017 @8:00 AM
Ivan Rogers victim of a 'smear' campaign, says former Foreign Office chief - as it happened
Rolling coverage of the day's political developments as they happen, including reaction to the resignation of Sir Ivan Rogers as the UK's ambassador to the EU
Andrew Sparrow
04, Jan, 2017 @4:02 PM
Loyalist terror groups 'must remain in existence', says former Blair adviser
Jonathan Powell, chief of staff at time of Good Friday agreement, warns that Ulster paramilitaries need to manage move to community-based politics
Henry McDonald Ireland correspondent
13, Oct, 2015 @4:41 PM
UK envoy: if Libya fails it could be Somalia on the Mediterranean
Government advisor warns violent chaos in Libya will spread across Europe and Britain if left unchecked
Ian Black Middle East editor
16, Feb, 2015 @12:43 PM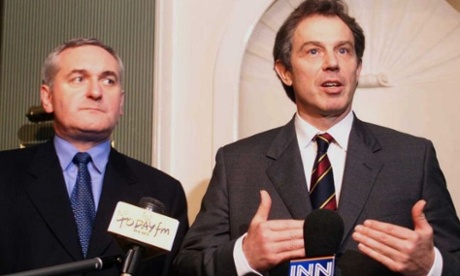 Talking to Terrorists: How to End Armed Conflicts by Jonathan Powell – review
Terrorist organisations have often been regarded as too awful to talk to – until we realised we had to talk to them. This 'guide for negotiators' shows that dialogue is essential, writes Oliver Miles
Oliver Miles
05, Nov, 2014 @7:30 AM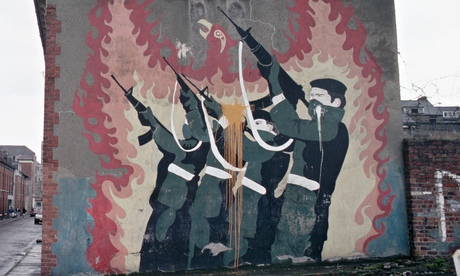 Getting through to Isis could take years | @guardianletters
Letters: The IRA had a comprehensible political agenda (a united Ireland). Does Islamic State (Isis) have a correspondingly comprehensible agenda?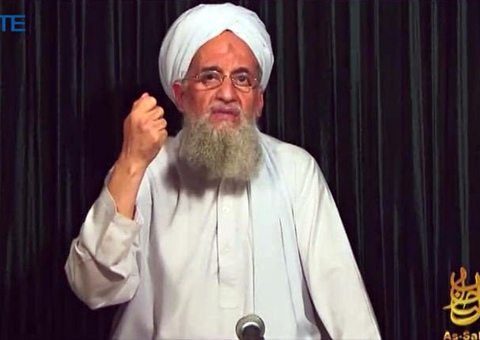 Talking to Terrorists: How to End Armed Conflicts review – an optimistic analysis
Jonathan Powell's advocacy of dialogue with Islamist terrorist groups glosses over some fundamental obstacles, writes Jason Burke
Jason Burke
13, Oct, 2014 @8:00 AM

If UK special forces are in Iraq, how will we know?
• SAS foreign operations, subjected to official blackout, are likely to be increasingly significant
• Blair's former top adviser says talk to Isis supporters
Richard Norton-Taylor
22, Sep, 2014 @2:11 PM