Liverpool throwing Eurovision 'pre-party to end all pre-parties'
Eccentric array of acts from the Vengaboys to the ENO and Hot Chip to play series of mostly free gigs
Josh Halliday North of England correspondent
05, May, 2023 @4:00 PM
The good, the bad and Harry Styles: X Factor's most memorable entrants
As ITV confirms it has no plans for a new series, we take a look back at some of the characters that the show foisted on the world
Kevin Rawlinson
29, Jul, 2021 @5:54 PM
Nul points: why Netflix's Eurovision film hits all the wrong notes
Will Ferrell's spoof can't get a handle on camp and misses a vital point: Eurovision already does a fine job making fun of itself
Caspar Salmon
03, Jul, 2020 @11:53 AM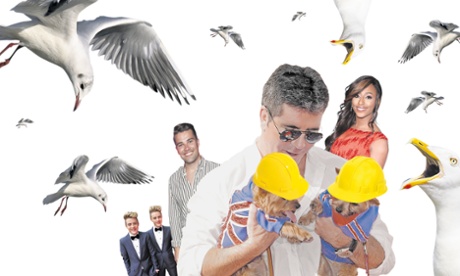 Simon Cowell loves his dogs. But does he love his former contestants as much?
The karaoke Sauron is designing helmets to protect Squiddly and Diddly from seagull attacks. But could he apply the same concern to those who have been through his fame mangle?
Peter Robinson
23, Jul, 2015 @6:01 PM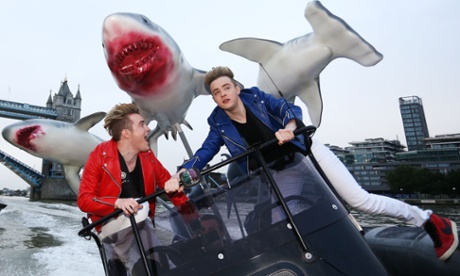 Jedward: saviours of Sharknado 3?
Jedward's hair-raising cameo in Sharknado's third instalment – out this week – is already making the world a richer place
Stuart Heritage
21, Jul, 2015 @10:30 AM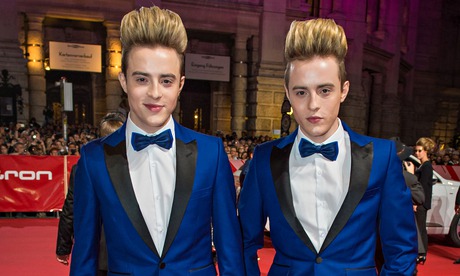 Jedward's favourite TV: 'Scrubs was just, like, having fun in a hospital'
The vertiginously barnetted duo on how they'd bring back Friends and Scrubs, and their pro-knowledge of Eurovision
Gwilym Mumford
20, Jul, 2015 @11:00 AM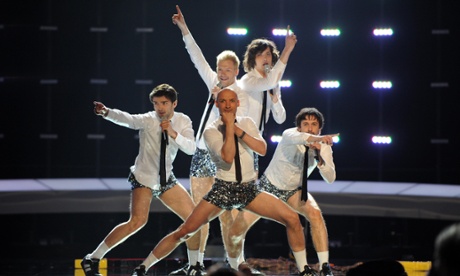 Eurovision song contest: the most eye-catching outfits – in pictures
While most of the songs from the past 60 years of Eurovision have been forgotten, the outfits are impossible to blot out. Hannah Marriott looks back at six decades of sequins, Lycra and net curtains, and awards some retrospective style points

Sarah Gilbert & Hannah Marriott
08, May, 2014 @11:59 AM

X Factor finale approaches but show loses its voice in television ratings war
Simon Cowell's magic in question as his flagging karaoke show is shown a clean pair of heels by Strictly Come Dancing
Rebecca Nicholson
13, Dec, 2013 @10:13 PM

Whatever you do, don't peer Through The Keyhole
Keith Lemon's new take on the classic formula is the worst kind of garish, self-congratulatory Saturday night TV guff
Julia Raeside
31, Aug, 2013 @5:00 AM

Tulisa becomes a novelist – proving there is life after The X Factor
Peter Robinson: Is there no end to Ms Contostavlos's skills? She has been a member of N-Dubz, an X Factor judge, an actor and a perfumer. And now she's written a book that's 'impossible to put down'
Peter Robinson
01, Aug, 2013 @4:46 PM

It's the seven-day X Factor contestant course! Enrol now!
Peter Robinson: You don't need 17 weeks to learn how to be reality TV star. Sign up with us and you can do it in just a week
Peter Robinson
16, Jan, 2013 @3:56 PM

Yorkshire nicks the Midlands' gangsters, and their flat caps
Look out for the Peaky Blinders all over the county this autumn. It's only fair, what with Highclere Castle and Bampton in Oxfordshire pretending to be up north
Martin Wainwright
25, Sep, 2012 @5:45 PM