The homegrown stars of acid house looked as if they were going to be around for years to come – they'd reshaped British pop, turning the charts different colours by bringing the sounds of Chicago and Detroit to the UK. But it didn't work out like that: the names that peppered the top 40 as house spread its tentacles across music soon disappeared from the consciousness of the general public. Some went back underground, others took on new guises and made new kinds of music, others went off and did something different entirely. We tracked down some of the first generation of rave hitmakers to find out what happened next:
"When Voodoo Ray was in the charts, I was still working at McDonald's"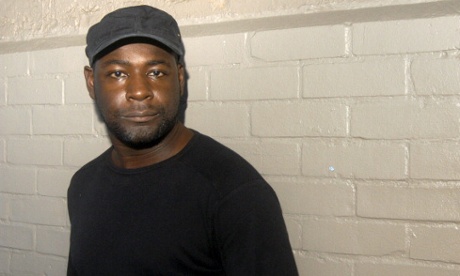 The hit: Voodoo Ray peaked at No 12 in March 1989, a year after its first release. Although it was his only big hit, Gerald remains a key figure on the electronic music underground circuit.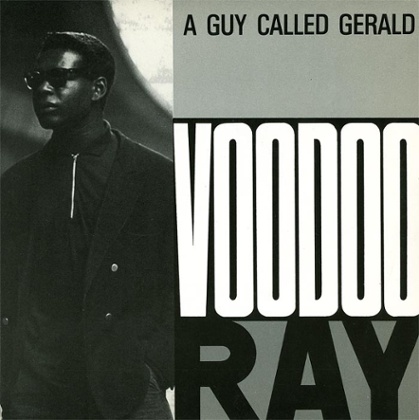 What happened next: "The house scene in Manchester at the time was really small, very specialist. The records were only coming in as imports from America and were pretty expensive. It was cheaper to make them yourself. I was really excited about the technology. I noticed there was a hypnotic element to playing the vocal line forwards and backwards at the same time – it played tricks on your ear. I used the same idea for the bassline, so you keep hearing all these phantom tones, things that didn't really exist on the tape. I had a box of spoken-word records that I'd go through to find stuff that would fit in with the music. I always wanted to use this Derek and Clive skit [Bo Duddley] but there wasn't much memory in the sampler so when Peter Cook said "voodoo rage" it came out as "voodoo ray". It was serendipity – poetry, in a way. When Voodoo Ray was in the charts, I was still working at McDonald's. There were all these excuses [about why the money didn't come through]. I thought, something's gone wrong here: I've got two tracks in the charts – Voodoo Ray and [808 State's] Pacific State [which Simpson co-wrote] – but I'm still having to walk to the centre of Manchester from Longsight with a bag of equipment because I can't afford to get a bus.
"So what I did was, I went to a place in the West Indies and I found some people who helped me make a charm. I decided well, 'OK, my payment is that anyone who gets involved is going to have to pay something.' Have I seen any evidence of the curse working? Oh, yeah. People kind of disappear. I'm not saying anything else. I warned everyone as much as I could with the name of the track."
Guru Josh (Paul Walden): Infinity
"We pressed up 500 copies and 480 people threw it in the bin"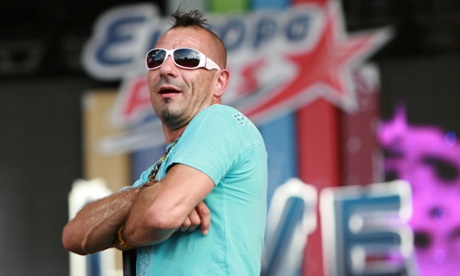 The hit: A former dental student and nightclub musican, Jersey-born Walden reinvented himself as Guru Josh and reached No 5 in 1990 with his debut single Infinity (1990s … Time for the Guru). Remixed by German DJ Klaas, it became a hit all over again in 2008.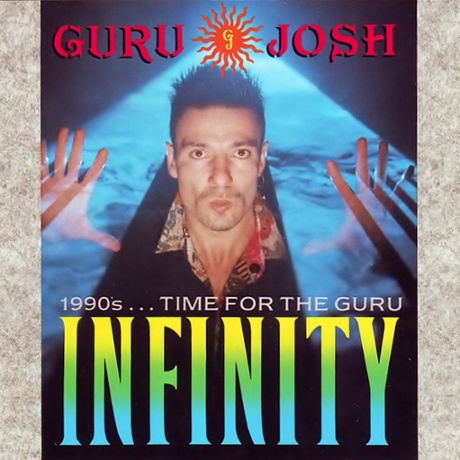 What happened next: "In 1988, I was in a rock band called Joshua Cries Wolf. I was playing a pub in London when somebody popped an ecstasy tab in my mouth. From then on, I started playing house music. A friend of mine had a warehouse party called Infinity and he gave me a few hundred quid to make some white labels for his party. So I called up Mad Mick, the saxophone player from my band, and adapted the Infinity line from one of my old rock songs. We pressed up 500 copies and 480 people threw it in the bin. Everybody said: 'You've got a saxophone on it, you're nuts – you can't do that.' But [Hacienda DJ] Mike Pickering played it and the rest is history.
"I loved Ibiza so much I decided to move there. I was doing my art and I also had a promotions company doing aerial photographs and banners. I had a good life so I was never really bothered about releasing another record [after the 1990 album Infinity]. Then in 2008 [German label] Big City Beats got somebody called Klaas to remix Infinity and it sold about 6m copies and was No 1 all over Europe. It was more successful the second time round. Every day that I dive in my swimming pool, I feel blessed and honoured that people bought that record. But what do I want to do for the rest of my life, keep churning out rubbish? Music has been good to me, but now I get more excitement out of setting up new businesses. I'm more like a mad inventor than a musician. About a year ago, I patented a new invention that's being manufactured in China at the moment. It's a big secret but you'll know about it soon. People say it's the next cat's eyes."
The Future Sound of London: Papua New Guinea
"The further we went, the more people would trip out"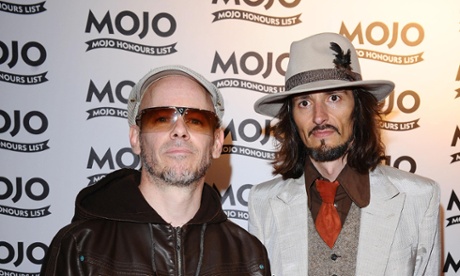 The hit: Reaching No 22 in 1992, Papua New Guinea was of the first of six top 40 hits for FSOL. In their current guise as the Amorphous Androgynous, Cobain and bandmate Brian Dougans have released several highly regarded psychedelia compilations and worked with Paul Weller and Noel Gallagher.
What happened next (Garry Cobain): "For us, Papua New Guinea was in the direct lineage of Bowie, Bohemian Rhapsody and O Superman by Laurie Anderson – the continuation of truly mindbending music, that, because it was mindbending, would switch people on. Name me another period of music when way-out instrumental music could be hits. People were talking about the deepest bassline like it was a hooky vocal. The further out we went, the more people would trip out and the more people would buy it, and that's a complete inversion of how pop usually works. We didn't feel like we could work with exotic musicians but we wanted to bring that level of depth into sampling, which was the ability of two skint boys in their early 20s to seem exotic and worldly without asking anybody's permission.
"I never thought I could work with [Dead Can Dance singer] Lisa Gerrard, so sampling her on Papua was a way I could get close to the juice of greatness. I went to see Lisa play in 2004 and I had a little cry, actually. I was listening to her towering voice and I thought: I've never even met this woman but we've had this incredible, intimate collaboration. So I went backstage and introduced myself and we had a lovely moment. Probably the strangest time I've heard Papua was at the height of the "Who killed Lucy Beale?" saga in EastEnders recently. Also, Fiji marched out to it at the Commonwealth Games opening ceremony last year, which was pretty surreal."
Nomad (Damon Rochefort): Devotion
"I had Steve Coogan doing impersonations of Prince Charles"

The hit: (I Wanna Give You) Devotion reached No 2 in 1991, a pop-dance earworm that launched the careers of super-producer Steve McCutcheon, Olivier award-winner Sharon D Clarke and Corrie scriptwriter Damon Rochefort.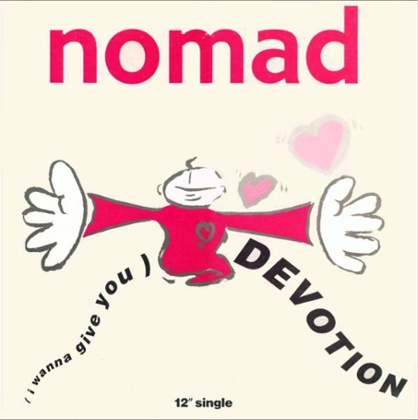 What happened next: "I made my first-ever record with Sharon Clarke in 1986 by borrowing five grand from an Iranian club owner. I think it got to about No 92 after Tony Blackburn played it. It was thrilling but precarious. I also did an acid tune called Don't Believe the Hype by Mista E which featured Steve Coogan – before he was famous – doing impersonations of Prince Charles and Alistair Burnet. I liked the acid stuff but I also liked all those big vocal tunes around at the time, so I put all that together and I came up with Devotion. When it became a hit, my life changed completely. We toured for four or five years, we did America, we did Australia, we supported Kylie on her UK tour. It was great fun. Then I grew up a bit and became a producer, making records for all sorts of people – Bad Boys Inc, Michelle Gayle, LaToya Jackson, Kim Wilde – but by 1996 it had all become a bit workmanlike.
I decided I needed to shake myself up so I went on a scriptwriting course taken by Laurence Marks and Maurice Gran, who created The New Statesman and Birds of a Feather. They took me under their wing and I ended up writing for Birds of a Feather. I've been at Coronation Street for 11 years now. I wrote Blanche's funeral, which was lovely – it's a great honour to bury an icon. A few years ago I went to Mardi Gras in Australia and they opened the parade by blasting out Devotion. You do feel a great surge of warmth. It was my 50th birthday party recently and as a surprise Sharon and I came out and did Devotion for about the first time in 20 years with half the Corrie cast pointing and laughing at me!"
Baby D (Floyd Dyce): Let Me Be Your Fantasy
"Somone sang it on The X Factor – I thought: Woah, that's strange. It's become a standard"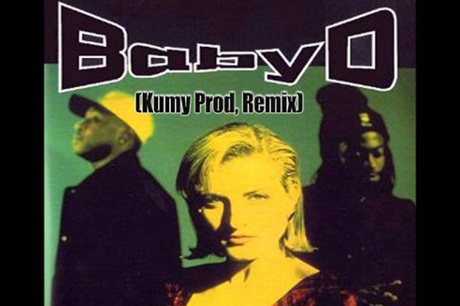 The hit: Let Me Be Your Fantasy was the biggest crossover hit of the rave era. Originally a product of hardcore hit factory Production House in 1992, it reached the very top of the charts when re-released by London subsidiary Systematic in 1994.
What happened next: "I was in a band called Proton in the early 80s, playing jazz, funk and soul. We got signed to Ensign Records while we were still at school, which was pretty exciting. It didn't work out, but I got a taste of the music industry. The band worked closely with Phil Fearon from Galaxy and when he developed a production company I started producing other acts. As the house movement took off, it was a natural progression for us. The whole acid thing seemed to sweep through quite quickly and we ended being at the forefront of what came afterwards, which was breakbeat hardcore.
"Baby D was just one of many projects I was working on with different musicians and singers, almost like a Motown situation. It was very fast-paced – you were constantly trying to better or equal the stuff you heard in the clubs. My idea for Fantasy was to try to develop an original song on top of hard beats: something you could sing along to as you were raving. People went absolutely mad for Fantasy in the clubs but we were totally amazed that it was such a huge hit. It turned into a bit of a monster. Everyone thought I was absolutely mental for turning down Top of the Pops but in my head I was still thinking of us as an underground act. I ended up walking away from the band before the next single because the record company wanted to release a watered-down version.
"I was watching The X Factor once and some girl came on and sang Fantasy. I was like, 'Woah, OK! That's a strange one!' It's become a modern standard in some ways, and I do feel honoured to be a part of something like that. But for me, it's no different to hearing one of my more underground tracks played on a pirate station. It's just nice to know that what you've done has stood the test of time and people are still out there dancing to it."
Double 99 (Oma Adimora): RipGroove
"We did Top of the Pops – I was banging away at a synth that wasn't plugged in"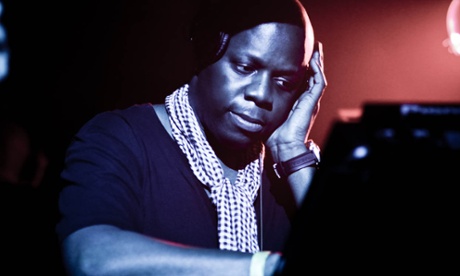 The hit: RipGroove was a colossal UK garage banger from the north London duo of Omar Adimora and Tim Deluxe. It's still as ubiquitous now as when it reached No 14 in 1997.
What happened next: "We made RipGroove in three hours in the kitchen of my flat in Highbury. Ice Cream Records had a great following on the underground but we weren't making any money. So we said: 'Right, for our 10th release we'll do something special – we'll do a double pack, because we don't know how much longer we can keep on doing this.'
"Our label boss decided he needed to get the EP out by a certain date, so he ordered the artwork and named all the tracks. RipGroove was the final one we came to, so we just decided to do something wild. I remember taking the dubplate for Spoony to play at Twice as Nice. I was hiding behind the decks when he put the record on, because the crowd would quite often boo if they didn't like a track. When it came to the breakdown the whole place went silent. But when the bassline dropped, everyone went absolutely crazy.
"Top of the Pops was a fantastic, crazy experience. I was there banging away at a synth that wasn't plugged into anything and Tim was doing something on the decks, even though there was no scratching on the record. I don't even remember the performance because we were so spun out on adrenalin. Up until that point, my dad was still giving me a hard time for jacking in my graphic design job. But the day I was on Top of the Pops was the day they thought: 'Our son's finally made it!' I did a big gig in Sheffield a few weeks ago and I heard RipGroove played on three different soundstages. Seeing a whole new generation of kids going berserk to it does send a shiver down your spine."