Thus far, the 33rd Glastonbury Festival Of Contemporary Performing Arts has had rather a turbulent time of it.

There have been hasty, last-minute rearrangements. At the time of writing, a gap still exists on the Friday night main stage bill: the slot vacated by Florence and the Machine when they stepped in to replace headliners the Foo Fighters.

There has been controversy. Earlier this week, a national newspaper ran a news story claiming that antipathy towards the Saturday night headliner Kanye West had reached such levels that there were fears he would take the stage at Worthy Farm only to be pelted with plastic beer glasses filled with urine.

On closer inspection, the newspaper's evidence for this turned out to be a solitary tweet from an unnamed user of the social network, jokily imagining a situation in which this might come to pass, but clearly some people did feel put out by West's appearance. The festival's organiser, Emily Eavis, was apparently sent death threats after it was announced, and a rather dim-sounding man from King's Lynn briefly became international headline material on the grounds that he'd got up an online petition demanding West be replaced by something he referred to as "an upbeat major artist".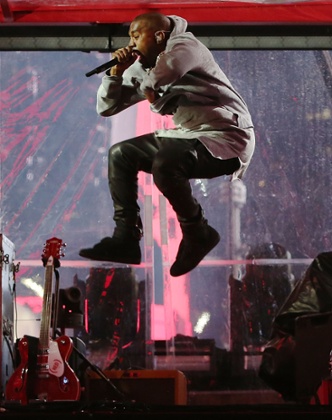 One of the many infuriating things about the controversy surrounding West is that it's predicated on the notion that the Saturday night headline act somehow defines the festival itself, which couldn't be further from the truth.

There are plenty of reasons to go and see West at Glastonbury, not least the fact that he can be a genuinely brilliant live performer, something that's understandably been overshadowed in recent years by his tendency to halt live shows in order to deliver lengthy and angry monologues about his misunderstood polymath genius. He may or may not do something similar at Glastonbury – his most recent round of interviews, in which he variously compared himself to Leonardo da Vinci, Michelangelo and Galileo, didn't really suggest a man abashed into humility – which is another reason to go and see him.

With most Glastonbury headliners, the audience more or less knows what it's going to get in advance: with West, no one really has any idea what might happen.

But if you don't fancy it, then at the same time he's performing, so are prog veterans the Moody Blues, EDM superstar Deadmau5, Colombian electronica trio Palenke Soultribe, rave-infused post-hardcore band Enter Shikari, Neville Staple of the Specials, Cuba's Orquesta Reve, Parliament-Funkadelic with the Family Stone, acclaimed UK dance producer Eats Everything, Public Service Broadcasting, Danny Goffey from Supergrass, various DJs playing everything from psychedelic trance to Northern soul to drum'n'bass, new-age flute duo Hiroki Okano and Nigel Shaw, a bluegrass band called Seven Little Sisters and a UK rapper, Dirty Dike, whose oeuvre includes the enticing-sounding albums Bogies & Alcohol and Return of the Twat: if you blanche and feel the urge to get a petition up when confronted by anything that isn't indie music, then 90s veterans Suede are headlining the John Peel stage.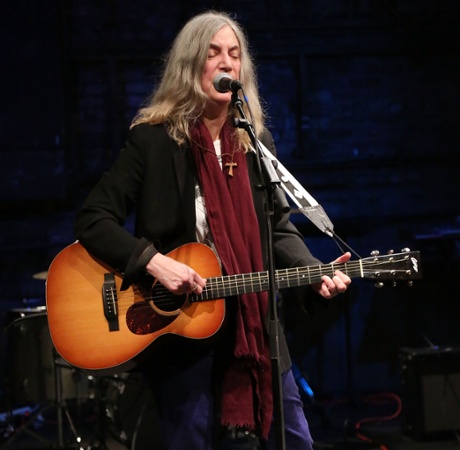 And that's where this year's Glastonbury bill comes into its own: the variety on offer means that it answers virtually every artistic criticism thrown at it.

For better or worse, the two main stages offer a pretty accurate reflection of the state of mainstream rock and pop music in 2015, albeit with the occasional curveball thrown in: Motörhead on Friday evening, folk stars the Unthanks performing with an orchestra on Saturday lunchtime. There's a lot of dance music with a pop edge, there are many of earnest singer-songwriters, the alt-rock on offer isn't hugely exciting, heritage artists from Lionel Richie to the Who to Burt Bacharach are bound to draw big crowds – among the latter, Patti Smith's performance of her 1975 album Horses has been particularly acclaimed – and the weekend's big singalong anthem is virtually guaranteed to be provided when Pharrell Williams's Saturday evening performance reaches Happy.

But it's only away from the Pyramid and the Other stages that Glastonbury's full, all-things-to-all-people's glory is revealed. You could, were you so inclined, spend the entire weekend listening to nothing but cutting-edge dance music – the teeming DJ line-up at the Wow! stage features grime DJ Skepta, four hours controlled by post-dubstep label Hessle Audio and the endlessly inventive Four Tet.

Equally, you could listen to nothing but critically-adored American singer-songwriters, particularly if you lurk around the Park stage where Father John Misty, Sharon Van Etten, Ryan Adams and Perfume Genius are all performing.

Those who fear Glastonbury is too benign or sonambulent an event for troubled times, might consider spending Saturday afternoon at the John Peel stage, being shouted at by raw-throated punk duo Slaves, followed by Sleaford Mods and veteran agitators the Pop Group. And should you be inclined to complain the music is insufficiently wide-ranging, then perhaps the Gully stage, variously home to artists dealing in Korean grunge, Chinese ska, Jordanian dabke and choubie and a Taiwanese duo who "sound like Throbbing Gristle doing hip-hop".
Five picks for Glastonbury

Run The Jewels (Fri, 19:00-20:00, West Holts stage)
El-P and Killer Mike's rise from respected underground rap names to international fame has been startling – the latter has become a political force as a US TV pundit and lecturer – but its founded in genuinely fantastic, viscerally raw hip hop.
Father John Misty (Sat, 18:30-19:30, Park stage)
The world is currently awash with 70s-inspired US singer-songwriters, but Joshua Tillman is by far the most compelling: his writing both beautiful and acidly witty, his album I Love You Honeybear one of 2015's best.
Chemical Brothers (Sun, 21:45-23:15, Other stage)
There are few Glastonbury institutions more joyous than The Chemical Brothers' overwhelmingly potent son-et-lumière live show.
FKA Twigs (Sunday, 20:30-21:30, West Holts stage)
Tahliah Barnett's live performances are as inventive and remarkable as her warped take on R'n'B.
Jesus (Thursday, 23:00-03:00, Wow! stage)
The name might be slightly gilding the lily, but there's an astonishing amount of DJ talent on offer in one place: Eats Everything, the brilliantly eclectic Jackmaster, dubstep hero Skream and America's Seth Troxler, the latter also rumoured to be bringing his legendary bbq cooking skills to bear elsewhere at the festival