James Packer's office has apparently denied reports he had become an Israeli citizen. On Monday his Hollywood business partner, the film producer Brett Ratner, told the Anti-Defamation League's annual entertainment industry dinner in LA that Packer had to leave the event early to catch a flight to Israel, where he had become a citizen.
But on Thursday Ratner's spokesperson issued a retraction, saying he had got the information wrong, the Australian Financial Review reported.
"Brett's comments were incorrect, Mr Packer is definitely not a citizen of Israel."
A spokesman for Packer confirmed: "James is not an Israeli citizen," the paper said.

Ratner had told the crowd of Hollywood insiders that he owed the Australian businessman his career freedom. "I want to thank my partner who is here tonight, James Packer," Ratner said. "Thanks to him, my dreams have come true and now I actually finance my own movies. Thank you, James."

Ratner referred to Packer's increasingly close ties with Israel.
"He lives next door to [Israeli prime minister] Bibi Netanyahu," the film-maker said.
This item was amended on 23 April to reflect Brett Ratner's retraction of his statement on James Packer's citizenship
High court rules on release of 2Day FM report

After a two-and-a-half-year legal battle the Australian Media and Communications Authority has released its report into 2Day FM's royal prank call. The radio station which aired the prank in December 2012 has used every legal avenue available to suppress the investigation but the high court ruled the report could finally be released. The highly anticipated report found the prank breached the commercial radio code of practice in three ways.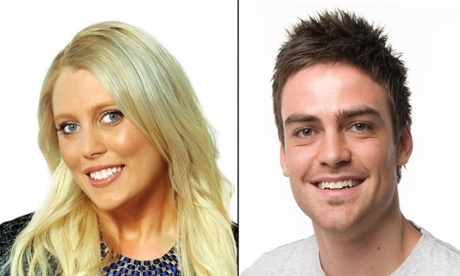 Broadcasters Michael Christian and Mel Greig prerecorded a call to the King Edward VII Hospital in London in which they impersonated the Queen and Prince Charles and asked for the Duchess of Cambridge, who was being treated for morning sickness for her first pregnancy. The nurse who answered and transferred the call Jacintha Saldanha, 46, took her own life three days later.

In the report published on Wednesday Acma found the station breached clause 6.1 of the code "which prohibits the broadcast of statements by identifiable persons without their consent" and clause 9.1 of the code, which prohibits treating people on air in a "highly demeaning or highly exploitative manner".

The investigation also revealed that the call had been recorded four-and-a-half hours before being put to air, which was plenty of time to seek permission and to consider the consequences. But the final breach is the one 2Day FM would be most concerned about. Acma found the station breached a licence condition which prohibited using a broadcasting service in the commission of an offence.

The station has argued it has done nothing which constitutes an offence. Acma is now free to consider what enforcement action to take against 2Day FM. The authority can cancel or suspend its broadcasting licence, impose additional licence conditions or refer of the matter to the director of public prosecutions.
Hopping mad at bling bunny

This month the Weekend Australian Magazine carried a fetching fashion shoot titled The Bejewelled Bunny in which a fluffy white rabbit modelled expensive jewellery, including a $35,000 white gold and diamond cuff worn on the bunny's ears. But was it cruel to deck animals out in jewellery? One reader thought so. Editor Christine Middap told the Beast she received a letter of complaint from a woman which said: "I was very disappointed and upset to see your 'Easter advertising promotion' featuring rabbits with overpriced bling strung around their necks and down their little faces. Surely this amounts to animal abuse and total disrespect."
Middap said the magazine was responsible for the shoot but there was no cruelty involved. "As the owner of two pet rabbits myself, I can confirm that no animal was harmed or humiliated," she said.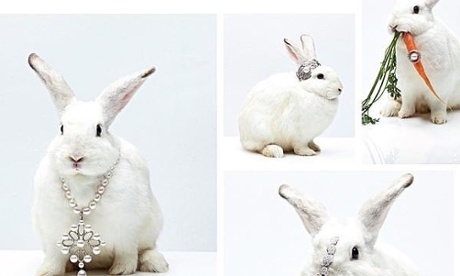 Smith headhunted to Seven
After 23 years, four Walkley awards and two Logie awards the journalist Suzanne Smith is leaving the ABC. Along with Tony Jones, Smith won a Walkley in 2013 for a Lateline investigation "The tipping point" and has been dogged in her pursuit of child abuse in the Catholic church. Smith has been headhunted by Seven's Sunday Night program and will be the popular show's supervising producer. She follows the Foreign Correspondent executive producer Steve Taylor, who quit Aunty to head up Sunday Night last year after the founding EP, Mark Llewellyn, was moved sideways following allegations of an altercation with a member of staff.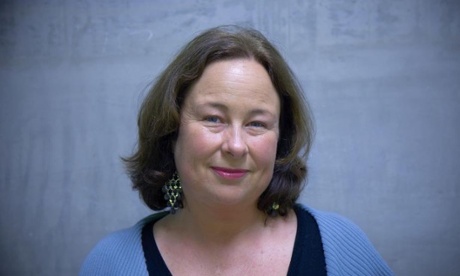 SBS loses Middleton amid claims of lack of diversity

Also quitting public service broadcasting is another senior female journalist, Karen Middleton.

Middleton has had a distinguished career in print, and in more recent years in television, as the chief political correspondent and Canberra bureau chief for SBS. A former journalist for the West Australian, the Age, the Sunday Herald-Sun, the Herald Sun and the Canberra Times, Middleton is a regular on ABC's Insiders.

She is the latest in a stream of senior journalists to leave the multicultural broadcaster since the elevation of the former Ten news director Jim Carroll to head of news and current affairs. The Veteran Dateline executive producer Peter Charley left in November when the hard-hitting international program was told it would have to take a "lighter" approach and many staff followed him out the door.

While Middleton chose to quit, Beast understands Carroll did not want her to stay. He has been busy hiring younger – and cheaper – reporters, many from Channel Ten. In an opinion piece in Mumbrella on Wednesday one of the new breed of SBS reporters, Ellie Laing, responded to an article in the Australian that said: "SBS newsrooms now buzz with young talent and much of it is female, good looking and Anglo-Celtic." Laing wrote: "What I won't take is a suggestion that because I'm 'attractive', white and a woman it somehow detracts from the credibility and substance of the news service I work for."

Missing from Laing's piece was any sensitivity or acknowledgment that SBS is one of the few places on television where non-Anglo faces can be seen and that SBS has a commitment to serve the multicultural community. Without ethnic minority faces on SBS, television in Australia is very white.