Tom Hanks thinks he's only made four 'pretty good' movies. Which are they?
The actor recently said he only sees four of his films as better than the rest, requiring a deep dive into which ones he might and might not be talking about
Stuart Heritage
28, Sep, 2022 @2:24 PM
I went looking for ordinary coincidence in the world, but what I found was extraordinary | Nick Earls
How many everyday wonders do we miss because we've blinded ourselves to the inevitability of chance?
Nick Earls
16, Aug, 2021 @5:30 PM
Utopia Avenue by David Mitchell review – endless prog rock noodling
The acclaimed author of Cloud Atlas hits a bum note with this hackneyed story of a band in the late 1960s
Alex Preston
19, Jul, 2020 @8:00 AM
'What'll happen if I try this?': David Mitchell on writing Cloud Atlas
Bold and ambitious, this wildly inventive novel blurred genre boundaries in six interlinked stories. The author reveals his inspirations
David Mitchell
21, Sep, 2019 @7:00 AM
The other side of Black Mirror: literary utopias offer the seeds of better real life
The rule of cynics and nihilists has led us to a dangerous place, where everything from healthcare to wind farms is declared intrusive, big-state meddling

Sandra Newman
14, May, 2019 @10:01 AM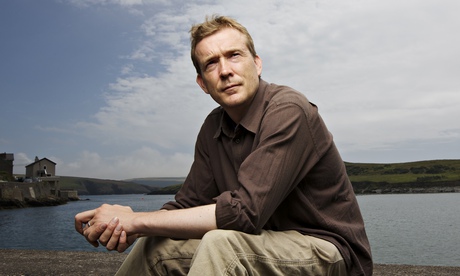 On my radar: novelist David Mitchell's cultural highlights
The author on Bach's Goldberg Variations, the best noodles outside Japan, and how he plans to catch the sunlight in Norway
Priya Elan
05, Jul, 2015 @9:15 AM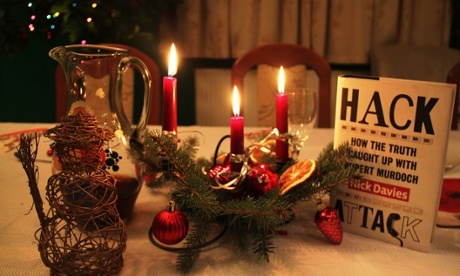 Tips, links and suggestions: what are you reading this week?
Your space to discuss the books you are reading and what you think of them
Guardian readers and Marta Bausells
05, Jan, 2015 @4:13 PM
David Mitchell: 'I've been calling The Bone Clocks my midlife crisis novel'
The Books Interview: Cloud Atlas author David Mitchell is back with another multi-stranded, time-hopping epic, and he is favourite to win the Booker prize
Steven Poole
30, Aug, 2014 @7:30 AM

David Mitchell: a storyteller of infinite richness | Observer profile
Profile: For the Cloud Atlas novelist, famed for playing with form, writing a short story on Twitter is just his latest challenge. But this is only the prelude to the big event, his eagerly awaited new novel
Hermione Hoby
19, Jul, 2014 @11:05 PM

The Illusion of Separateness by Simon Van Booy – review
The story of five characters and the revelation of the bonds between them gets lost in the endless striving for beauty and significance, writes Chris Power
Chris Power
10, Aug, 2013 @9:00 AM

Tom Hanks to star in adaptation of A Hologram for the King
Cloud Atlas co-director Tom Tykwer will reunite with star for film of Dave Eggers's novel about struggling US businessman
Ben Child
13, Jun, 2013 @3:07 PM

Cloud Atlas – review
Film of the week: So David Mitchell's novel was filmable after all – but will you want to see it twice? asks Philip French
Philip French
24, Feb, 2013 @12:06 AM